Run The Jewels' Killer Mike says people who link hip-hop to crime are 'stupid' after Bill O'Reilly's extraordinary statement
The hip-hop artist countered the Fox News anchor's belief that the genre is "pernicious"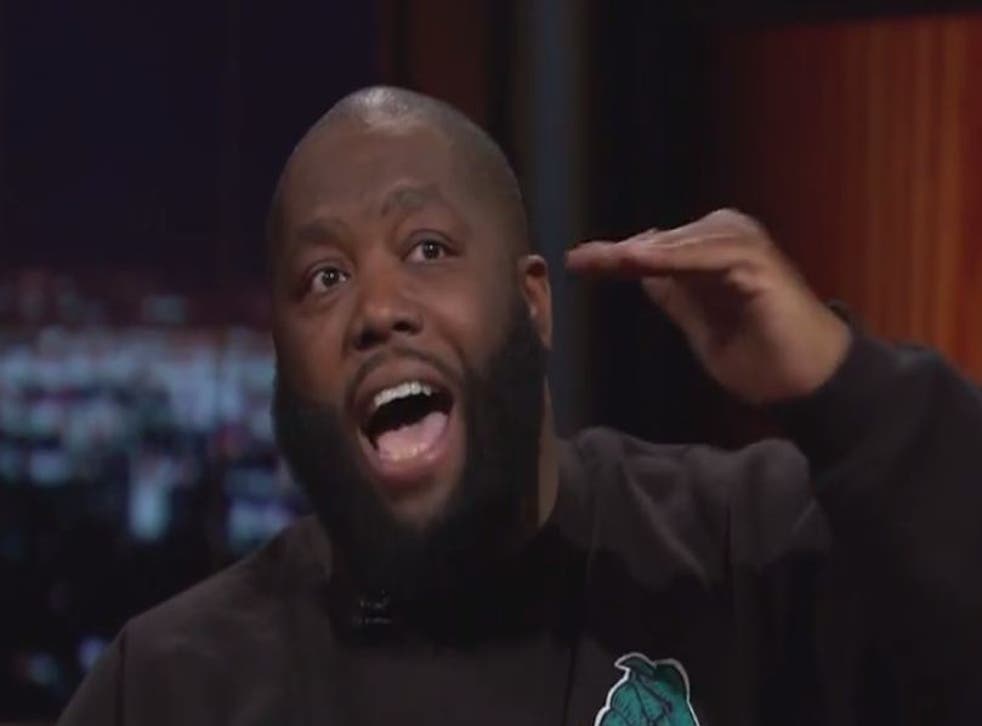 Bill O'Reilly may have argued that hip-hop is "pernicious" and turning people away from religion, but Killer Mike of Run The Jewels has argued that his opinion is "stupid".
Michael Render - aka Killer Mike - was asked by host Bill Maher what he'd say to people who thought hip-hop was violent, to which Render replied: "After I say they're stupid?"
O'Reilly said last week blamed hip-hop for violence and a lack of faith. He said: "There is no question that people of faith are being marginalized by a secular media and pernicious entertainment.
"The rap industry, for example, often glorifies depraved behavior. That sinks into the minds of some young people - the group that is most likely to reject religion."
Fox News 'finest moments'

Show all 13
However, Render explained the history of hip-hop - which dated back to the late Sixties and early Seventies - arguing that the genre is rooted in non-violence.
"It gave kids an opportunity to organise as opposed to violence - and for 40 years, it worked," he said.
"Every time you see a successful rapper, you see a job creator in a community. Jay-Z has provided hundreds of jobs," he argued, "and it's changed the economy in places."
And Render's message to people who believe hip-hop is violent was controversial. "Let's start where the real violence started. Let's start with the three major Abrahamic religions, and let's do away with their books. Let's start with governments and politics, let's do away with our leaders."
Render argued that music was low down on "the violent scale, of all the things that create real violence".
On the topic of the recent protests in Baltimore, Render said that rival gangs he knew had posted messages online saying they would no longer fight with each other.
To tidily sum up for anyone who still wasn't convinced, Render concluded: "People in hip-hop want to do the same things you want to do - they want to talk politics, smoke weed and date dope black women."
This isn't the best thing Render's ever done, though - he gave the most heartwarming advice to teenage girls for Rookie magazine with his Run The Jewels partner EI-P earlier this year.
Join our new commenting forum
Join thought-provoking conversations, follow other Independent readers and see their replies