Rupert Murdoch blasted by Greenpeace for suggested Great Barrier Reef looks as good 'to the naked eye' 50 years on
The News Corp boss was told the Reef is 'most certainly under threat'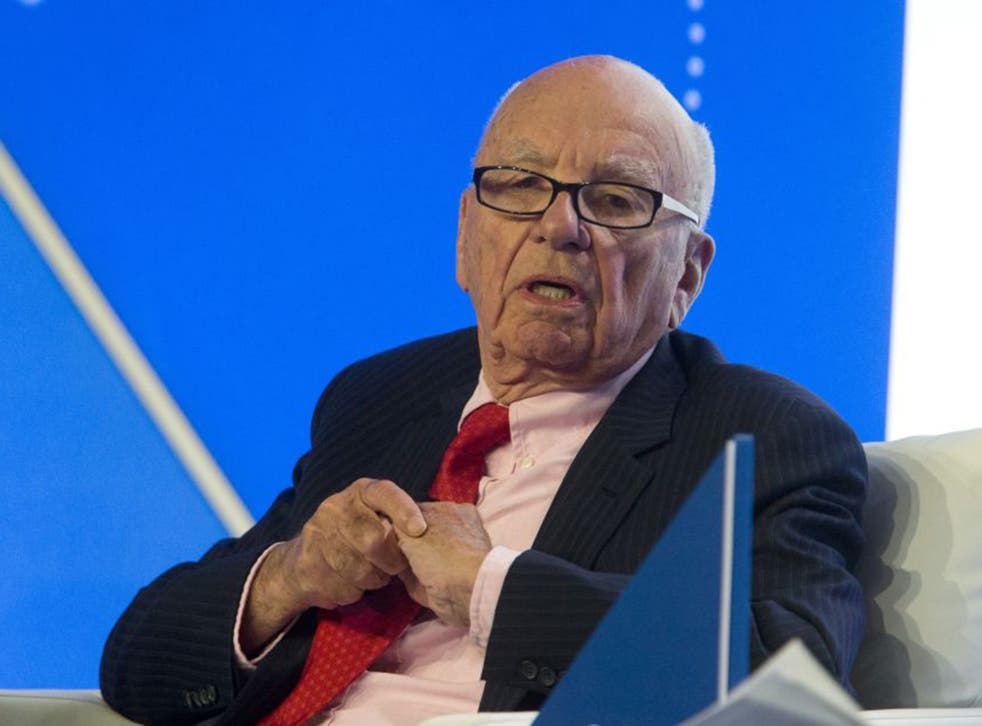 Rupert Murdoch has been slammed by Greenpeace for appearing to suggest the Great Barrier Reef looks fine in a series of tweets.
The media mogul, who is currently on holiday in Australia, was mocked on Twitter for a series of comments describing the reef looking "fully as good" as it did 50 years ago to the naked eye.
His comments come amid controversy over the Australian Prime Minister Tony Abbott's plans to abolish section 487 of the Environment Protection and Biodiversity Conservation (EPBC) Act, which campaigners say would put natural sites such as the Great Barrier Reef under threat.
Murdoch wrote: "Australia's Great Barrier Reef truly one of the world's great wonders. Never more beautiful than today teeming with multi-coloured fish.
"Of course we should do everything to preserve the reef, but first let's get all the scientific facts in a row if greens can agree anything.
"To the naked eye reef looks fully as good as it did 50 years ago."
His tweets were ridiculed by Twitter users, with one writing: "Your naked eyes need glasses. And scientific training."
Australia's stunning Great Barrier Reef

Show all 8
Leanne Minshull, Climate and Energy Campaigner at Greenpeace International, said Murdoch's comment contradicts scientific analysis, government analysis, public opinion and physical reality, with the Reef losing more than half of its coral cover in 40 years.
She told The Independent: "An Australian Government report into the state of the Reef in 2014 found that its condition was 'poor and expected to further deteriorate in the future'.
"In July this year, the UNESCO World Heritage Committee declared serious concern for the Reef's deteriorating health and gave the Australian government 18 months to take meaningful action to protect it.
"The Great Barrier Reef is most certainly under threat and we look forward to advising Rupert Murdoch on his next visit to the optician."
Join our new commenting forum
Join thought-provoking conversations, follow other Independent readers and see their replies