Russell Brand defends Bruce Jenner after former Olympian subjected to transphobic bullying
The comedian's stand came as InTouch published a cover featuring jibes about the stepfather of the Kardashians transitioning into a female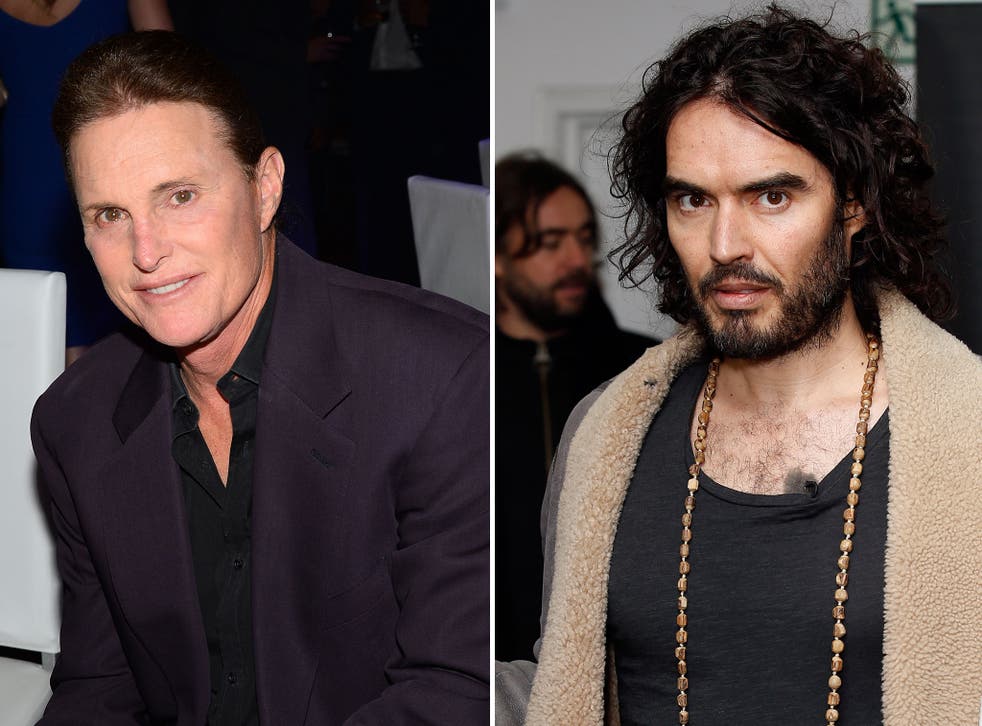 Russell Brand has taken a rare step away from attacking media coverage of current affairs to focus his attention on the grubby world of tabloid gossip.
In particular, recent reports speculating over the gender of Bruce Jenner, the former Olympian and stepfather of Kim Kardashian West.
Celebrity rag In Touch, famed for their controversial covers, splashed with an altered image of Jenner wearing heavy make-up.
'My Life As A Woman,' the strapline reads, despite the fact the magazine had not spoken to or acquired an interview from Jenner at all.
Gossip site TMZ ran a similarly exploitative broadcast, during which male members of the office laughed as they came to the conclusion that while they can't be sure whether or not Jenner was transitioning into a woman, he "wasn't doing a very good job of being a man".
"This is bullying," Russell Brand countered on his most recent episode of The Trews. "Stop. Bruce Jenner is a human being.
"For some sections of the media, transphobia seems to be the most recent and encouraged form of prejudice, now that racism and homophobia are not tolerated.
"Don't this seem like when you see Blade Runner, or some dystopian thing – when you see a bit of telly in a film from the future, and everything's a bit 'hello, we're evil now!'
"It's such a celebration of the worst aspects of human values. What this does is it sanctions people being judgemental and cruel towards transgender folk.
Russell Brand's Most Controversial Quips

Show all 19
"This climate of bullying and judgement and cruelty is a violence of its own nature."
His comments come after reports that Jenner's separated wife Kris Jenner (Kim Kardashian West's mother) has severed ties with all Bauer publications in the wake of the In Touch cover.
"They won't get any 'real' quotes from the family, and will be banned from Kardashian-Jenner red carpets, events, premieres and fashion events," a source told New York Daily News.
Join our new commenting forum
Join thought-provoking conversations, follow other Independent readers and see their replies