Russell Brand on John Lydon criticism: I'm not saying don't vote
The comedian says he's "dedicated and devoted" to change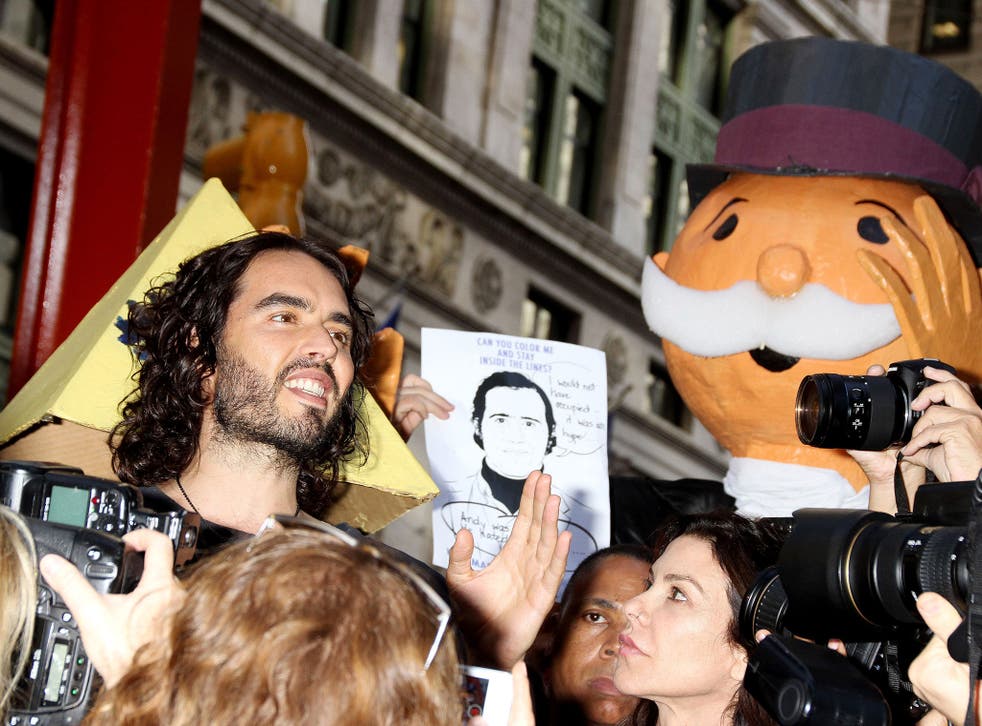 Russell Brand has addressed criticism made by John Lydon, who called his refusal to vote "the stupidest thing I've ever heard".
The musician said that not voting was "damn ignorant", adding that the comedian was "preaching his views from his mansion" and "he'll make you all homeless".
"You have to vote, you have to make a change," said Lydon. "You're given lousy options, yes, but that's better than nothing at all."
On an episode of The Trews, Brand's YouTube channel, the comedian responded to the Sex Pistols frontman, describing him as "a great cultural figure", who he loves as a "character", whose music he also loves.
However, he said that Lydon is weighing in on a "popular misconception" concerning his standing on voting.
"What I said was, 'There's nothing worth voting for.' That's why I don't vote," said Brand.
"If there was someone worth voting for, I'd vote for it and I'd encourage other people if they think that there is a political party that represents their views; if they think there are politicians that are speaking on their behalf, by all means vote for them."
He says that he'll vote when there is a political party who will take on the "financial economic elites and corporate entities", but notes such a party would be difficult to create due to "global trade agreements which prevent that kind of thing happening at a national level".
"It's a complicated issue," he continued, "and I can see why John Lydon might have trouble to get that in a tiny little interview space particularly when he's got to promote a show about bugs."
However, his thoughts contrast starkly with his comments made in the New Statesman last year, in which he wrote: "I will never vote and I don't think you should, either."
Brand joined Occupy Wall Street protesters on Tuesday in New York's financial district, as he called for a revolution again. He told the crowd that he was "dedicated and devoted to change" and said that his own rise to fame and money had led him to see that "it's not the answer".
He is promoting his latest book, entitled Revolution, out on 23 October, of which proceeds "will go to creating social enterprises that are not for profit" and that "represent an alternative to some of the systems that we currently labour under".
Talking on MSNBC's The Last Word with Lawrence O'Donnell, he called for revolution once again, arguing that "we have a democracy in name, but not in practice".
In Quotes: Russell Brand's revolution

Show all 8
"I'm not saying don't vote, I'm just saying it doesn't make any difference," he said. "There's no one to vote for."
Join our new commenting forum
Join thought-provoking conversations, follow other Independent readers and see their replies