Russell Brand supports Focus E15 single mums' campaign to battle eviction from social housing in east London
Largely made up of young, single mothers, Focus 15 have occupied a number of vacant flats in east London since 21 September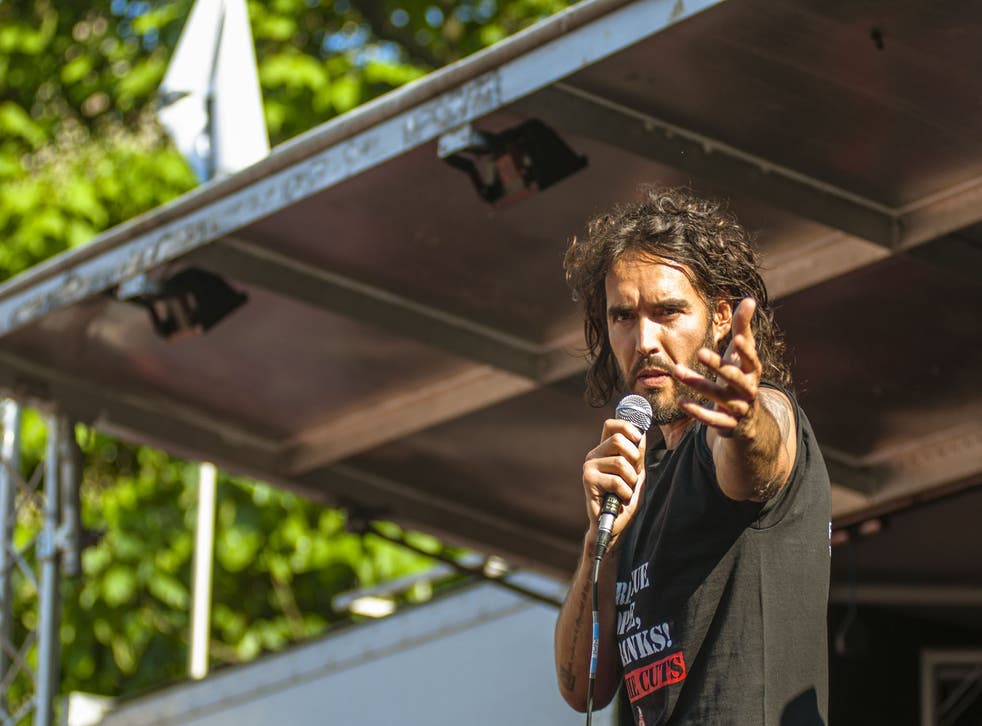 Hot off the heels of lending his voice to the fire fighter's union last month, Russell Brand has turned his attentions to social housing.
The comedian, currently remoulding his stand up image as an anti-establishment man of the people, has joined a group of campaigners who are set to be evicted from their homes.
Largely made up of young, single mothers, Focus 15 have occupied a number of vacant flats in east London since 21 September. They were protesting against Newham Council's plans to demolish the Carpenter housing estate in Stratford.
Yesterday, they lost their battle with the council, and Bow County Court instructed them to leave the flats by 7 October or be removed by force.
However, Focus 15 pledged to continue to fight "for decent housing for all", as more than 100 protesters waving placards and shouting slogans gathered outside following the ruling.
Brand was one of them.
"I want to see homes for people who need them," he told the Newham Recorder.
"They're single mums fighting for homes. It doesn't get any more basic than that unless they start taking organs out of people's bodies.
"I disagree with people being cleared off Carpenters Estate so they can gentrify the area. What's happening here is an indication of a much broader story and that's what I'm interested in.
"If we don't get involved now who knows what's going to happen."
"This story is bad enough, but it's an indication of a much wider story," Brand continued in a separate interview with the Guardian.
"A lot more people are becoming activated and are interested in issues like this, because it's becoming increasingly difficult to ignore.
"All I'm doing is observing and supporting an organic movement that could become a wider movement across London."
Newham Council have since insisted that plans to regenerate the increasingly derelict area had been in place for over a decade.
"We are pleased that we have been able to reach a peaceful, legally binding agreement which allows us to take back the property by 7 October, particularly given the increasingly aggressive nature of the protest," a council spokesperson said.
The three tower blocks of flats that constituted the Carpenter estate is still the home of 21 tenants and 36 leaseholders.
Join our new commenting forum
Join thought-provoking conversations, follow other Independent readers and see their replies