Russell Brand says he will 'probably' give up acting career to focus on his revolution
The comedian turned activist said the rewards of capitalism are 'worthless'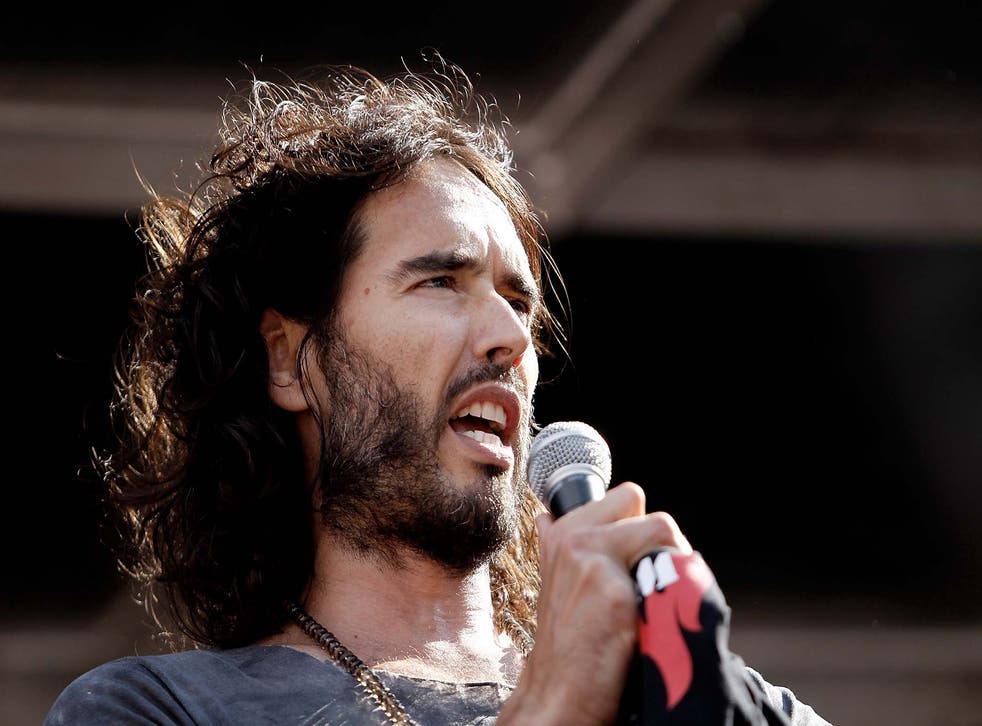 Multimillionaire Russell Brand has revealed that he is "not interested in making money anymore" and may well give up acting to focus on his revolution.
The comedian turned political activist said money makes him "feel guilty" and that the trappings of fame and fortune are "worthless and meaningless".
In an interview with the Financial Times, Brand was asked whether his anti-establishment views meant he would no longer work as an actor in Hollywood. "It probably does mean that, yes," he said.
He added: "It makes me scared if I think about money too much, then it makes me feel guilty. The only thing I tell the people who look after my money is, 'Make sure my f***ing taxes are 100 per cent legitimately paid,' and then I do my own s**t."
That's easy to say when you have as much cash as Brand - but he went on to claim: "I'd give up everything. I've thought about this a lot, whether or not I'm prepared to go to prison or die for what I believe in. The answer is 100 per cent, without question, yes, I'm willing to die for this."
He also said that, having come from an ordinary background, he could honestly say that "all of the glamour, all of the things that capitalism promises" are "worthless and meaningless".
Russell Brand's Most Controversial Quips

Show all 19
Brand first set out his terms for political and social reform in an online essay for the New Statesman, published in November 2013.
And this week saw the release of his book Revolution. In a promotional interview on Newsnight last night, Brand gave the audience a taste of what they can expect from the work.
Pressed by anchor Evan Davis on comments in his book about the 9/11 attacks on the Twin Towers in New York, Brand refused to rule out the possibility that the American government was behind them.
"I think it is interesting at this time when we have so little trust in our political figures, where ordinary people have so little trust in their media, we have to remain open-minded to any kind of possibility," he said.
Join our new commenting forum
Join thought-provoking conversations, follow other Independent readers and see their replies