Ryan Seacrest declines Oscars interview with Sacha Baron Cohen four years after Grimsby star threw ash all over him
Cohen seems to have made a lasting impression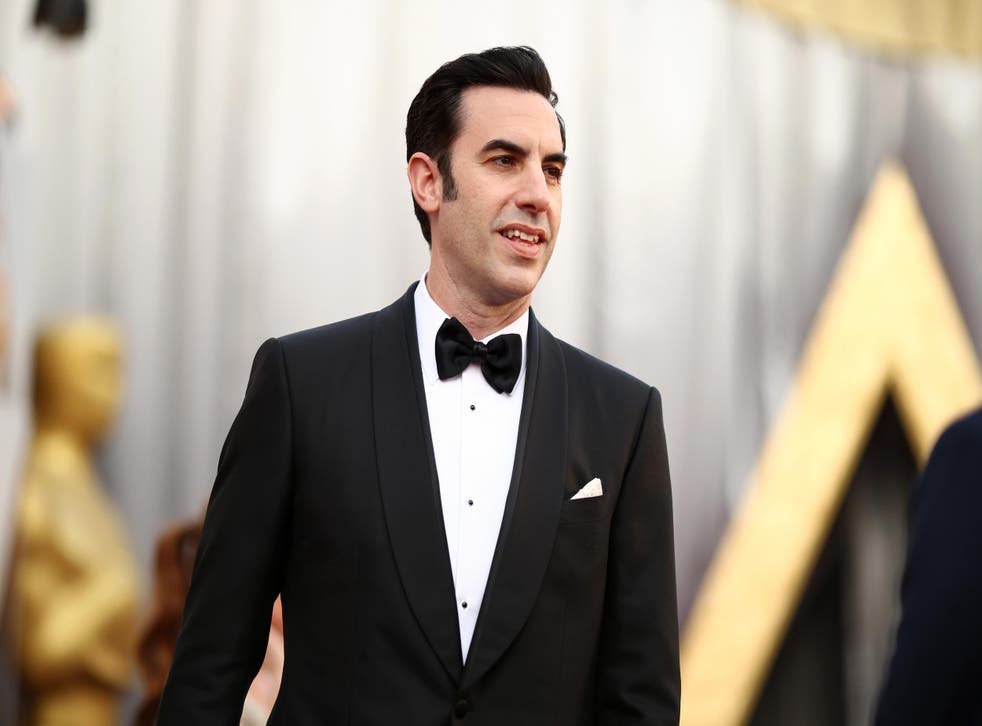 The world may have forgotten the time Sacha Baron Cohen chucked ashes all over Ryan Seacrest's suit at the 2012 Oscars, but Seacrest certainly hasn't.
The media mogul coolly turned down the opportunity to interview the comedian as Cohen passed by him on the red carpet, according to the Associated Press.
The Grimsby star, who resurrected his Ali G character for the ceremony, apparently made a lasting impression during his 2012 run-in with Seacrest. Cohen was attending the awards as his character from The Dictator and threw the "ashes of Kim Jong-il" all over his Burberry suit.
Seacrest reportedly said "no" and turned his back when Cohen and his wife Isla Fisher walked past.
Undeterred by his snub, Cohen later interrupted Seacrest's interview with Lady Gaga to compliment his outfit. "Just want to give you a hug," he said. "Suit's looking good."
"What's in his hands? Check his hands," Seacrest managed to joke back.
Cohen used his appearance to ridicule the lack of racial diversity within the Academy in a ceremony overshadowed by the controversy surrounding the all-white nominations.
"I know what you was thinking when I walked on," he told the audience. "Here comes another token black presenter.
"I is here representing all of them that's been overlooked - Will Smith. Idris Elbow. And, of course, that amazing black bloke from Star Wars... Darth Vader.'"
Academy organisers learned a lesson from his stunt and Cohen revealed on This Morning that his Ali G ensemble was as much of a surprise for them as it was for the audience.
"The truth is we actually had to sneak it in because the Oscars sat me down before and said they didn't want me to do anything out of order," he said. "They wanted me to actually present it as myself. But luckily my wife put on the Ali G beard in the disabled toilets so we managed to get away with it."
Join our new commenting forum
Join thought-provoking conversations, follow other Independent readers and see their replies