Sandi Toksvig says she had death threats and was forced into hiding when she came out as gay
The Danish-born broadcaster said she went through 'some very dark times'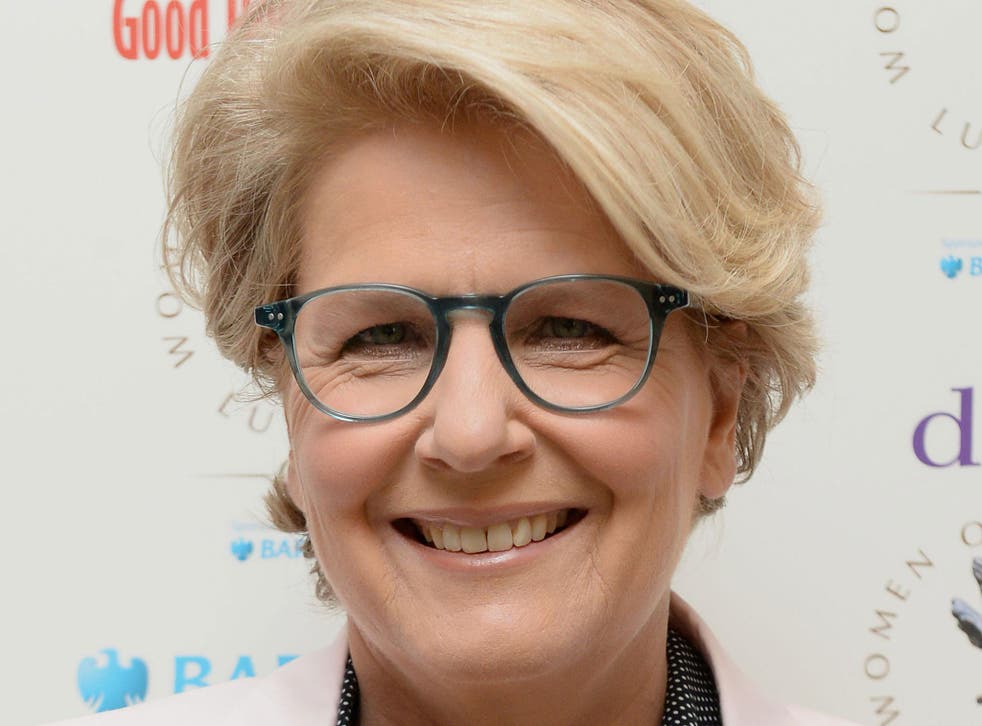 Sandi Toksvig has revealed that she received death threats and was forced into hiding after coming out as gay in the 1990s – describing the reaction of the tabloid press as "genuinely frightening".
The Danish-born broadcaster said she went through "some very dark times" and worried about the effect it would have on her three young children.
Speaking on BBC Radio 4's Desert Island Discs, she told presenter Kirsty Young: "People say 'when did you decide you were gay?' and you think 'when did you decide you were heterosexual? It's not a decision, it's something you gradually begin to realise about yourself.
"I didn't have a problem. Society seemed to have a problem. None of my friends had a problem, my family didn't have a problem."
The author and presenter went public with her sexuality in a Sunday Times interview in 1994 to avoid being outed by the tabloids. She married wife Debbie last year after entering into a civil partnership in 2007.
Recalling the "frightening" aftermath of the article, Toksvig said certain newspapers "went a bit crazy and whipped up a little bit of a media storm. They usually pass very quickly, but when you're in the middle of them, they're frightening.
"We got quite a lot of death threats at the time. And we had to go into hiding – we were in hiding for about two weeks and of course during that time, I was terrified that I had done a terrible thing to my children, I would give my life for my three children. It was truly, genuinely frightening."
Toksvig, 57, chose an "endless supply of the Daily Mail" as her luxury desert island item, saying newspaper was "fantastic" for clothing, "terrific" for insulation and could also be used as a substitute for toilet paper. "At some point, I'm going to need to go to the loo," she joked.
The award-winning comedian was recently announced as the new host of BBC quiz series QI, replacing Stephen Fry who has stepped down after 13 years. Toksvig, who co-founded the Women's Equality Party, also batted away suggestions she was planning to run for Mayor of London, saying she was "tired of the battle between left and right".
She added: "How do these rumours get started, do you suppose? Can you imagine anybody more inappropriate to be Mayor? Oh yes, the current Mayor."
"It is absolutely not my intention. I am too busy and it isn't my skill set."
Toksvig, who was born in Copenhagen but moved to the UK as a child, also spoke about losing four stone in weight, saying she was inspired to get fit after developing problems with her feet and possible high blood pressure.
"I would not be able to keep going at the pace that I do if I had continued at the weight that I was. I feel so much better; I eat better, I sleep better, I actually enjoy exercise."
Among the records chosen were Barbra Streisand's "Don't Rain On My Parade" and "Good Morning "from the Hollywood musical Singin' In The Rain.
Toksvig chose The Ashley Book Of Knots by Clifford W Ashley as the one book that she would be allowed take to her desert island.
Join our new commenting forum
Join thought-provoking conversations, follow other Independent readers and see their replies