Sarah Champion: On becoming Rotherham's first female MP and working 'like a dog'
We're not all like Straw and Rifkind, the indefatigable member for Rotherham tells Chris Green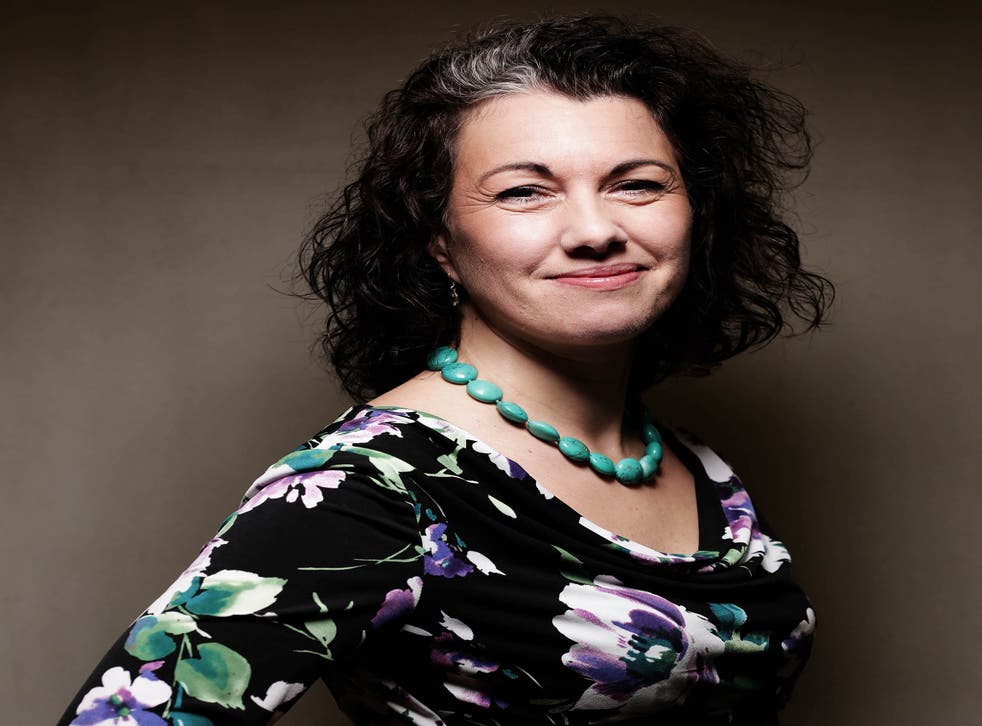 "I've been here [Westminster] two years, and I've not had anyone offer me a bribe," says Sarah Champion with mock indignation. "Maybe they have, and I've just not recognised it. Maybe there's an agency you sign up to."
The Rotherham MP admits that she has been feeling "very grumpy" all week. On Monday morning, she woke up to a terrible head cold and the news that two of her fellow parliamentarians, Jack Straw and Sir Malcolm Rifkind, were at the centre of a fresh "cash for access" scandal.
The thought of yet more sleaze allegations sweeping the House of Commons immediately angered the 45-year-old, who became Rotherham's first female MP in history when she held the seat for Labour at a by-election in 2012. She replaced Denis MacShane, who was forced to resign after wrongly claiming at least £7,500 in expenses.
"Something like that hitting when an awful lot of us are working really hard to try and do the best for our constituents – it just feels like a kick in the teeth, to be honest," she says. "Stuff like that really dampens the energy in this place."
Although she has been in the post for only a little over two years, Champion has rapidly gained a reputation as one of Labour's hardest-working backbench MPs. She featured heavily in the recent BBC series Inside the Commons, and is now regularly recognised by members of the public as she commutes between London and South Yorkshire.
When asked about the allegations surrounding Sir Malcolm and Straw, it is clear that she has taken it personally. "The reason I did Inside the Commons was to try and get people to understand just how hard most of us work, and how different it is from what's seen on the telly. So when something like this breaks, it's just really, really frustrating, because I work like a dog."
The previous evening, she says, she was in her office until 9pm working on a speech on child sexual exploitation to be delivered in the House on the day of our meeting. "I was walking back thinking, am I just an idiot? Is it just that other MPs sit on their arses doing second, third, fourth jobs? There's just something fundamentally wrong."
Champion says she already feels like she has two full-time jobs – one as a constituency MP and the other in Parliament. She spends her time ping-ponging between Rotherham and Westminster, a perpetual juggling act made more difficult by her propensity for travel sickness. "I constantly feel like I'm not doing good enough in either [job]," she says.
Between now and the general election in May, she faces a tough fight to hold on to her 5,218 majority in Rotherham, a seat which has been held by Labour for more than 80 years. Ukip won 22 per cent of the vote at the 2012 by-election and is likely to run an "anti-establishment" campaign, focusing on the town's child sexual abuse scandal and suggesting that police and local politicians covered it up.
In August last year, an independent review found that Rotherham Council and local police failed to prevent the sexual abuse of an estimated 1,400 children in the town between 1997 and 2013, mainly by Pakistani gangs. Champion describes the scandal as "probably the biggest thing that has ever happened in Rotherham's history".
"It's deeply, deeply upsetting that it's such a negative thing," she adds. "It's the impact it has on the town. If you were a foreign investor looking for a location to put a factory and googled 'Rotherham', would you think, 'Ooh, that's a great place for me to relocate families to'? No."
Champion has campaigned hard on the issue, successfully changing the law so police are now able to intervene after proving a single attempt to groom a child – previously, two attempts were required before officers could get involved. She says this tiny legislative tweak took her nine months to achieve.
"I will probably never know the impact of that, but from the police officers and prosecutors that I've spoken to, they're saying that's going to help thousands of children a year, or hundreds of thousands long term – just by changing that word from 'two' to 'one'," she says.
Changing people's perceptions of Rotherham will take time, she says, acknowledging that despite her success in changing the law, the issue of child sexual exploitation is not an obvious doorstep vote-winner. "If it was all about getting re-elected, then maybe not," she says. "If it's about making a difference, then it's worth it."
Another change Champion is lobbying for – so far with little success – is for MPs to be given formal job descriptions or even contracts when they are elected, telling them how many hours they are expected to work and what their minimum commitments should be. It's "just not right", she says, that all MPs draw the same salary and yet some can get away with doing very little constituency work.
"Whenever I've raised it, people look blankly at me," she says. "But it's because I've come from running organisations – and I don't know why us doing this job should be any different from any other job. I don't know why we can't be more like any other business. It's a job, and it should be seen as a job, and I can't understand why it can't be more accountable."
Before becoming an MP, Champion ran a hospice in Rotherham supporting terminally ill children and their families. She has no background in politics and is annoyed that most of her fellow parliamentarians seem to come from a "relatively small gene pool", which she says explains why the Commons is so often seen as elitist and out of touch.
"I'm really a freak here, because I wasn't a councillor, I wasn't a trade unionist, I wasn't a Spad [special adviser], I didn't study politics – I bet you can't find many people out of the 650 [MPs] that haven't ticked one of those boxes," she says. "For us to be able to get good legislation, I would like there to be chief executives, people who've worked for Rentokil, people that have been teachers, as well as career politicians."
And with that, she hurries off to another meeting.
A week in the life of Sarah Champion
Monday - Takes train to London from Rotherham, answering emails. Gives speech in House of Commons on the Serious Crime Bill. Takes train back to Rotherham in the evening.
Tuesday - Spends day in her Rotherham constituency office. Responds to emails from whistleblowers about child sexual exploitation. In the evening, attends prayer vigil at Rotherham Minster to mark six months since the scale of the abuse scandal emerged.
Wednesday - Takes train to London from Rotherham. Writes speech for adjournment debate on child sexual exploitation. Meets a film-maker who wants to make a documentary about Rotherham. Goes through emails; spends night in flat in London.
Thursday - Holds meetings and interviews. Leads adjournment debate in the House of Commons on government support for Rotherham's child sexual exploitation victims. Gives interview on the subject. In the evening, takes train back to Rotherham.
Friday - Has photos taken around Rotherham for election campaign. Holds meeting with charities that want to set up a new group to help victims of child sexual exploitation. Holds meeting with head of Rotherham police. In the evening, attends Queen concert in Sheffield.
Saturday - Travels to Leeds for Labour's Yorkshire and Humber regional conference. Returns to Rotherham for a drop-in surgery with constituents, before conducting "street surgery" out and about in the town.
Join our new commenting forum
Join thought-provoking conversations, follow other Independent readers and see their replies