Sarah Palin tweet using Kanye West lyrics to mock New York Times goes awry
'Congratulations, your caption is somehow stupider than the article it's quoting. That's a tremendous achievement'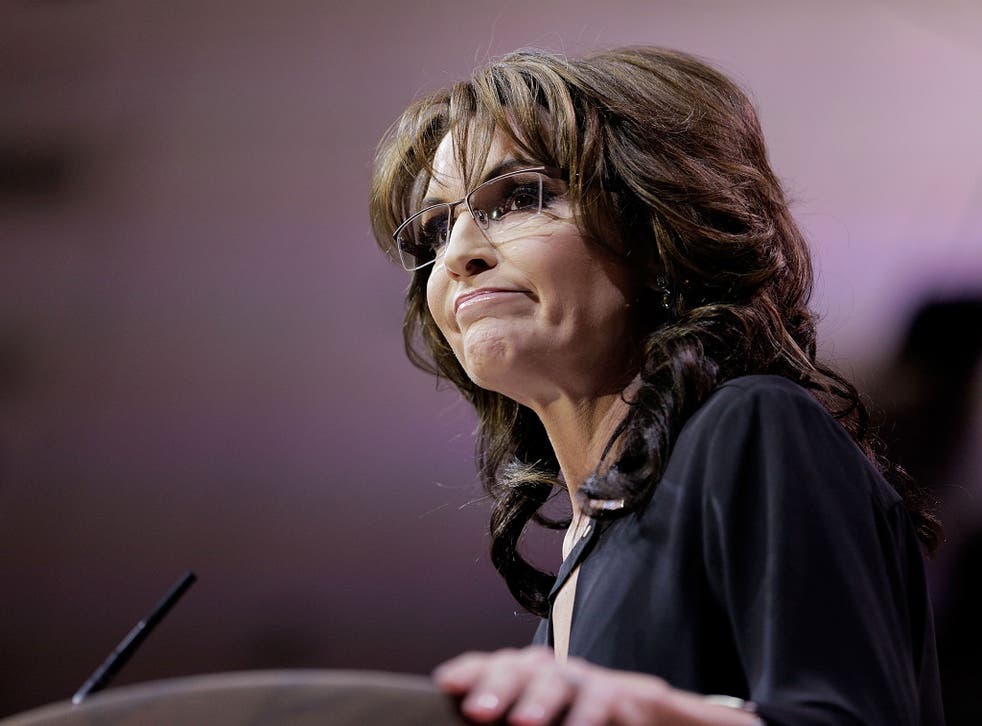 While Donald Trump becomes increasingly bellicose on Twitter, fellow Republican firebrand Sarah Palin is now looking to Kanye West for inspiration behind ill-advised tweets.
The President-elect has tripped over tweets rashly fired out in the early hours of the morning in recent weeks. As the headlines which followed demonstrated, tweets berating China for "unpresidented" acts and accusing CNN of propagating "rediculous" fake news carry less gravity when delivered with typos.
Palin has struggled in her own battles with accuracy throughout her political career. This time, the energetic former Governor of Alaska misfired while quoting an article from the Young Conservatives website claiming the New York Times is "broke" because of plans to redevelop headquarters. Their source was an internal memo published by Politico advising staff are to vacate eight floors in its Manhattan building to generate "significant rental income" and enhance collaboration across the team.
Women go on strike against Donald Trump

Show all 7
Palin got creative with lyrics from West's oeuvre to make a dig at the paper so often criticised by Mr Trump. But her incendiary brand of conservatism just missed the mark with this tweet, which was problematic in more ways than one:
It's an admirable effort, but just shy of the actual lyrics delivered by the rapper himself in "Gold Digger", as the majority of the 464 comments were keen to point out.
Palin came out strongly for Mr Trump when endorsing him in a rambling, bizarre speech in June. Unconfirmed reports in November suggested this may have paid off and Palin was being lined up for Secretary of Veterans Affairs in Mr Trump's cabinet. However, chatter about a potential position in his administration has since died down.
West has also been quiet since strolling through the gilded halls of Trump Tower with Mr Trump and demanding the press pool take their picture. Perhaps the rapper is busy planning his presidential run, despite seemingly giving himself an extra four years after this meeting.
Join our new commenting forum
Join thought-provoking conversations, follow other Independent readers and see their replies