Scarlett Johansson, Jennifer Aniston, and the most sexist questions posed to actresses on the red carpet
Off the back of Amy Poehler's poignant #AskHerMore Golden Globes campaign comes this demonstrative video montage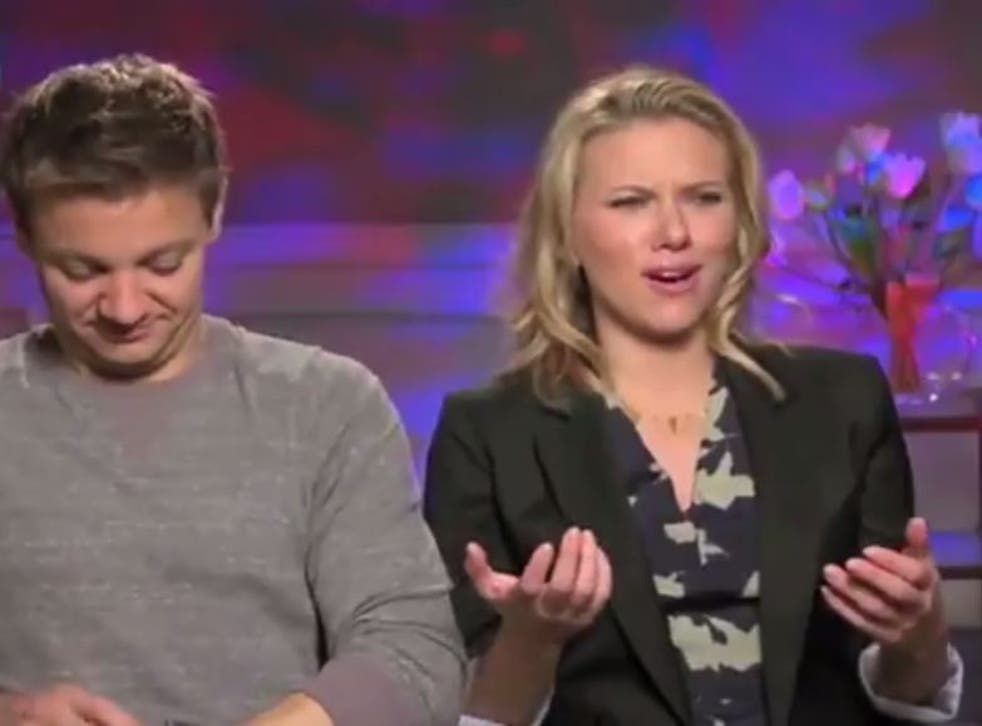 "This is a strange pocket of the western world where it is still deemed utterly acceptable to take smart, successful women and reduce them to beauty pageant contestants," the Hadley Freeman quote at the end of the video reads.
And it's exactly this odd sect of society we're given all-access to as we enter the two-month awards season gauntlet.
Peppered with reporters asking anodyne questions about their dresses, their make-up, how they stay in shape and who they're currently sleeping with, intelligent actresses are routinely forced to give their brains a back seat and let aestheticism lead the way, standing shivering on the side while their male counterparts take on the tougher lines on current affairs and, you know, their jobs.
Now, all this flagrant gender discrimination is neatly encapsulated in one montage which was recently uploaded to YouTube by Upworthy.
"Why do you get the really interesting, existential questions and I get the, like, rabbit food question?" Scarlett Johansson, sitting next to Robert Downey Jr at an Avengers press conference, snaps back at one reporter.
"In what world is that ever an OK question to ask anybody?" a furious Zooey Deschanel similarly retorts.
The clip comes after Parks and Recreations actress Amy Poehler kick-started her powerful 'Ask Her More' campaign on the red carpet of the Golden Globes on Sunday.
Feminist quotes from the icons to inspire you

Show all 22
The Twitter page for her group Amy Poehler's Smart Girls, which aims to inspire young women, suggested alternative questions to replace the usual ones about fashion and beauty.
"The #RedCarpet is open and we want the media to #AskHerMore! Let's go beyond 'who are you wearing?' and ask better questions! #GoldenGlobes"
Many suggestions from fans instead looked towards the lack of female directors and screenwriters in the industry, positive messages to send to young aspiring women and the lessons they'd learned from taking on their roles.
Join our new commenting forum
Join thought-provoking conversations, follow other Independent readers and see their replies