Secret Service ensured that Malia Obama's attendance at Lollapalooza was in no way secret
The President's eldest daughter was inconspicuously flanked by two giant security guards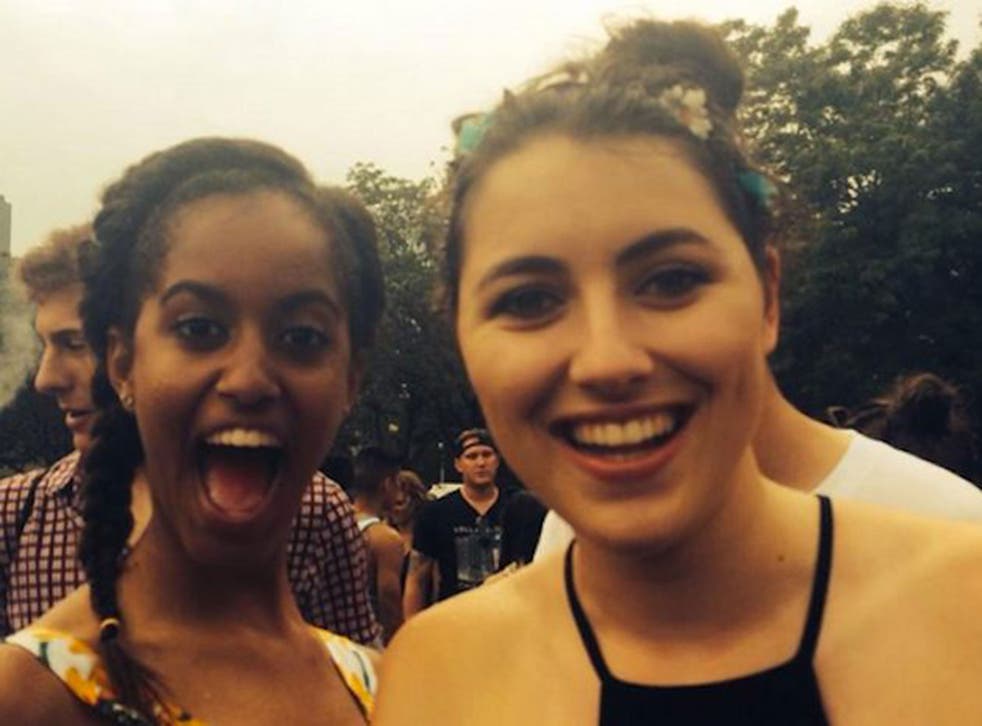 Malia Obama attempted a low-key visit to Lollapalooza this weekend, made all the more discreet by the Secret Service who accompanied her.
Two security guards chaperoned the 16-year-old and her friends as they attended the festival, ensuring that guests offered what sounds like a Moses-style crowd parting as the group went about their evening – just to make it clear that this seemingly ordinary looking teenager in a playsuit was just one of us.
Their appearance prompted an detailed article by Chicago Sun Times, which helpfully documented Obama's day.
"Despite blending quietly into an oblivious crowd, she was flanked by two huge guards, apparently Secret Service agents in plains clothes, who made sure she and her friends – two girls and a boy – had plenty of space to make their exit," said the story.
They apparently stopped to watch Chicago's Chance the Rapper, before leaving the event at 10.15pm. Her attendance was also noted by numerous Twitter users, who spotted the teenager and her entourage.
It is unclear as to whether they managed to steer clear Obama from every parents' worst nightmare, R Kelly, who performed with Chance the Rapper, but judging by their commitment in keeping all civilians at a safe distance we imagine he was kept at a reassuring arm's length.
Join our new commenting forum
Join thought-provoking conversations, follow other Independent readers and see their replies