Selena Gomez describes 'healthy perspective' on her sexuality as 'part of being an adult'
The singer addresses the expectations of women in the public eye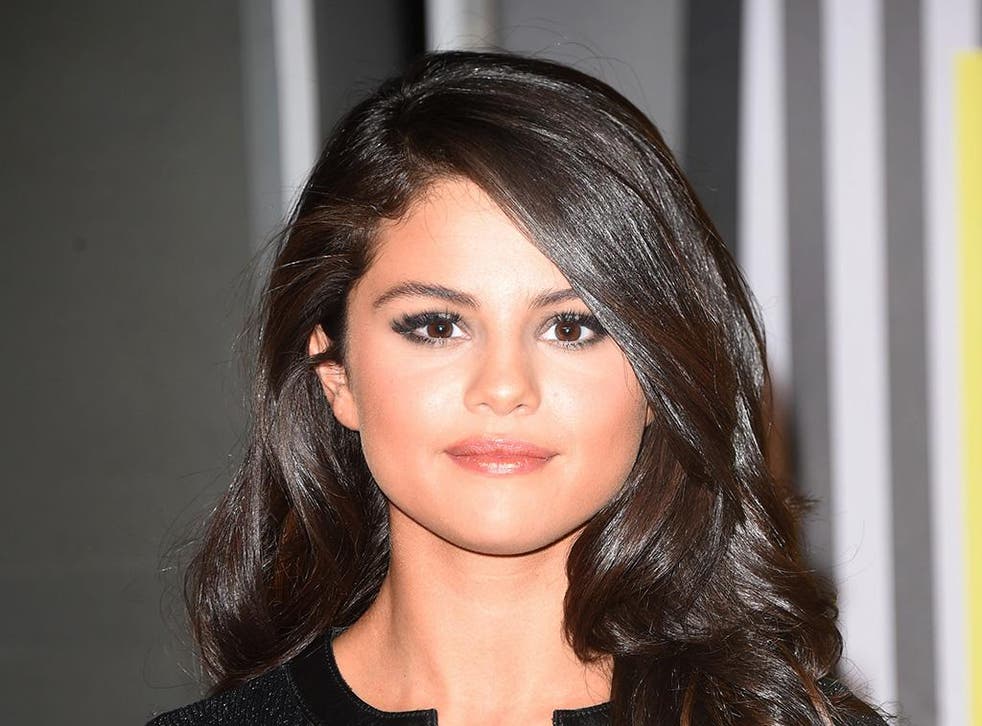 Selena Gomez has developed a "healthy" attitude towards her body and her sexuality despite growing up in the increasingly critical public eye.
The actress and singer addressed the pressure to conform to the double standards faced by high profile women, and said she frequently reminded herself not to bow to these expectations.
"I think I have a very healthy perspective on my sexuality," she told Refinery29. "It's part of being an adult, and I'm still figuring out how to be one of those, too."
Gomez referenced comments made by the rapper Nicki Minaj, who voiced her frustration at the music industry's expectation that women be talented, sexy, sweet and "nice" simultaneously in a 2010 documentary.
Gomez, who was attacked by trolls over paparazzi pictures showing her in a bathing suit last year, said: "I had to remind myself that it's an unrealistic expectation that people have with women. [...]
"I don't want to become little or hurt or a victim. I want to be strong for girls. I just want them to know that there is an option of standing up for yourself."
In a separate interview, Gomez also addressed her health days after disclosing that she has been diagnosed with lupus, an autoimmune disease.
Justin Bieber Ready to Date! Selena Gomez Feels "Violated" Post-Breakup
Gomez was forced to cancel her tour of Australia and Asia in 2013 to undergo a course of chemotherapy. She criticised tabloid speculation at the time for suggesting her hiatus was related to drink, drugs or personal problems, telling Billboard: "That's what my break was really about. I could've had a stroke. I wanted so badly to say, 'You guys have no idea. I'm in chemotherapy. You're a**holes'."
The 23-year-old was asked about her condition when she appeared on the Today Show four days after her comments were published.
"To be honest it still kind of makes me a little uncomfortable to talk about it," she told Matt Lauer and Hoda Kotb.
People news in pictures

Show all 18
"But genuinely I feel like I'm able to reach my fans and understand people when I am one-on-one with them, and they're kind of dealing with the same thing because I've been there. So I'm just trying to take something that maybe is negative and turn it a positive."
Lupus is a poorly understood autoimmune condition that can cause the immune system to attack healthy cells, tissue and organs. Ninety per cent of cases have been diagnosed in women, according to the NHS. Lupus is not contagious and can be triggered by a number of variables, such as trauma or pregnancy.
Join our new commenting forum
Join thought-provoking conversations, follow other Independent readers and see their replies