Shia LaBeouf blames erratic behaviour on an 'existential crisis'
The actor has been recently treated for alcohol addiction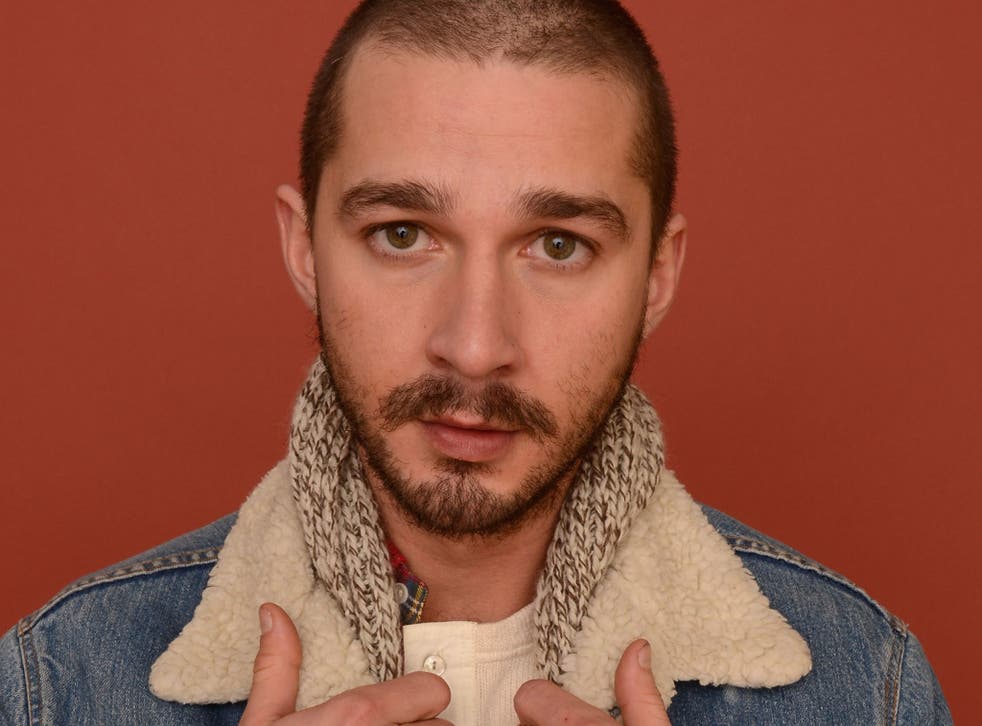 Shia LaBeouf has had quite a year - which he has attributed to an "existential crisis".
"Man, I went through an existential crisis which turned into an exploration really," he said. "I had some hiccups; some judgement errors."
His erratic behaviour reached a crescendo in February when he wore a brown paper bag over his head to the premiere of Lars von Trier film Nyphomaniac, featuring the words 'I am not famous anymore'.
He then conducted a piece of performance art, during which he invited members of the public to meet him for one-on-one sessions in Los Angeles where he listened silently to them while wearing the aforementioned paper bag.
In February, he walked out of a press conference at the Berlin Film Festival, after plagiarising a famous quote by Eric Cantona. The footballer similarly walked out of a news conference in 1995 scheduled after his conviction for assault.
Most recently, he was arrested for disturbing a performance of Cabaret. He was charged with harassment, disorderly conduct and criminal trespassing after he began yelling at security guards and even slapping Alan Cumming's bottom. He was handcuffed by officers and tearfully led away. He later pleaded guilty to disorderly conduct.
He began receiving treatment for alcohol addiction in July, following the incident.
Of the paper bag performance art, the actor explained it was a way of apologising to the public for his previous behaviour.
"There was a lot of negativity online, so I thought, 'Alright, let's see what this negativity is about, let's invite it in'," he explained.
"I thought for sure people were going to come in and be super mean because that's what I'd been reading but it wasn't like that at all, but it wasn't that way at all. It was very human - once they got in there everything changed.
"They stopped looking at me as an object; they started looking at me as a human. And they were very loving."
Talking on The Ellen DeGeneres Show, he said he holds no malice for anyone who has criticised him.
"We both suffer from the same thing," he said of those who have been disapproving or mocking of him.
"I got into this industry because I had a void, a kind of abandonment, so I thought that being good at being an actor would somehow fill that void. A lot of entertainments are like that. People just want to make a mark, so people online making those comments just want to make a mark; they want to make an effect. I think we both suffer from the same thing – a lack of attention and love."
La Beouf hopes to change his behaviour going forward, after spending 24 hours in prison for spitting on a policeman.
"Jail was quite scary," he recalled."They put a Hannibal mask on me and a lead jacket. It was rough."
Join our new commenting forum
Join thought-provoking conversations, follow other Independent readers and see their replies