Shia LaBeouf pleads guilty to disorderly conduct after disrupting Cabaret performance
The actor was arrested in June over the incident on Broadway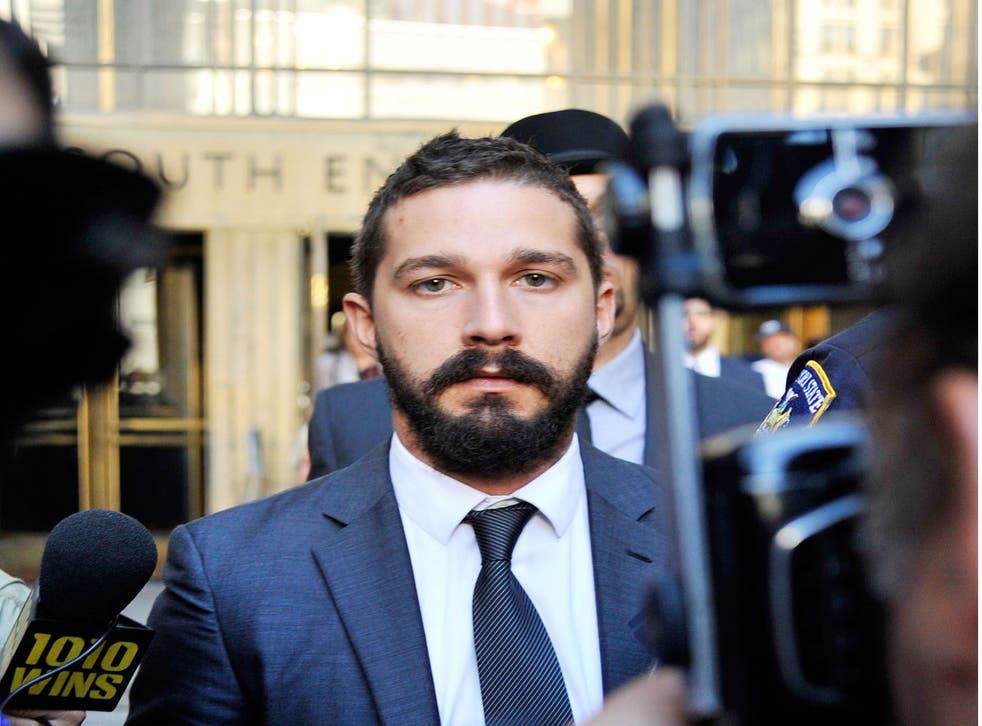 Shia LaBeouf has pleaded guilty to disorderly conduct after disrupting a Broadway performance of Cabaret.
He must now complete a treatment programme, attend all court appearances and avoid arrest for six months.
The actor was arrested in June after disrupting a Broadway production of Cabaret, starring Michelle Williams. He was charged with harassment, disorderly conduct and criminal trespassing after he began yelling at security guards and even slapping Alan Cumming's bottom. He was handcuffed by officers and tearfully led away.
He began receiving treatment for alcohol addiction in July, following the incident.
Manhattan Criminal Court Judge Diana Boyar asked the 28-year-old yesterday, 10 September: "Are you pleading guilty because you are guilty?"
"Yes, your honour," LaBeouf replied.
Over the past few years, LaBeouf has been arrested three times – once for criminal trespassing, another for assault with a deadly weapon and also for drink-driving.
His erratic behaviour reached a crescendo in February when he wore a brown paper bag, over his head to the premiere of Lars von Trier film Nyphomaniac, featuring the words 'I am not famous anymore'.
In January, he announced that he was retiring from public life after being accused of plagiarising graphic novelist Daniel Clowes' work in a short film called Howard Cantour.com that he made for Cannes Film Festival last year.
Join our new commenting forum
Join thought-provoking conversations, follow other Independent readers and see their replies