Shia LaBeouf released after arrest for disorderly disruption of Broadway performance
The actor was apparently led away from the theatre by police officers in tears after he swore and smoked his way through Cabaret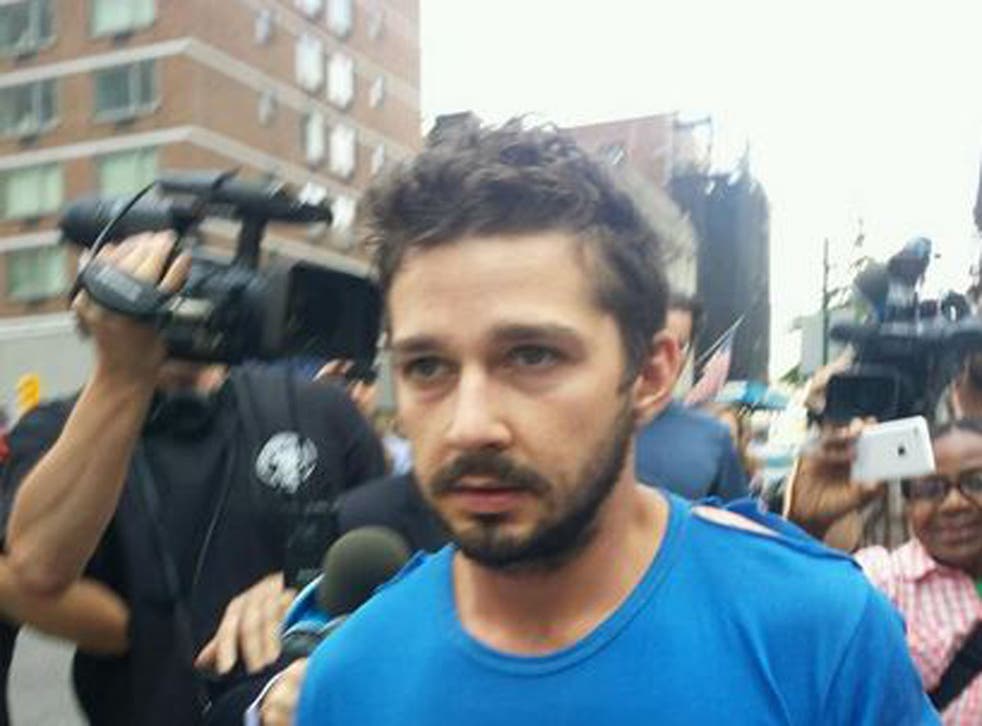 A bleary-eyed, somewhat unkempt Shia LaBeouf has been released by the New York Police Department following his arrest for disorderly conduct at a Broadway performance of Cabaret last night.
The Nymphomaniac actor was pictured on Twitter surrounded by cameras and press as he left a station in New York.
The star was charged with two counts of disorderly conduct and one count of criminal trespassing for allegedly using obscene language and smoking in the theatre.
According to Variety, police were called to the scene after the 28-year-old ignored repeated security guard requests for him to exit the venue.
New York Police Department spokesperson George Tsourovakas said: "He was being rather difficult and combative, verbally... To the point where security guards asked him to please leave the premises and he refused. Police were called and he was detained and arrested."
Benj Pasek, a Broadway songwriter who witnessed the incident, claimed that LaBeouf was crying as he was led out of the musical in handcuffs.
This isn't the first time the actor has had a brush with the law. In February 2011, he was briefly detained after an altercation with a drinker at the Mad Bull Tavern in Sherman Oaks, California. No charges were filed, but the Los Angeles Police Department did briefly detain him.
In July 2008, he was arrested for drink driving in West Hollywood, after he collided with another vehicle and rolled his pick-up truck.
He was arrested at a Chicago Walgreens store in 2007, because he refused to leave after security requests. He was charged with criminal trespassing, though the charges were later dropped by the store.
In February 2005, LaBeouf was arrested by police in Los Angeles and charged with assault with a deadly weapon, after he threatened his neighbour by driving into his car. LaBeouf then allegedly appeared at his neighbour's front door wielding a kitchen knife hours later.
The incident marks the latest in a string of bizarre public displays from the Nyphomaniac star, who announced his retirement from public life after he was accused of plagiarising the work of graphic novelist Daniel Clowes in December to create his Cannes debut short Howard Cantour.com.

His erratic behaviour appeared to reach a peak when he wore a brown paper bag over his head to the premiere of the Lars von Trier movie in February. It was scrawled with the message: "I am not famous any more".
He followed this up by walking out of a press conference at the Berlin Film Festival after plagiarising a famous quote by footballer Eric Cantona, who similarly walked out of a news conference in 1995, following his conviction for assault.
"When the seagulls follow the trawler, it's because they think sardines will be thrown into the sea," LaBeouf rasped, adding, "Thank you very much," before pushing the microphone away and fleeing the scene.
Join our new commenting forum
Join thought-provoking conversations, follow other Independent readers and see their replies