Shia LaBeouf purportedly filmed saying 'I would have killed her' after argument with Mia Goth
Transformers actor was apparently heard saying: 'I don't want to hit a woman.'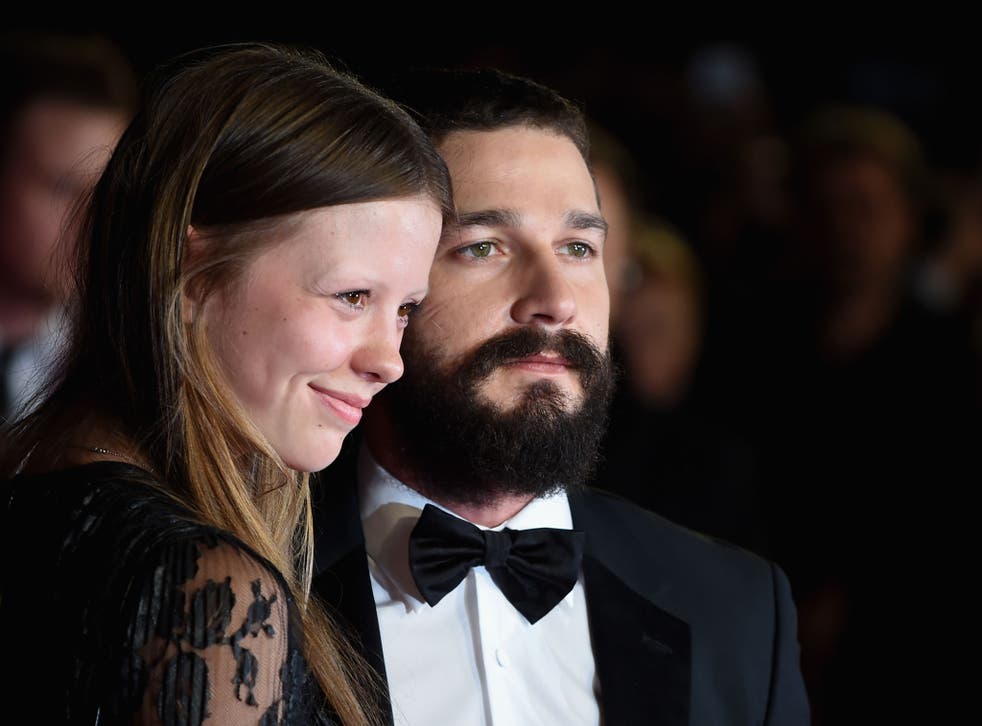 Bizarre video footage has emerged purporting to show Shia Labeouf embroiled in a heated argument with his girlfriend, Mia Goth, with the actor apparently telling a group of people he "would have killed her" if he hadn't walked away from her in Germany.
The grainy video, shot by a group of local men and obtained by Entertainment Tonight, appears to show the Nymphomaniac actor's altercation outside of a hotel with Goth before he accepts a lift to the airport from the men. The footage has not been authenticated and LaBeouf and Goth have not yet had the opportunity to respond.
Goth, who also starred in Nymphomaniac, is reportedly in Tubingen, Germany, to film a horror movie.
"I don't wanna touch you," LaBeouf was heard saying to Goth. "I don't wanna be aggressive. This is the kind of s**t that makes a person abusive. I just want my bag, please." He is also heard saying "I don't want to hit a woman."
The video surfaced the day after German media reported the pair had been involved in a physical altercation.
Weird things Shia LaBeouf has done

Show all 8
LaBeouf continued talking in the video, at one point telling his companions: "I've got to get out of here … If I'd have stayed there, I would have killed her."
In the second part of the video, he was sat in a car telling the driver he is homeless, pointing at his bag and saying, "This is my home". The events became even stranger when he attempted to Facetime Megan Fox, presumably his Transformers co-star.
The conversation in the car then moved to the subject of guns, with one man telling LaBeouf that he did not own a gun and explaining that it would be impossible for someone to buy one in Europe.
LaBeouf was recently hospitalised with head and hand injuries after filming a scene involving a character putting his head through a glass window for his upcoming film, American Honey.
The Independent has contacted representatives for LaBeouf and Goth comment.
Join our new commenting forum
Join thought-provoking conversations, follow other Independent readers and see their replies