Sienna Miller responds to 'extreme' reaction over decision not to wear a poppy on Graham Norton
The actress was heavily criticised on social media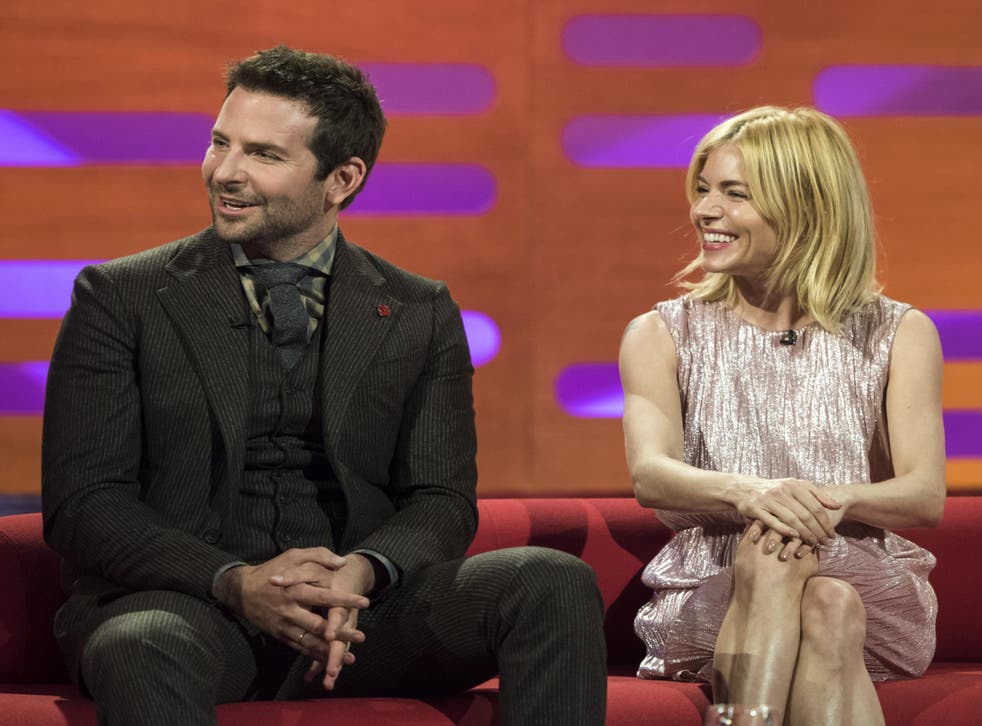 Sienna Miller has addressed the furore over her decision not to wear a Remembrance Day poppy and admitted she might have filmed another show without wearing one.
The Burnt actress was a guest on the Graham Norton Show alongside her co-star Bradley Cooper, who was wearing a poppy, on Friday. Viewers reacted angrily, claiming Miller was "disrespectful" and failing to be a role model by not wearing the poppy.
Miller revealed she had been wearing a poppy while on set, but was forced to remove it just before being called on stage because it was pulling on her dress.
Appearing on Good Morning Britain, she described the controversy this caused as "extreme".
People news in pictures

Show all 18
She said: "I had a poppy on funnily enough and I was wearing a dress that was like crepe paper basically and as I was going on I looked down, it was tearing at the dress and they'd said my name and so I whipped it off.
"It's unfortunate that it's been made such a huge kind of... it's really snowballed apparently and of course I don't think there is anyone in this country that isn't grateful and respectful and never would want to cause offence and wear a poppy all the time but people kind of focus on things enough to pick at the negative."
Miller is concerned about another TV appearance due to be aired in case she wasn't wearing a poppy on that either.
"Also, there's another show I'm worried about coming up because we pre-recorded it, where we're probably not wearing poppies but some of these things are filmed weeks before they air. But you can't please everyone and I meant no disrespect. Of course I didn't."
Poppies are worn to honour servicemen and women who fought during the First and Second world wars, as a symbol of the red flowers that grew on the battlefield at the end of World War I.
They are sold by volunteers of the The Royal British Legion each year and are ubiquitous on the streets and on television screens in the week running up to Remembrance Day, which falls on 11 November.
Join our new commenting forum
Join thought-provoking conversations, follow other Independent readers and see their replies