Silvio Berlusconi visits war memorial in Crimea with Vladimir Putin
Italy's former Prime Minister is now the most prominent Western politician to visit the Russian-annexed Crimea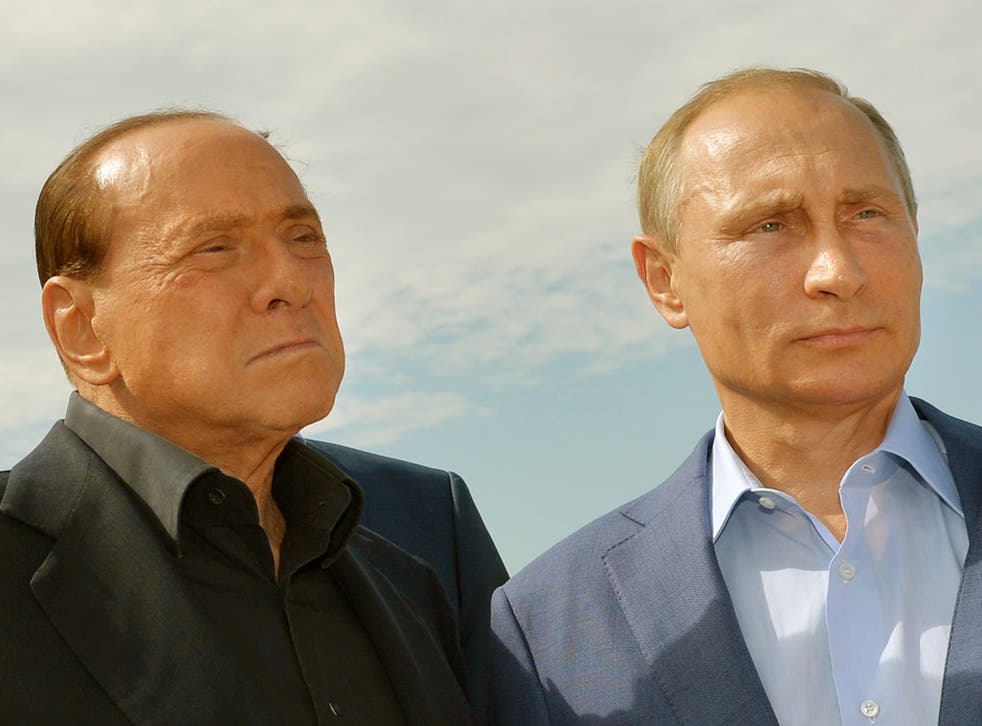 Italy's former Prime Minister Silvio Berlusconi has become the most prominent Western politician to visit the Crimea since it became annexed by Russia when he joined Vladimir Putin on a trip to the area.
Berlusconi joined the President to lay flowers at a monument commemorating the soldiers who died during the 1853 - 1856 Crimean War, which included soldiers from the Kingdom of Sardinia, now part of modern-day Italy.
Reuters reports Russian state TV showed President Putin telling Berlusconi he wished to find out the names of the Italian soldiers involved in the war to have their names printed on the memorial.
The pair then embarked on a two-day tour of Crimea, which included dinner at an open-air restaurant, where local residents gathered to meet the politicians. Putin was captured hugging children along the way.
Berlusconi has previously hosted Putin's family at his villa on the Italian island of Sardinia, and the former Prime Minister is understood to have spent the past few days staying at the Russian resort of Sochi, where the 2014 Winter Olympics were held.
The West has condemned Russia for annexing the Ukrainian peninsula with the US and European nations formally discouraging its citizens from visiting Crimea.
Additional reporting by Reuters and AP
Join our new commenting forum
Join thought-provoking conversations, follow other Independent readers and see their replies