Sir Elton John warns 'homophobia is never funny' after hoax phone call with Vladimir Putin
"Pranks are funny. Homophobia, however is never funny."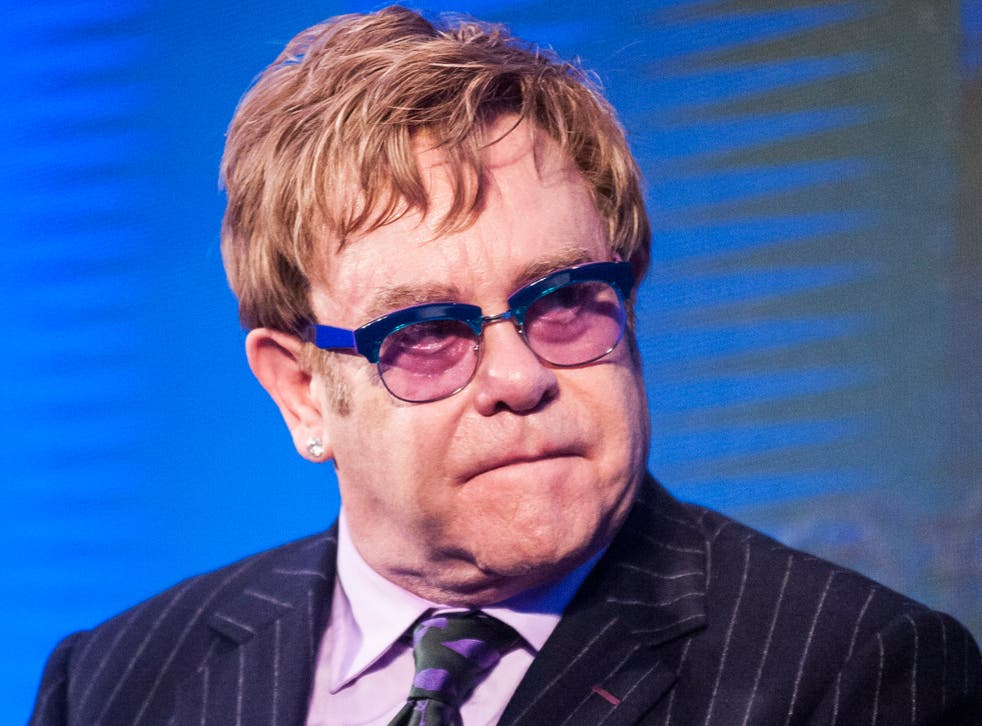 Sir Elton John has spoken out after being lured into a hoax conversation with a man he believed to be Vladimir Putin by Russian pranksters.
Sir Elton announced via Instagram two days ago he had received a telephone call from the Russian President and had arranged to meet "face-to-face to discuss LGBT equality in Russia".
However, following swift denials from the Kremlin that such a conversation had ever taken place, it emerged that Sir Elton had been victim of a fake call by two Russian comedians, Vladimir Krasnov and Aleksey Stolyarov - who have since posted an audio of the conversation online.
Sir Elton responded on Thursday in an Instagram post, writing that while pranks are funny, "homophobia, however is never funny".
In the 11-minute clip, Sir Elton can be heard thanking 'Mr Putin' for his time, saying it is "a great privilege to speak to one of the most influential people in the whole world".
Through the fake translator, 'Mr Putin' asks Sir Elton's opinions on the biggest problems "for LGBT life in Russia".
Responding to the prank, Sir Elton took to Instagram today to reiterate the offer to talk to Mr Putin, which he initially made in a BBC interview.
"If this unfortunate incident has helped push this vital issue back into the spotlight, then I am happy to be pranked on this occasion, he wrote."
The pranksters told Russia Today that they simply gave Sir Elton what he wanted: "Unfortunately Vladimir Putin was busy with important state affairs and was abroad. So we thought why not take this over," they said.
According to RT, the real Dmitry Preskov, and spokesperson for Mr Putin said of the prank revelation: "I would recommend them to offer apologies to Elton John, he is a singer who's respected and loved by the Russian audience. It was not good to hoax him like that."
He added that should a request from Sir Elton be re-administered, "the Russian president will be ready to meet him and clarify all questions he has".
The prank comes a week after Sir Elton met with Ukranian President Petro Poroshenko and asked him to "ban discrimination in the workplace based on sexuality and gender identity and provide criminal penalties for hate crimes".
Join our new commenting forum
Join thought-provoking conversations, follow other Independent readers and see their replies