Sir Ian McKellen to host London bus tour of Richard III filming locations
Sir Ian says he wants to be 'tour leader' as he launches BFI's 'Shakespeare on Film' programme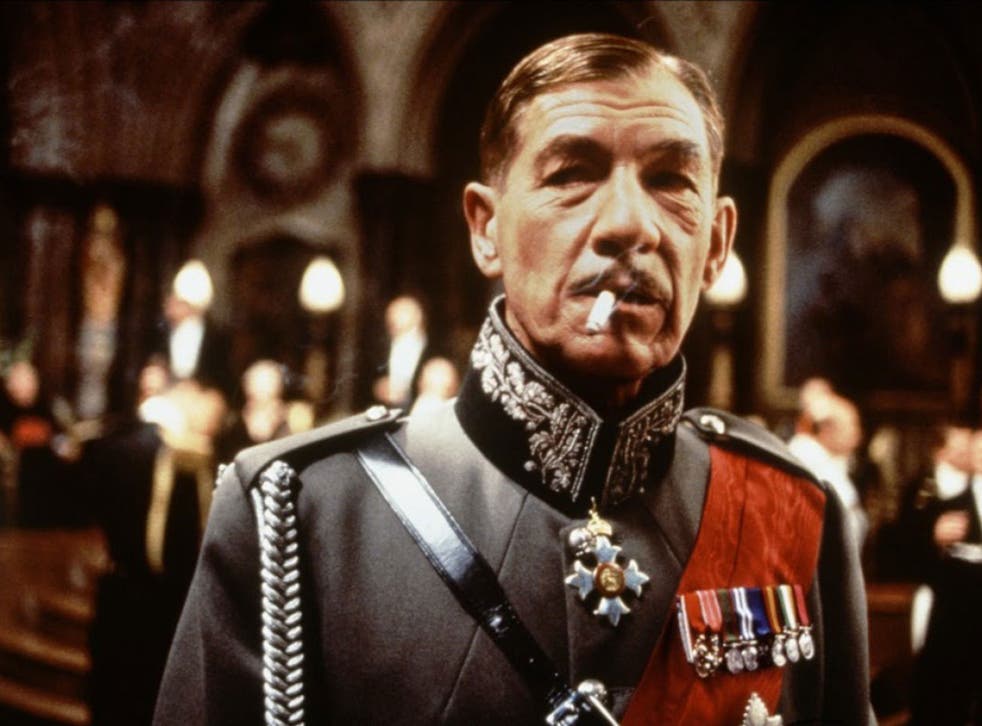 Shakespeare enthusiasts will not need to offer their kingdom for a horse this spring, but they may have to cross their fingers for a bus.
A lucky few will get to travel London on a double decker to visit the historic buildings where Richard III was filmed with its star Ian McKellen on board acting as "chief tour guide".
Sir Ian launched the BFI's Shakespeare on Film programme on Monday, marking the biggest ever programme of Shakespeare's big screen adaptations across the UK and touring the world.
The programme includes the chance to accompany Sir Ian as he retraces scenes shot on location around the capital from the acclaimed 1995 version of Richard III in which he played the title role.
"I always thought it might be fun to take a bus tour around the sites of Richard III. You would watch snippets of the film and then arrive at the actual location," he said, revealing he had come up with the idea. "I want to be the tour leader."
Robin Baker, BFI head curator, said the event would go ahead, but as yet they had not decided how many times Sir Ian would do the tour or how the tickets would be allocated. "It's a pretty special event and they will be pretty lucky people who get to go on it with him."
Among the locations used in the film that also stars Maggie Smith and Jim Broadbent, were St Pancras station, Tate Modern and Battersea Power Station as well as Hackney's gas holders.
"The locations absolutely make the film; that familiarity but yet they feel so unfamiliar and foreboding," Mr Baker said. "The film really stands the test of time remarkably well. It's helped internationally that half of Downton Abbey is in it."
Give to GOSH 12 Days of Christmas – Sir Ian McKellen.mp4
It is set in an alternative fascist Britain of the 1930s. "I've long thought Shakespeare works best when he is done in modern dress," Sir Ian said. He continued that if viewers cannot recognise people from their old costumes "you're not going to get the story. In Olivier's Richard III there can be some confusion as they all wear the same sort of clothes. Put them in modern-ish dress the clarity improves."
Sir Ian has been performing Shakespeare throughout his six decade career from Henry V and Edward II at the Edinburgh Festival in 1969 to Trever Nunn's production of Macbeth with Judi Dench seven years later. In the opening ceremony of the London Paralympics in 2012, he played Prospero.
The bus tour is part of the wider 400th anniversary celebrations marking Shakespeare's death this year. It will show adaptations from the silent era to Laurence Olivier, Orson Welles and Kenneth Branagh to Baz Luhrman's Romeo and Juliet.
Mr Baker said: "No writer has had a greater impact on cinema, or inspired more films. At the last count, IMDb lists Shakespeare as the "writer" of 1,120 titles."
Sir Ian admitted he was not sure about many cinematic adaptations of the playwright but since working on the project with the BFI "it is already changing my mind about putting Shakespeare on film. I think the answer is a resounding yes". He went as far as to suggest that Shakespeare invented the "cinematic cut".
Join our new commenting forum
Join thought-provoking conversations, follow other Independent readers and see their replies