Sir Philip Green says he has been 'vilified' by MPs over BHS controversy
The retail entrepreneur is due to appear before MPs to answer questions on the collapse of the high street chain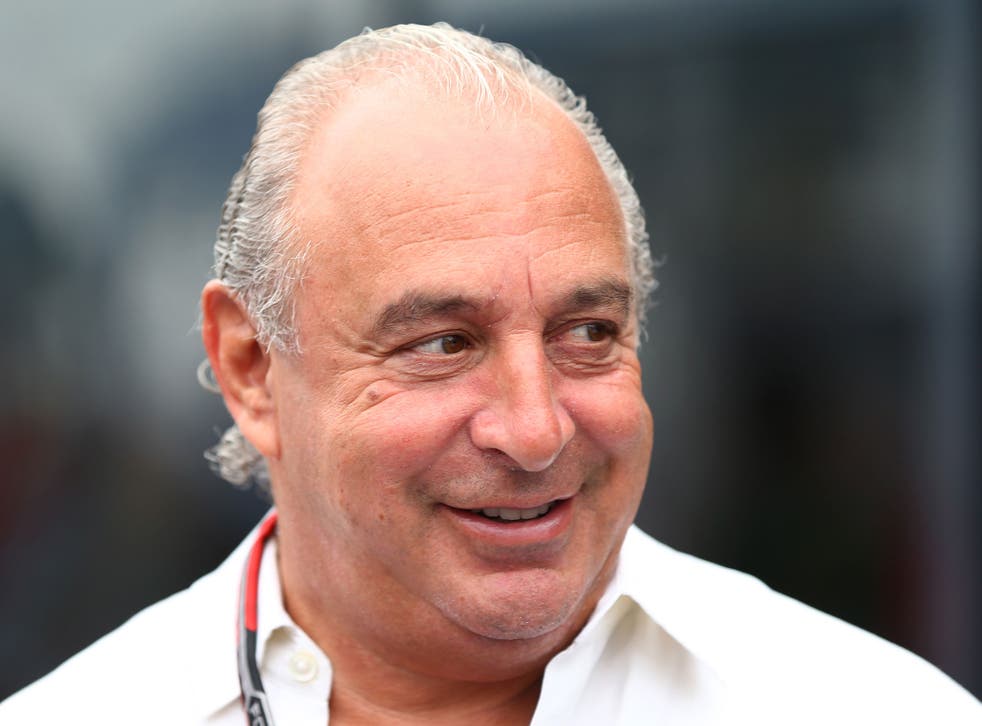 Sir Philip Green has written to MPs accusing them of "vilifying" him in the press over the collapse of BHS.
In a letter to Iain Wright and Frank Field, Sir Philip criticised them for comments they made in the press calling for him to lose his knighthood and suggesting that he asset stripped the company.
Sir Philip and his wife Tina have been called to appear before the Business, Innovation and Skills and Work and Pensions select committees - respectively chaired by Mr Wright and Mr Field - to answer a probe into his sale of BHS to Dominic Campbell for £1 in 2015.
The 88-year-old high street chain went into administration last week with an estimated 11,000 jobs at risk.
At the time of the sale the company had a pension deficit of £571m and Sir Philip will have to answer MPs questions about the outflow of cash from the company and its pension pot.
In the letter, which has been seen by the Independent, Sir Philip said he had been subjected to a "trial by media" by Mr Wright and Mr Field and suggested that they are "leaping to conclusions before any evidence from any witness has been heard".
He wrote: "I do wish to record my concerns about various statements you have made to the press (for example, calling for me to lose my knighthood or suggesting that I have asset stripped BHS without regard to pensions and employees).
"These statements...suggest that there will be no real attempt to run your inquiries in a fair way and that the outcome is pre-determined.
"The inquiries of your Committees depend on the voluntary assistance of your witnesses.
"You must appreciate that witnesses will be less willing to offer your Committees their assistance if the Committee Chairs do not act in a responsible way, in particular appearing to encourage the public vilification of witnesses before the inquiries have even begun".
He also suggested that their comments could interfere with other investigations into the affair which have been started by the Insolvency Service and the Serious Fraud Office in the past week.
Administrators are currently looking for a buyer for the retail chain with founder of Sports Direct, Mike Ashley and Philip Day, the man behind the Edinburgh Woollen Mill group said to be interested.
Speaking to the Independent, Mr Field dismissed the claim he had been subjecting Sir Philip to a "trial by media" saying he had "mostly been responding to his comments in the media".
He said "of course" the outcome of the inquiry should be based on the facts but said: "I certainly feel a sense of anger on behalf of all those BHS workers whose wages were deducted to go into their pension scheme and they find they've not gone into their pension scheme and that they stand to lose some of the pension they thought they would gain.
"I would hope that he would make good that loss. We will obviously look at all the evidence in the lead up to his appearance in June and of course the committee will make up their minds on the basis of the evidence".
Join our new commenting forum
Join thought-provoking conversations, follow other Independent readers and see their replies