Sky Ferreira criticises music industry sexism after controversial article: I'm a lot more than my 'sex appeal'
The singer and model said she is more than her breasts or sexuality after focus of LA Weekly article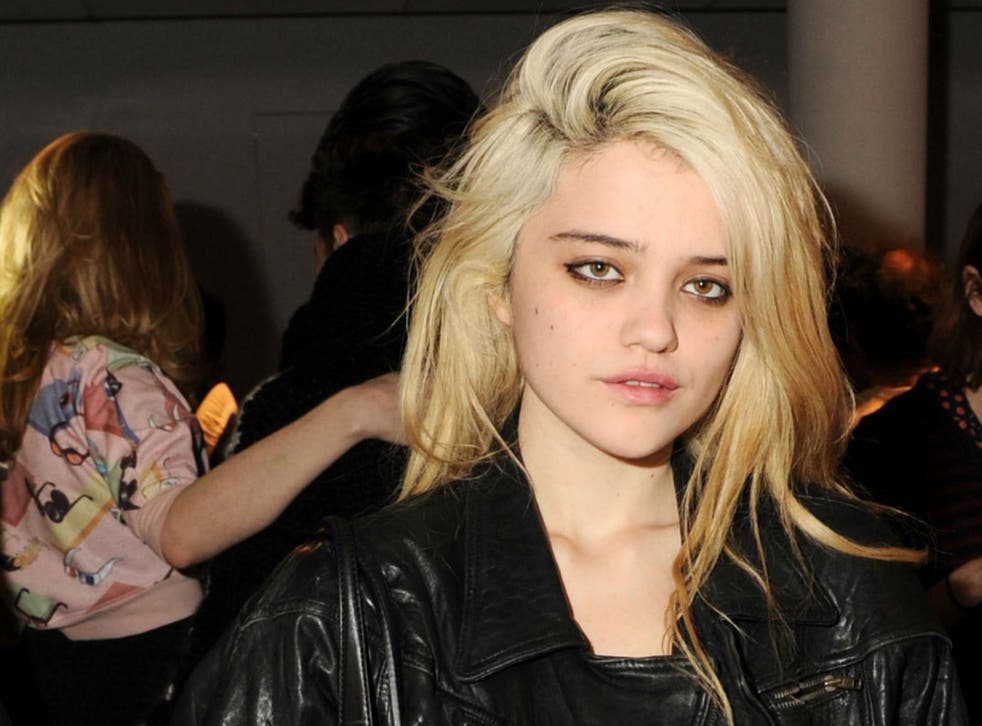 Sky Ferreira has answered a controversial article discussing her sex appeal which made repeated references to her breasts and appearance in an angry riposte on Twitter.
The singer and model criticised the music industry for being inherently sexist in a series of tweets responding to an article published by LA Weekly.
The piece, "Sky Ferreira's Sex Appeal is What Pop Music Needs Right Now", referenced the album cover for Night Time, My Time, where she appears bare-chested, by discussing her "killer tits" and comparing her appearance to Madonna's throughout.
"When Ferreira dropped her debut, Night Time, My Time, three years ago, the bare-breasted album cover nearly broke the internet," it reads. "Misogynists claimed it was a desperate attempt to sell records; feminists saw it as the calculated move of a defiant young woman. A third unnamed group that included me couldn't help but reminisce about Madonna's defiantly atomic boobs — the two knockers that altered the course of human history.
"Both Sky and Madonna have similar breasts in both cup size and ability to cause a s***tstorm."
Later in the piece, it adds: "She looks like a more cherubic Sharon Stone, icy but also sweet, like a freshly licked lollipop."
People news in pictures

Show all 18
The piece was accused of objectifying the 23-year-old and provoked a furious backlash on social media.
In her own response, Ferreira thanked those who spoke out against it and vowed not to be ashamed of her sexuality. "I'm not a think piece," she wrote. "I'm not a f**king example. I'm glad that this is making people think and conversation is happening and I appreciate people speaking against it and being vocal."
"Ninety-five per cent of articles and interviews about me have had something offensive, false or (sometimes extremely) sexist." she went on. "Some have been more passive aggressive or subtle and socially acceptable.
"You're either too fat or too thin or too pretty or ugly. That's the what I've l have been told my whole life since I was a little girl.
"If you're not a b***h or then you're fake. If you're not crazy or difficult then you're boring and helpless. I'm obviously a lot more than my 'sex appeal' or my 'knockers'. I'm not ashamed of either of those things either."
Andy Hermann, the editor of the magazine, has since issued an apology. In a second piece, Hermann admitted poor judgement in publishing the original article.
"You know what? Teen Vogue is right," he wrote. "They're all right. It was offensive, and on behalf of [...] LA Weekly, I apologise for it."
He said it was pointless taking the piece down now that it has been read so many times and would instead leave it online as a "topic of discussion, or outrage, or as a cautionary tale about how not to write about a female recording artist in 2016".
Join our new commenting forum
Join thought-provoking conversations, follow other Independent readers and see their replies