Somali musician and MP Saado Ali Warsame killed in drive-by shooting
Saado Ali Warsame was fourth lawmaker this year to die in militant attacks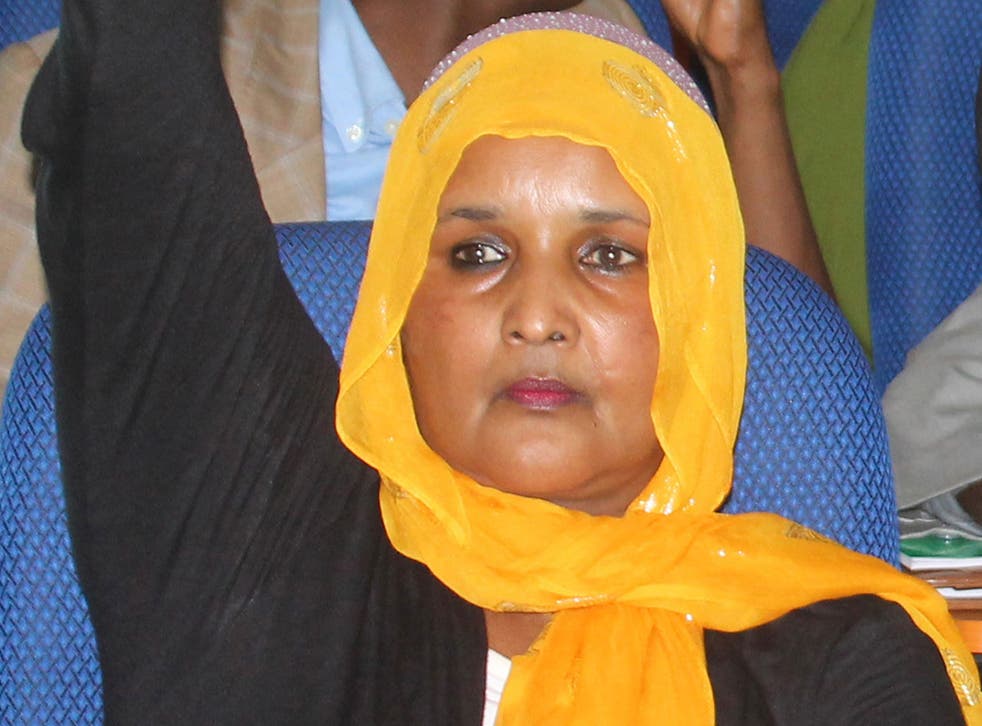 Gunmen have shot dead a Somali MP and musician in the country's capital Mogadishu, a police official has said.
Saado Ali Warsame was killed in a drive-by shooting on Wednesday, which is believed to have been carried out by Islamist militants.
The lawmaker, who was also a popular singer of Somali folk music, was targeted by gunmen who pulled up near her car as she was being driven to a hotel, said Somali police captain Mohamed Hussein.
Warsame became the fourth MP killed this year in militant attacks that increasingly target members of Somalia's parliament.
This is the second drive-by shooting of a lawmaker since the start of the Muslim holy month of Ramadan, during which scores of civilians and government troops have been killed in militant attacks.
Warsame's driver was also killed in the attack, which happened in Mogadishu's Hodan district, considered to be one of the safest places in the seaside city because of heavy security presence, according to Hussein.
No group immediately claimed responsibility for the attack, but the militant group al-Shabab frequently carries out similar attacks against lawmakers, government officials and foreigners.
A spokesman for al-Shabab, Abdulaziz Abu Musab, told the BBC that Warsame was targeted for her politics and not her music.
The al-Qa'ida-linked militant group has previously carried out lethal attacks against government officials, African Union peacekeepers and United Nations staff.
Additional reporting by Associated Press
Join our new commenting forum
Join thought-provoking conversations, follow other Independent readers and see their replies