Dan Fredinburg: Google executive named as first Everest victim hailed as 'incredible brother, a brilliant engineer, and a damn good man'
Fredinburg had been climbing Mount Everest with the Google Adventure Group, a group of employees who undertook daring treks in the company's name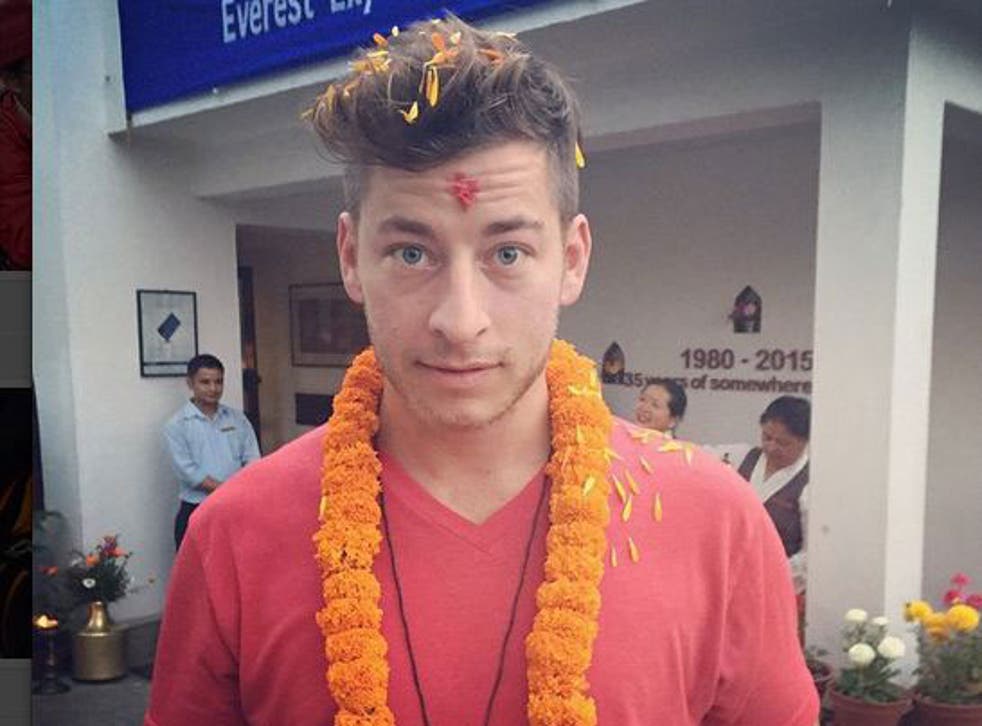 Tributes have begun to pour in for Dan Fredinburg, the 33-year-old Google executive and adventurer killed in an avalanche triggered by the Nepal earthquake on Saturday.
He was caught by the avalanche that swept through Everest base camp in the aftermath of the 7.8 magnitude earthquake and reportedly died from a major head injury.
Sister Megan, speaking on Dan's Instagram account, confirmed his death, writing: "We appreciate all the love that has been sent our way thus far and know his soul and spirit will live on in so many of us. All our love and thanks to those who shared this life with our favourite hilarious strong willed man."
Speaking at the White House Correspondents Dinner, former One Tree Hill actress and ex-girlfriend Sophia Bush said that Fredinburg had been "one of the great loves of my life".
The two had dated throughout 2013 before reportedly splitting amicably and, speaking on Instagram, Bush wrote: "Today I find myself attempting to pick up the pieces of my heart that have broken into such tiny shards, I'll never likely find them all."
"He was an incredible brother, a brilliant engineer, and a damn good man."
Novelist Carole Cadwalladr, writing in The Guardian, described Fredinburg as a "charismatic, outspoken, social-media obsessed, Google-executive who was pretty much always where he liked to be: the centre of attention."
Fredinburg was the head of privacy for GoogleX, the company's highly secretive, cutting edge ideas lab most famous for the self-driving car.
He was the co-founder of the Google Adventure Group, an organisation of employees of the company who undertook ambitious treks and climbs in the name of the company.
Two years previously he had attempted to climb Mount Everest but had been thwarted by another avalanche.
Nepal suffered a 7.8 magnitude earthquake on Saturday that shook the central area between Kathmandu and Pokhara and triggered avalanches on Mt. Everest. Fredinburg's death is among at least 18 deaths on Everest as a result of the quake.
Join our new commenting forum
Join thought-provoking conversations, follow other Independent readers and see their replies