Stella Creasy reads out abusive emails from disgruntled Labour members in new video
One articulate man claimed she looked like an 'alien egg'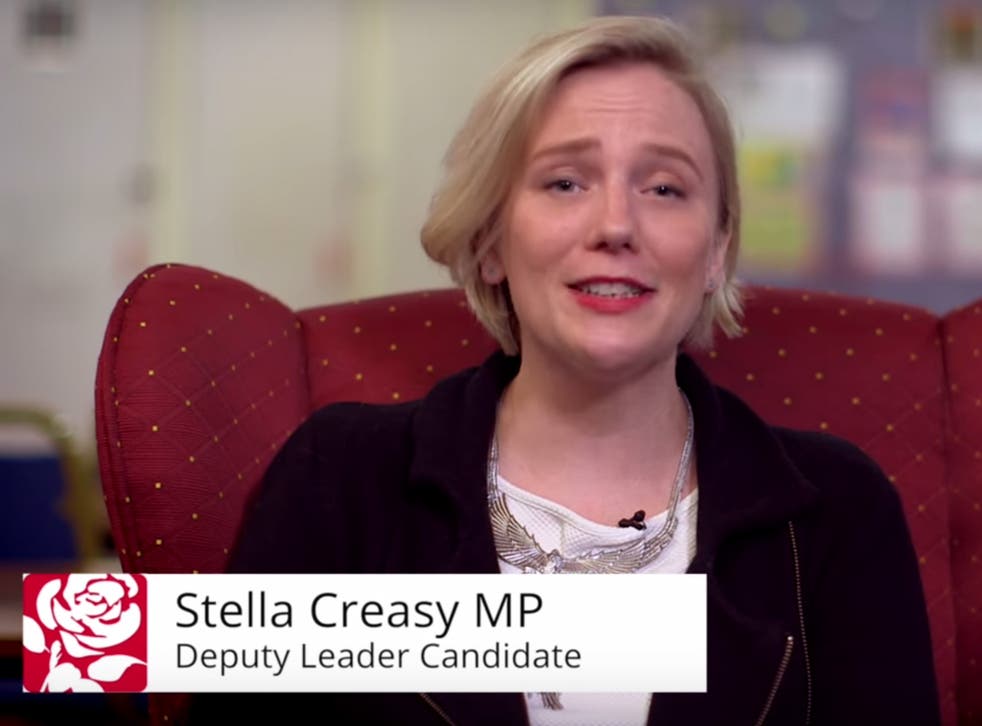 As Barack Obama continues dancing his way through Alaska all in the name of climate change, it's never been clearer that US politicians are far more personable than anyone in the UK. But Stella Creasy, the deputy leadership candidate for the Labour party, has started to ramp up her personable side by reading out some of the horrible emails she gets sent by people.
Considering her party are getting a reputation for badgering their members with emails, voicemails, phone calls and texts, it's understandable that people are getting a bit angry.
But to borrow (aka shamelessly nick) an idea from Jimmy Kimmel, Creasy decided to read out some of the best (read: awful) emails she's been sent by people who are sick of being harangued by her party.
"Over the last three months, a lot of Labour party members and supporters have complained to me about the nature and number of the emails they have received from the party," she says in the video. "So I thought I would share with you some of the emails I've received recently."
In the video, she outs some of her former fans who decided to use colourful language, including one man who described her face as resembling an 'alien egg'.
"If she didn't look like she's had more [beep] than hot dinners, I'd vote for her," she reads.
"I get it, nobody wants volumes of unwanted spam. We've got to improve the way the Labour party communicates with itself and the way we use new technology. And if you vote for me as deputy leader, it'll be one of my priorities."
So next time you want to sent a slightly angry email to a politician… watch the language, or you might end up on the internet.
Register for free to continue reading
Registration is a free and easy way to support our truly independent journalism
By registering, you will also enjoy limited access to Premium articles, exclusive newsletters, commenting, and virtual events with our leading journalists
Already have an account? sign in
Register for free to continue reading
Registration is a free and easy way to support our truly independent journalism
By registering, you will also enjoy limited access to Premium articles, exclusive newsletters, commenting, and virtual events with our leading journalists
Already have an account? sign in
Join our new commenting forum
Join thought-provoking conversations, follow other Independent readers and see their replies