Stephen Fry is 'spiritually blind', head of Ireland's Presbyterian Church claims
The reverend's comments followed Stephen Fry's interview about his views on God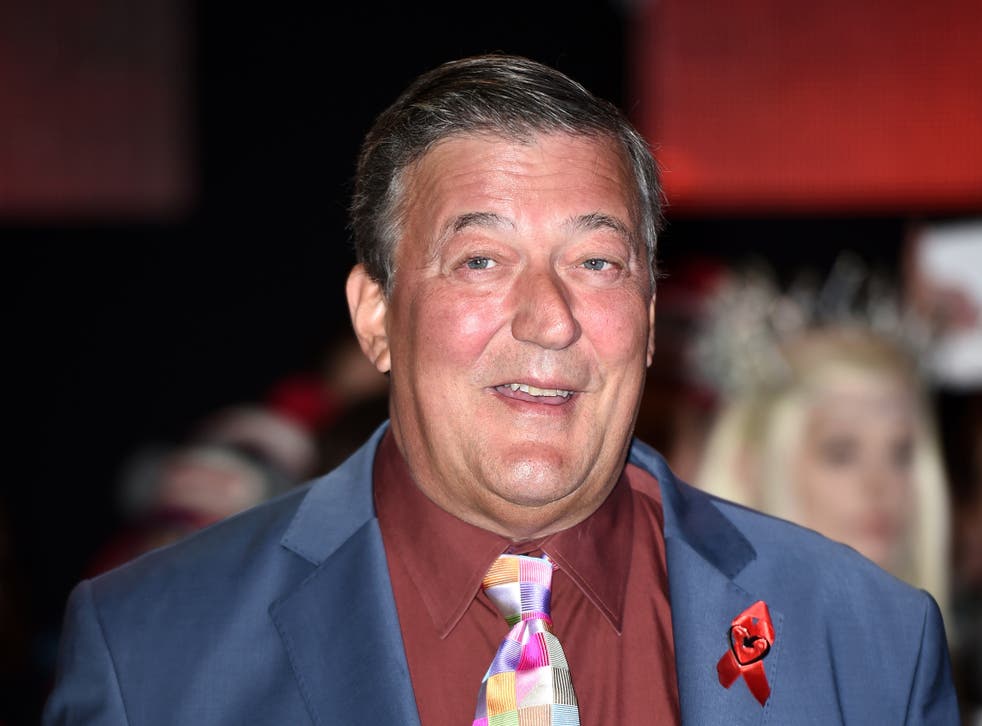 The incoming head of Ireland's Presbyterian Church has accused Stephen Fry of "spiritual blindness" following Fry's comments on God.
Fry, a staunch atheist, last week stunned television host Gay Byrne in an interview for RTÉ One's The Meaning of Life, when he explained what he would say if he was "confronted by God".
"Suppose it's all true, and you walk up to the pearly gates, and are confronted by God," asked Bryne. "What will Stephen Fry say to him, her, or it?"
The 57-year-old replied: "I'd say, bone cancer in children? What's that about?
"How dare you? How dare you create a world to which there is such misery that is not our fault. It's not right, it's utterly, utterly evil.
"Why should I respect a capricious, mean-minded, stupid God who creates a world that is so full of injustice and pain. That's what I would say."
Byrne asked a second question: "And you think you are going to get in, like that?"
"But I wouldn't want to," Fry insisted. "I wouldn't want to get in on his terms. They are wrong."
Stephen Fry's Finest Quotes

Show all 19
When he had finished explaining his answer, a visibly stunned Byrne said: "That sure is the longest answer to that question I ever got in this entire series."
The Rev Ian McNie said: "Until Stephen Fry's spiritual blind eyes are opened he will say what he has said, because he has said what he has said he has only confirmed what the Bibleteaches.
"I felt sorry for the man that his understanding of life is simply confined to the here and now and from his position of atheism there is no hope for the future."
Stephen Fry, who recently married his partner Elliot Spencer, is hosting the BAFTAs for the 10th time on Sunday 8 February.
Join our new commenting forum
Join thought-provoking conversations, follow other Independent readers and see their replies