Stephen Lloyd: Lawyer acclaimed for his efforts to modernise the charity sector and champion the idea of social enterprise
A cyclist 'to reduce my carbon footprint', he advised the Eden Project and Friends of the Earth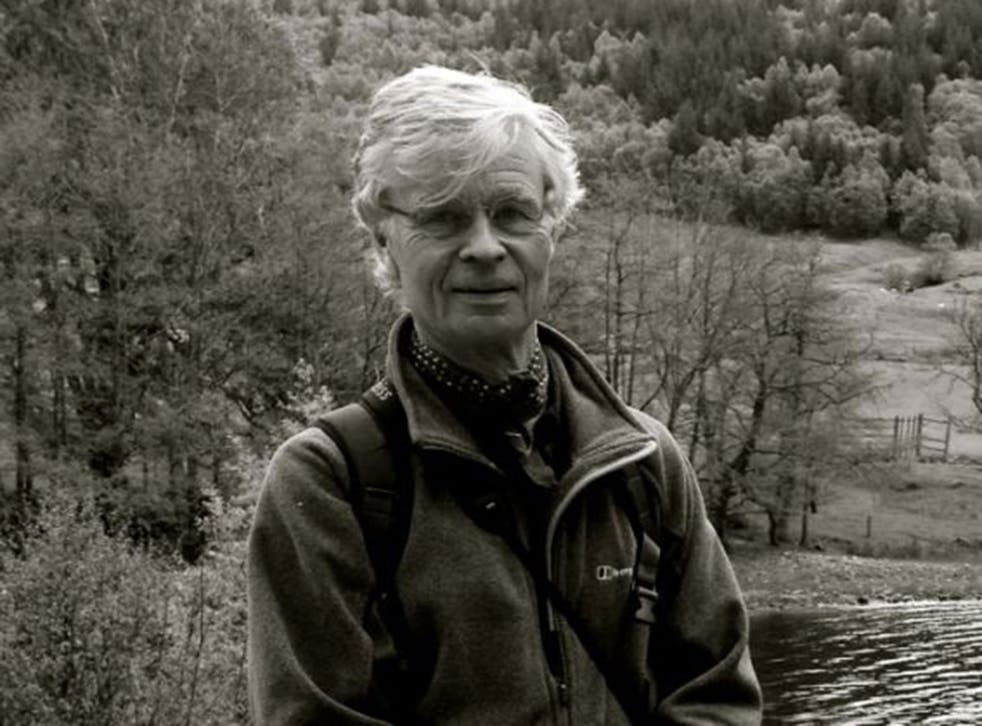 With his great integrity, his wit and his charm, Stephen Lloyd was an ideas man who sought solutions to problems when none were thought possible.
A specialist in charity law, he plied his trade for nearly 40 years in a wide range of areas, fighting for transparency, truth and justice. From the environment and social care to health care providers and sports he represented a number of high-profile organisations including Amnesty International, Sightsavers, the National Federation of Women's Institutes and the Media Trust.
He was a catalyst for the modernising of the charity sector and the "father" of the community interest company (CIC) concept introduced in 2005, a dedicated legal form for social enterprises designed for those who want to use their profits and assets principally for the public good rather than being driven by the need to maximise profits for shareholders and owners. Lloyd described the initiative, whch has been replicated round the world, as "achieving a marriage of private and business wealth with charitable purposes."
Nearly 10,000 have been registered in Britain – including credit unions, trading arms of charities, employee-owned businesses, co-operatives, development trusts and housing associations – playing a crucial role in facilitating the growth of social enterprise, a sector now contributing an estimated £18.5bn to the British economy.
Lloyd next pioneered the idea behind CaSE – Charity and Social Enterprise Insurance Management. Established in 2007 it provides low-cost insurance cover for more than 2,000 civil society organisations, charities and social enterprises. He also co-founded Trustees Unlimited, a joint venture between Bates Wells Braithwaite (the solicitors of which he was a senior partner until April this year), the National Council for Voluntary Organisations and Russam GMS, a company which helps recruit high quality trustees and non-executive directors. Nearly 200 senior positions have been filled, including the chair of Mind and trustees for organisations such as Christian Aid.
"Stephen's unparalleled expertise, combined with his innovative thinking and sheer passion for the work of charities and social enterprises, made him rightly one of the most respected figures in the voluntary sector," said NCVO's chief executive Sir Stuart Etherington.
A trustee of 20 charities, Lloyd persuaded the Charity Commission, following a lengthy court case on behalf of the Environment Foundation in which he ended up working pro bono, to accept that the promotion of sustainable development was a charitable purpose. It was incorporated into the Charities Act 2006 and Lloyd was appointed by the Cabinet Office as Lord Hodgson's legal adviser on the review of the Charities Act 2006 and again in 2012. John Elkington, co-founder of SustainAbility said, "One key legacy of Stephen's legal work is the fact that sustainable development is now a charitable objective in this country."
Lloyd became chairman of the Centre for Innovation and Voluntary Action and of the sustainable energy organisation Ashden, and sat on the boards of other organisations including the Social Stock Exchange, as well as acting an adviser to the social investment wholesaler Big Society Capital. He was chairman of the Charity Law Association from 2003-06, and was also a director of Buzzbank, the UK's first crowd-funding site to raise loans for social enterprises, demonstrating how business ideas can be adopted for the wider community.
A former senior partner at City firm BWB, Lloyd stepped down to become Senior Counsel and chair of BWB Ventures, a new division intended to do innovative work in such areas as of impact investing, which aims to combine social benefits and financial returns.
Born in Barnet, north London in 1951, he was the son of Thomas, a civil servant and Mary, a housewife. Educated at Finchley Catholic Grammar School, he read history at Bristol University and there met Lorna, whom he married in 1972.
He was studying for a Postgraduate Certificate in Education at Cambridge when he decided the law would suit him better. Although his request to change was initially refused, he had a chance encounter in a lift with the legal scholar Clive Parry, who clearly saw something in Lloyd and made sure he got on to the law conversion course.
Following a year teaching with the VSO in the Sudan in 1973-74 with his wife, an experience which left a lasting impression on them both, Lloyd became an articled clerk alongside Sir Nicholas Young – later Director General of the British Red Cross – at the leading international law firm Freshfields. In 1978 he joined the Frizzell Group as an in-house lawyer specialising in the insurance industry.
Two years later the founder of BWB, Andrew Phillips – later Lord Phillips – asked Lloyd to join the newly formed commercial and charity solicitors. Lloyd embraced its maverick ethos and values, becoming a partner in 1984; he extended BWB's reach while ensuring a close connection with the evolving not-for-profit sector; he became the firm's expert on social enterprise, social finance and investment.
Concerned about environmental issues following the Stockholm Conference in 1972, Lloyd took up cycling "to reduce my carbon footprint" and regularly cycled to meet clients. He later advised Friends of the Earth, the Eden Project and other environmental charities.
Lloyd pursued many passions and interests exuberantly, if not always successfully, his motto being "if a thing's worth doing, it's worth doing badly". Although not sporty he enjoyed canoeing, skiing and classical music and the company of family and friends.
He was a well-known public speaker in the civil society sector, as well as an accomplished columnist and the author of a number of publications on charity and fund-raising law, including Barclays Guide to the Law for the Small Business (1989), Keeping it Legal (2003) and Charities, Trading and the Law (2009); he also contributed to the Fundraiser's Guide to the Law (2000).
Lloyd had only recently recovered from cancer when he died in a boating accident on holiday in Newport Bay in Wales.
Stephen Thomas Lloyd, solicitor: born London 17 July 1951; married 1972 Lorna Marion Frizzell (four sons); died Newport Bay 20 August 2014.
Join our new commenting forum
Join thought-provoking conversations, follow other Independent readers and see their replies