Steve Coogan appears to brand Angelina Jolie's humanitarian efforts 'off-putting' - but Alastair Campbell insists his interview fails to capture tone and context
Updated: Former Director of Communications to Tony Blair blames poor communication in Q&A feature in GQ magazine after actor was criticised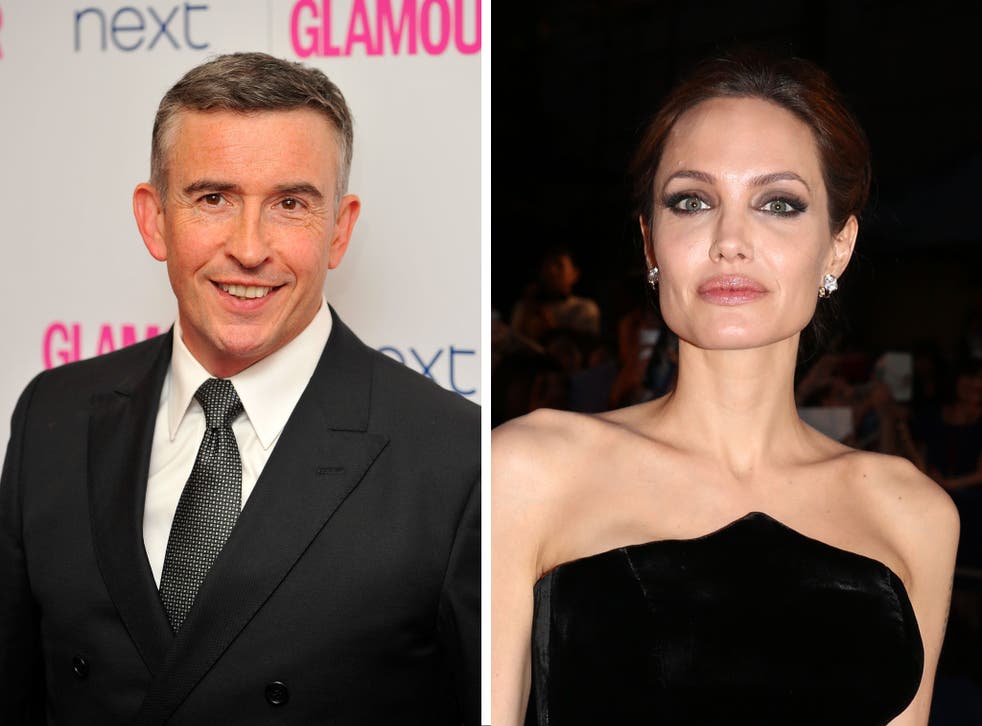 Angelina Jolie's humanitarian efforts have been the subject of high praise by most of her peers.
Most recently, the actress was honoured with the Jean Hersholt Humanitarian Award at the Governor's Ball in November 2013 – a renown accolade she earned for her work as the co-founder of the Prevent Sexual Violence Initiative and as a special envoy for the United Nations High Commissioner for Refugees.
But it appeared that not all were as impressed by her charity work in an interview in the latest edition of British GQ magazine. In discussion with Tony Blair's former Director of Communications Alastair Campbell, Steve Coogan seemed to be labelling efforts like Jolie's "off-putting".
"Though I have been involved politically, I find people who are in the public eye for something else who suddenly start voicing opinions about everything else quite irritating," Coogan is quoted as saying.
"What? Like Angelina Jolie going out campaigning with William Hague?" Campbell added, referencing Jolie's tireless campaigning to address the issue of rape in war zones.
"I do find it a bit off-putting," Coogan continued.
"If you are trying to do something charitable there is always a double-edged sword, because it is good PR for the celebrity.
"Better to do it than not do it, but I have much more respect for a celebrity that goes out [campaigning] about something really difficult."
Coogan has faced criticism for the comments, but in a further article on the GQ website, headlined "Alastair Campbell answers his Twitter critics", the former spin doctor insists the printed interview does not accurately represent the tone and context of their conversation.
"Whilst the printed transcript is accurate in literal terms it does not reflect the fact that I was interjecting some words as an extra question into an answer he was in the middle of giving," writes Campbell.
"It was I not he who raised Angelina Jolie and William Hague. He was not responding to that second question but continuing his previous answer. So his remarks were not directed towards Angelina Jolie."
Campbell's 253-word statement on the GQ article is available to read in full here.
Elsewhere in the interview, Coogan also voiced his opinion on the controversial Scottish Independence debate. His vote in the September referendum, if he had one, would resolutely be a "no".
"I don't want them to become independent," he said. "The reason I don't like Ukip is because I think we should be pro-European, a more not less cohesive world. Insularity isn't good."
Join our new commenting forum
Join thought-provoking conversations, follow other Independent readers and see their replies