The Independent's journalism is supported by our readers. When you purchase through links on our site, we may earn commission.
Suffragette T-shirts worn by Meryl Streep and Carey Mulligan criticised for 'I'd rather be a rebel than a slave' slogan
Twitter users highlighted the connotations evoked by 'slave'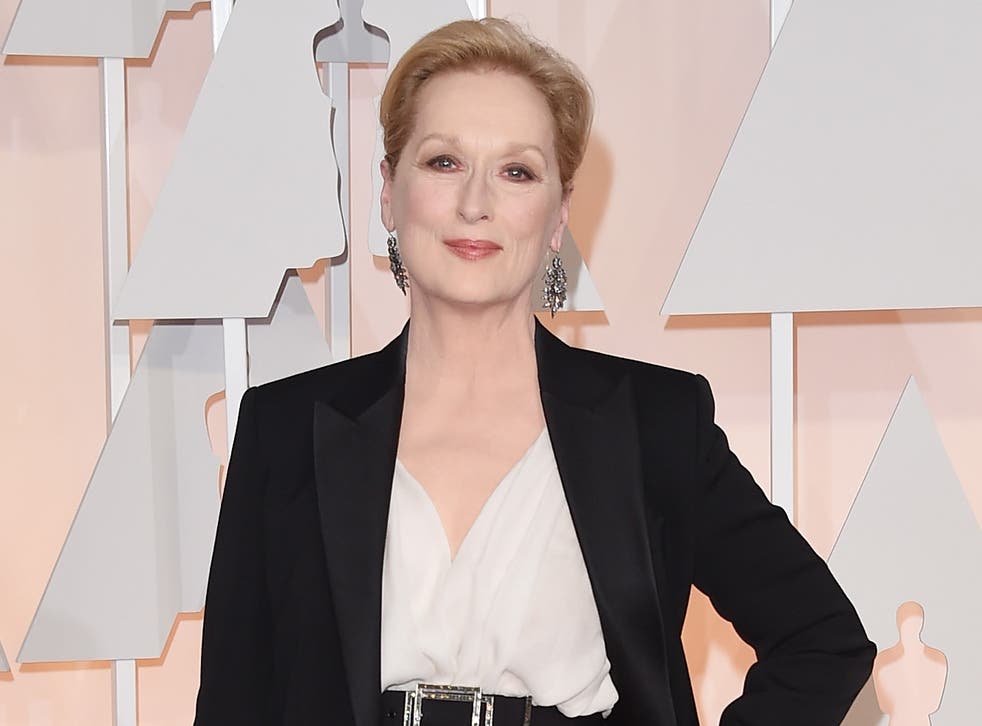 T-shirts worn by Meryl Streep and her fellow Suffragette actors have been criticised for bearing a slogan evoking connotations of slavery and Confederacy.
Streep, Anne-Marie Duff, Romola Garai and Carey Mulligan were pictured wearing t-shirts featuring the statement, "I'd rather be a rebel than a slave", on the cover of Time Out London magazine.
The slogan references a quote from a speech by Emmeline Pankhurst, the activist who led the campaign for women to be given the right to vote, where she said: "I know that women, once convinced that they are doing what is right, that their rebellion is just, will go on, no matter what the difficulties, no matter what the dangers, so long as there is a woman alive to hold up the flag of rebellion. I would rather be a rebel than a slave."
Some praised the feminist undertones behind the statement that motivated women to fight for the right to vote. But others highlighted connotations of slavery and colonialism within the sentence, and claimed the t-shirts ignored the historical context of the word 'slave'. The photoshoot itself was also considered problematic because it placed four white, privileged women in shirts with the statement embalzoned across it.
Many criticised the t-shirts for suggesting slavery was in some way a choice, while a number said the statement demonstrated the lack of inclusiveness that underscored some aspects of the original Suffragette movement.
In pictures: Suffragettes

Show all 8
Time Out London defended its decision to invite the actresses to wear a t-shirt with that particular quote on Tuesday and said it had received no complaints from readers.
"The original quote was intended to rouse women to stand up against oppression - it is a rallying cry, and absolutely not intended to criticise those who have no choice but to submit to oppression, or to reference the Confederacy, as some people who saw the quote and photo out of context have surmised," it said.
"Time Out published the original feature online and in print in the UK a week ago. The context of the photoshoot and the feature were absolutely clear to readers who read the piece. It has been read by at least half a million people in the UK and we have received no complaints."
Representatives for Streep, Mulligan and Duff did not immediately respond to a request for comment. A spokesperson for Garai declined to comment.
Join our new commenting forum
Join thought-provoking conversations, follow other Independent readers and see their replies