Suge Knight pleads not guilty to murder as judge denies record mogul reduced bail
Knight has pleaded not guilty to murder, attempted murder and hit-and-run charges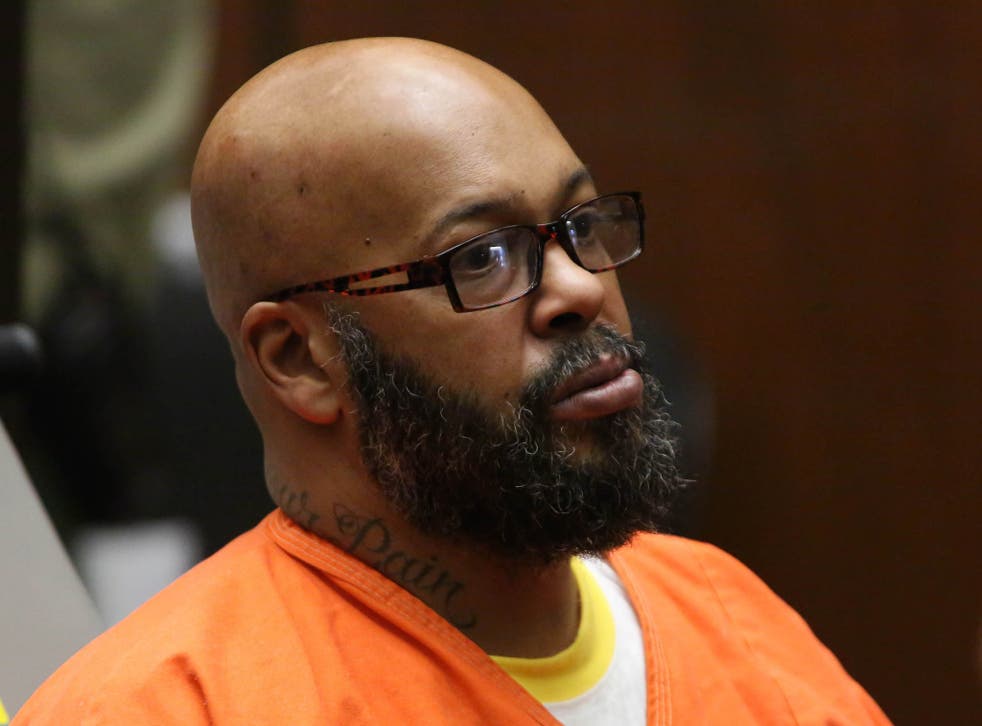 A trial date has been set for the murder case against record mogul Marion "Suge" Knight after he ran over two men earlier this year.
Los Angeles Superior Court Ronald Coen said Knight's trial will begin on 7 July unless a motion is made to continue it for a later date, setting aside 16 court days to hear the case.
Knight has pleaded not guilty to murder, attempted murder and hit-and-run charges filed after he killed one man and seriously injured another with his pickup outside a Compton burger stand in January.
His attorney Matt Fletcher has said Knight was fleeing an ambush when he hit the men.
The hearing on 30 April marks Knight's first court appearance since Coen decided earlier this month that prosecutors presented enough evidence for him to stand trial.
Fletcher requested bail for the Death Row Records co-founder be reduced from $10 million to $5 million, but Coen refused.
Fletcher previously said Knight is friends with boxer Floyd Mayweather Jr, and that he was hopeful the prize fighter might provide money for Knight's bail.
Mayweather will face Manny Pacquiao on Saturday 2 April in a mega-bout in Las Vegas.
Knight, 50, is due back in court on 29 May, when Fletcher will argue the case should be dismissed.
Detectives told the bail commissioner that the 49-year-old founder of Death Row Records could face a lengthy prison sentence because of a violent criminal past, and that he had the potential to intimidate witnesses, Los Angeles County sheriff's spokeswoman Nicole Nishida said.
Surveillance video captured Knight's truck clipping Sloan when he reversed out of the lot.
The truck then ran over Sloan's legs as it sped forward through the lot and hit Terry Carter.
Carter, 55, died from his injuries.
Knight was at the centre of one of the most notorious rap conflicts of the 1990s, pitting Tupac Shakur against Biggie Smalls in an East Coast-West Coast rivalry.