Supermodel Nicole Trunfio begins breastfeeding on set, 'beautiful' scene becomes Elle magazine's front cover
Trunfio has since sparked debate around normalising breastfeeding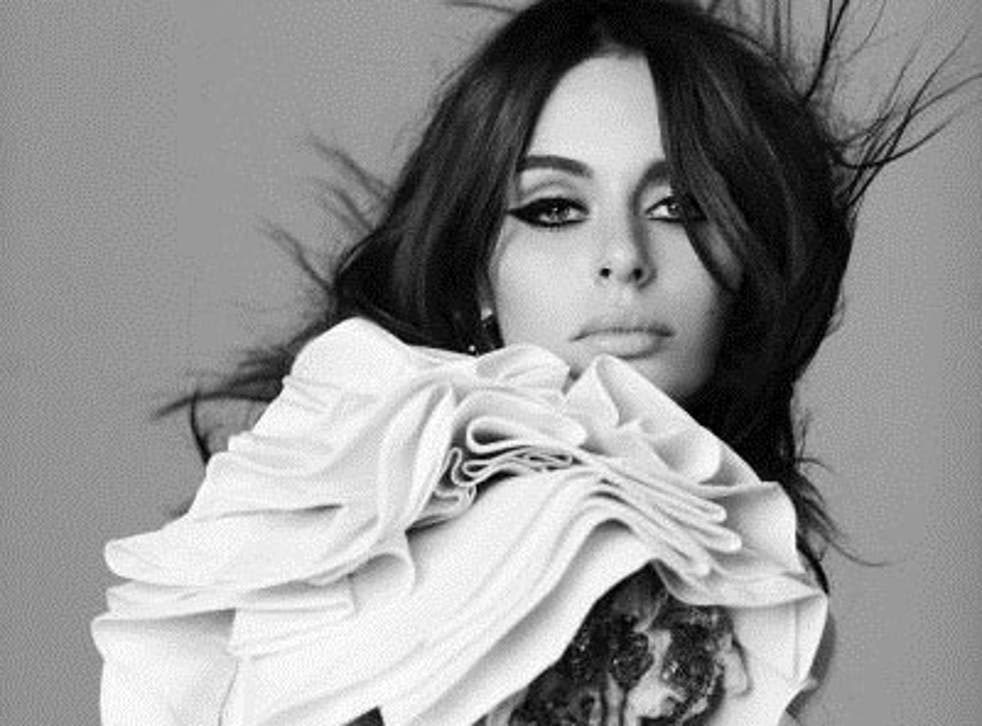 Elle Australia is being celebrated for playing a role in the normalisation of motherhood by photographing supermodel Nicole Trunfio breastfeeding her five-month-old son Zion on the cover of its June issue.
The image, which is used for the magazine's subscriber issue, shows Trunfio in designer clothing and looking straight at the camera and holding her son who is breastfeeding.
"This wasn't a contrived situation: Zion needed a feed, Nicole gave it to him, and when we saw how beautiful they looked we simply moved her onto the set," Elle Australia's editor-in-chief said in explanation of the magazine's latest front cover.
Baby Zion's debut as the cover star is not solely for the subscriber issue however, he features on the cover of the magazine that will hit newsstands too, but he is asleep in the picture and Trunfio is in a Prada dress.
Trunfio has spoken openly about how proud she is of the picture and why she feels it is important to normalise the act of breastfeeding.
Posting the image of the cover on Facebook, she wrote: "There is nothing more powerful and beautiful than motherhood.
"The last thing I want to do is be controversial, so please take this for what it is, let us #normalisebreastfeeding there is nothing worse than a mother that is judged for feeding her hungry child in public. #weareonlyhuman
"I'm so proud of this cover and what it stands for. I obviously don't look like this or wear this while I am breastfeeding but this stands for all women out there, whether you breastfeed or not, we gave birth, we are women, we are mothers. Thank you to Elle for being so bold and making such an encouraging, positive and healthy statement. #womenunite".
Trunfio's stance on breastfeeding has rapidly gained support online, with many women replying to her Facebook post with pictures of themselves breastfeeding, and others responding on Twitter using the hashtag #normalise breastfeeding.
Join our new commenting forum
Join thought-provoking conversations, follow other Independent readers and see their replies