Susan Sarandon on David Bowie romance: 'He's worth idolising'
The Academy Award-winning actress had a love affair with the singer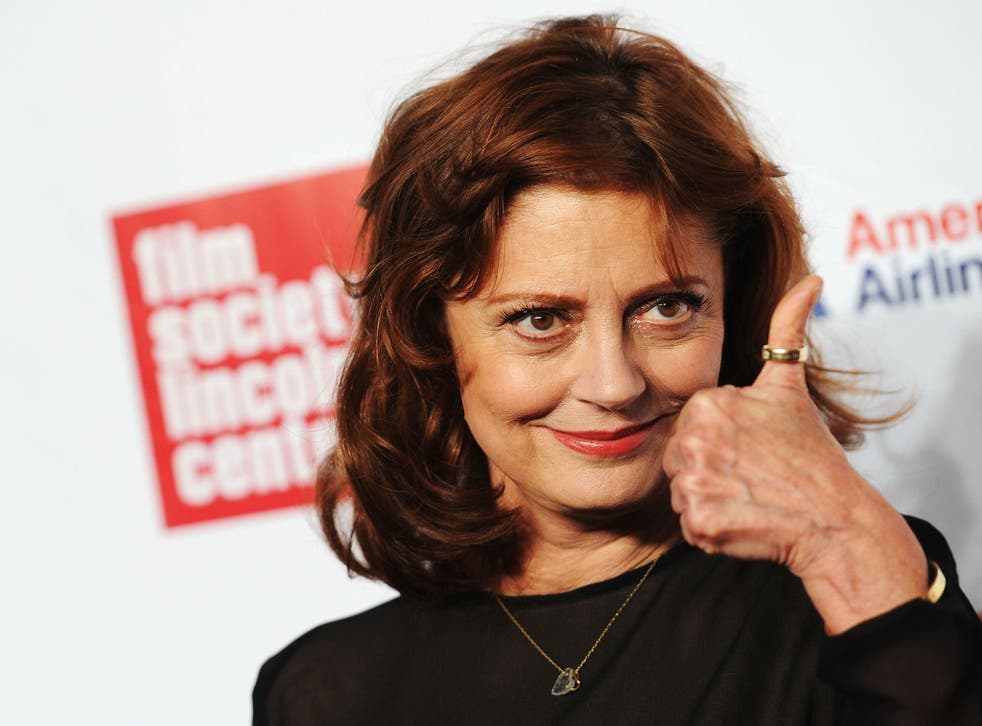 Susan Sarandon has laid bare her feelings for a certain "rock star" with whom she enjoyed a love affair – none other than David Bowie.
The Oscar-winning actress described the iconic singer-songwriter, who she reportedly dated in the Eighties when they were both filming The Hunger, as "extraordinary".
"He's worth idolising. He's extraordinary. That was a really interesting period," she told The Daily Beast.
"I wasn't supposed to have kids, and I'm the oldest of nine and had mothered all of them, so I wasn't ever in a mode to where I was looking to settle down and raise a family, so that definitely changes the gene pool you're dipping into.
"But Bowie's just a really interesting person, and so bright. He's a talent, and a painter, and… he's great," she said.
The 67-year-old said that marrying young "knocked out most of my 20s to be f***ing around" but that she had enjoyed "a couple of famous, pretty interesting" relationships, including that with the singer.
Sarandon recently starred in The Last of Robin Hood, as the stage mother of a 15-year-old (Dakota Fanning) who has an affair with 48-year-old film icon Errol Flynn (Kevin Kline).
Asked about the ongoing focus on May-December romances in the movie industry, she said: "For some reason, age difference is more accepted in cultures when the man is older and the woman is younger."
"You know, films are great when they reframe reality and cause conversations and dialogue. I'm much more bothered by violence in film - especially violence that's connected in some way to be sexy.
"For me, that's always been more problematic when I was guiding what my kids were looking at."
Join our new commenting forum
Join thought-provoking conversations, follow other Independent readers and see their replies