'Tarik Zahzah': What you need to know about the Dutch teenager who stormed a TV station with a fake gun
The 19-year-old issued 'demands' to TV station staff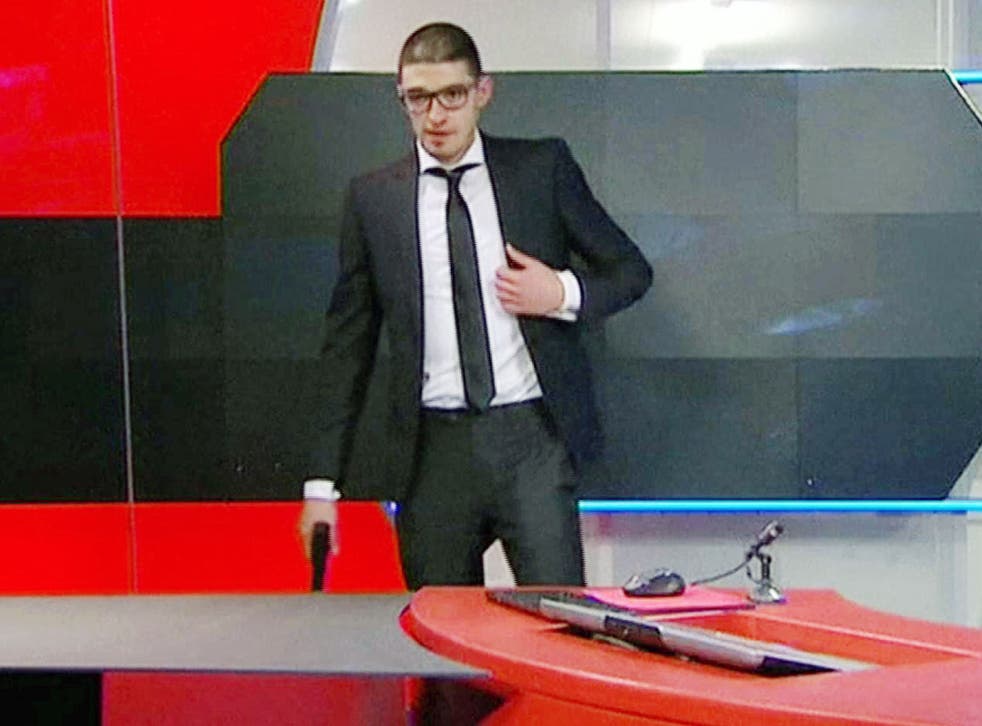 A man identified in Dutch media as 'Tarik Zahzah' forced his way into the studio of Dutch public broadcaster Nos in Hilversum on Thursday evening. Here's what you need to know about him.
Student
According to unconfirmed reports on social media, the man identified as Zahzah is a chemistry student at Delft University of Technology. It has been reported in Dutch media that his mother is Dutch and his father is Egyptian. His parents are divorced, it has been reported, and he lives with his mother and stepfather.
The TV station has claimed that he was interested in conspiracy theories. "He became immersed in things, and often lived in his own world", a former schoolmate told the network. "In recent years he was also preoccupied with conspiracy theories about Freemasonry and the New World Order."
In custody
A spokesperson for the prosecutor's office said told a press conference that the man, aged 19, came from Pijnacker, a town near The Hague, and was being held on suspicion of making a threat, possession of a weapon and taking a hostage.
In pictures: Attack on Netherlands' NOS TV station

Show all 5
Hackers' demands
The intruder gave a letter to a security guard. It read: "There are five plus 98 hackers ready for a cyber-attack." It also warned of "eight heavy explosives placed in the country that contain radioactive material" that would detonate if he was prevented from making an announcement on live TV.
Nos director Jan de Jong said that the man had a list of demands and wanted 10 minutes' live on air.
Ivo Opstelten, Justice and Safety Minister, said it looked like he had been acting alone.
'Major world affairs'
He was caught on camera walking up and down the studio holding a replica pistol and talking to a security guard. "There are major world affairs which we want to bring to the public," he said. "We have been hired in by the security services. There we have heard things which call society into question."
Armed police stormed the building and demanded he drop the weapon. The intruder gave himself up when ordered to, and was handcuffed then taken into custody.