Tom Hiddleston: An argument in favour of Taylor Swift's reported new beau
The world is reacting in a variety of ways to reports of a new romance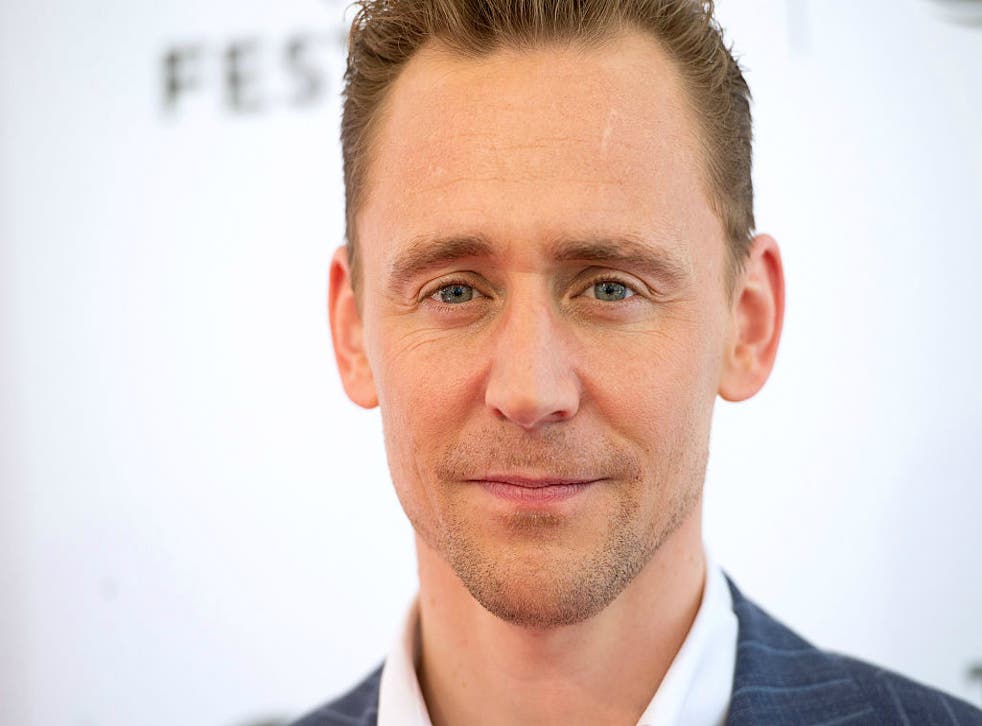 Stop the presses!
It's only been a few weeks since pop star and almost perpetual trending topic Taylor Swift and DJ/Armani underwear model Calvin Harris ended their relationship after 15 months, but she may have already found new love.
On June 2, The Washington Post's Ben Guarino and Fred Barbash reported: "Theories as to why Harris and Swift ended include the DJ's purported unhappiness over Swift's Met Gala dance with Tom Hiddleston, an actor known for his role as trickster god Loki."
If the photos released Wednesday by The Sun tabloid are to be believed, that latter theory may have hit the proverbial nail on the head. They show Swift and Hiddleston walking, snuggling and kissing on wet rocks in Rhode Island near the ocean and have the Internet in its familiar Swift-has-a-boyfriend tizzy.
It's even already been blessed with a hashtag: #Hiddleswift.
The world is reacting in a variety of ways, though the most important one is easily this perfect, self-proclaimed "dad joke" (and its boatload of imitators).
Some, though, think it might be nothing more than a publicity stunt.
Mostly, though, the Web is full of "Loki" jokes, referring to the villain Hiddleston plays in the "Thor" films.
But Hiddleston is more than Loki! Let's take a look.
For one, he appears to be a divisive figure. Hiddleston is an active topic on Tumblr, whose users laud and despise him with equal measure. For every adoring feed, titled things like "All Tom, all the time" and "TEAM HIDDLESTON," there is one simply titled "Go f— yourself Tom Hiddleston" and another titled "Tom Hiddleston Ruined Everything."
Much of this hate seems to focus on his most famous role. Yes, he gained international fame for playing Loki in several films, but there's another side to the British actor that many fans likely don't know.
He's first and foremost a Shakespeare fan and accomplished stage actor.
The 35-year-old actor holds a degree in classics from Pembroke College at the University of Cambridge and was discovered there while performing in a production of "A Streetcar Named Desire," the Telegraph reported.
His love of the stage, particularly the plays of William Shakespeare, stuck with him. In 2007, he won the Laurence Olivier Award for Best Newcomer in a Play for his role in Shakespeare's "Cymbeline" and was nominated for the same exact same award that year for his performance as Cassio in Othello, according to IMDB.
From Dec. 2013 to Feb. 2014, he portrayed the titular character in Coriolanus at the Donmar Warehouse in London. The role earned him the Evening Standard Theatre Award for Best Actor.
In a video for the Guardian, Hiddleston reflects on how he grew to love the Bard. When he was 10-years-old, a teacher — "one of those English teachers who are kind of extinct now who just believe in learning things … [they believe you should] get it in the bones, even if you don't understand it, and you'll never forget" — taught him "'double, double, toil and trouble,'" a famous line from "MacBeth."
"We had no idea what we were reading, but he was so enthusiastic about it," Hiddleston said. "It must have in some way seeped into my bones."
It seems to have remained there. In a 2013 interview with the A.V. Club, he and Todd VanDerWerff have an in-depth conversation about Shakespeare. Hiddleston's favorite play? The one he first saw at 13 years old, his first experience seeing one of the Bard's films on stage: "A Midsummer's Night Dream."
Hiddleston said of the play:
"It's about your last chance. You might have sworn off finding the right person and think, "Love's not for me. Marriage isn't for me. I will die a bachelor, or I will die a maid. None of your romance, none of your love poems." It's about these two old cynics who are like, "Nah, it's not going to happen for me." And it does. I think that's just very redemptive and sweet.
"And there's one extraordinary aspect of the play, which is that when Hero's chastity is in doubt—it's called into question because of the plot of Don John—an extraordinary thing happens, which is almost unique in all of Shakespeare, which is the man, Benedick, takes the side of the women in blind faith. So he says to Claudio and Don Pedro, I think, "What you've done is appalling. This is an act of brutality." He doesn't explicitly say that, but it's an amazing thing where the leading male character takes the side of the women, and I think it's, yet again, evidence of Shakespeare's extraordinary compassion and understanding of human nature."
He's even portrayed Shakespearean characters on screen, playing Prince Hal in "The Hollow Crown," a miniseries adaptation of "Richard II," both parts of "Henry IV" and "Henry V."
Hiddleston has had a long and varied career, most of which does not include him playing a Norse god in that constant stream of Marvel movies. So, for Hiddleston's sake and the sake of all our Twitter feeds, stop making Loki puns.
Join our new commenting forum
Join thought-provoking conversations, follow other Independent readers and see their replies