Ted Hughes: New biography claims the poet was in bed with a lover the day Sylvia Plath died
Biography reveals agonising final sequence of events that led to the poet's suicide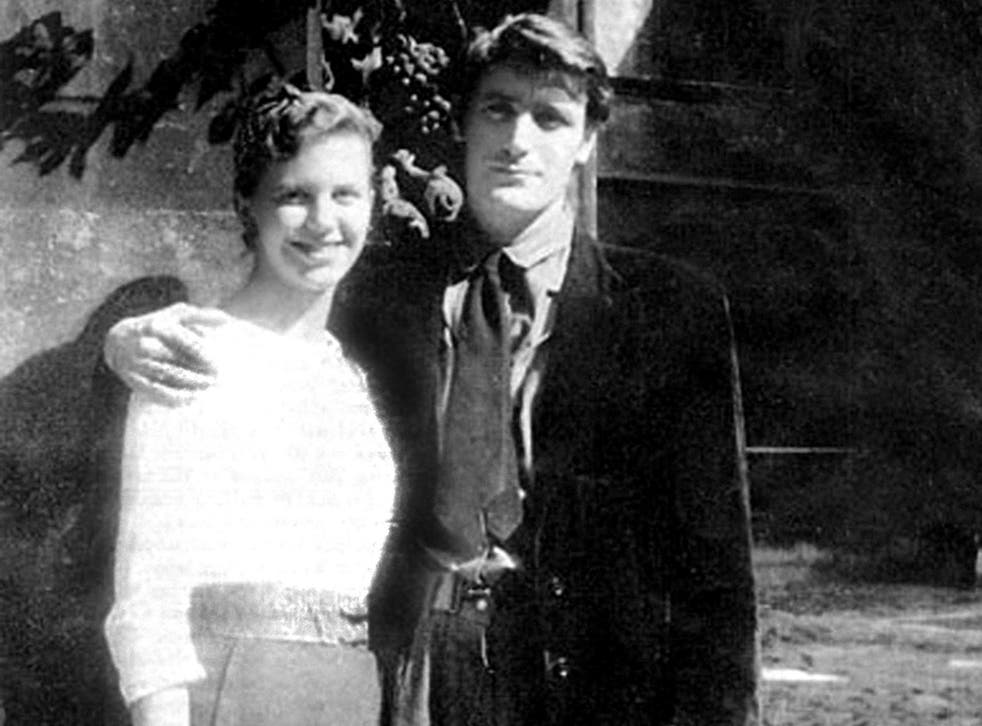 A poem written by Ted Hughes about the death of his first wife, Sylvia Plath, was inspired by an "enigmatic parting love letter" she wrote to him just days before she died, according to a new biography.
Hughes's Last Letter describes the three days leading up to Plath's suicide, aged 30, in 1963 and reveals how he last saw her alive after dashing "through the snow-blue February, London twilight" to see her. The meeting came after Plath sent Hughes a letter on the Friday before her death, saying she planned to leave the UK and never see him again, according to Sir Jonathan Bate, who has written the new biography of Hughes.
Bate, the provost of Worcester College, Oxford, has used new evidence to piece together how Plath had assumed the note would not reach Hughes until the Saturday, but an efficient London postal service meant it arrived on Friday afternoon.
As reported in the Sunday Times, a concerned Hughes rushed to Plath's home in Primrose Hill with the letter, which she snatched from his hand and burnt in an ashtray before telling him to leave.
The poem, discovered in 2010, begins with the words: "What happened that night? Your final night."
It adds: "Late afternoon, Friday, my last sight of you alive. Burning your letter to me, in the ashtray, with that strange smile."
Bate said: "This was their final face-to-face which Ted turned into Last Letter. This explains the poem."
The academic said he had "full access, unlike earlier biographers", to the poet's archives in the US, as well as material held by the British Library.
He reveals in the book how Plath rang Hughes the next day, the Saturday, only for the phone to be answered by his lover, Susan Alliston. Alliston's previously unseen diary records that Hughes told Plath in another phone call on Sunday morning: "Take it easy Sylvie."
Bate says Hughes was in bed with Alliston on the Sunday evening, the night that Plath died, at the Bloomsbury flat where he and Plath had spent their first night together, seven years earlier, and where they had spent their wedding night.
He found out about Plath's death on the Monday, mirroring the poem, which ends: "Then a voice like a selected weapon, or a measured injection, coolly delivered its four words, deep into my ear: 'Your wife is dead.'"
The biography also includes details of Hughes's relationship with the poet Assia Wevill, who killed herself in 1969, leaving a note saying they could not be together "because of the memory of Sylvia".
It suggests Hughes had been caught in the midst of a love triangle between Wevill, a woman named Brenda Hedden and a trainee nurse named Carol Orchard, who he married in 1970 and was with until his death in 1998.
Hughes is said to have called the women A, B and C. He even wrote a poem about his dilemma, which began: "Which bed? Which bride? Which breast's comfort?"
Bate, whose unauthorised biography will be published by William Collins on 8 October, also writes about Hughes's poetry and the US legal battle over Plath's The Bell Jar. He concludes that Plath's death and Hughes's subsequent guilt were "central" to the rest of his life. "However hard he attempted to get away from it, he never could," he said.
Join our new commenting forum
Join thought-provoking conversations, follow other Independent readers and see their replies