Teenage 'sex slave' Virginia Roberts claims she was paid £10,000 by Jeffrey Epstein to have sex with Prince Andrew
Papers filed by the then-17-year-old's lawyers reportedly suggest police may have seized images from houses belonging to convicted sex offender Epstein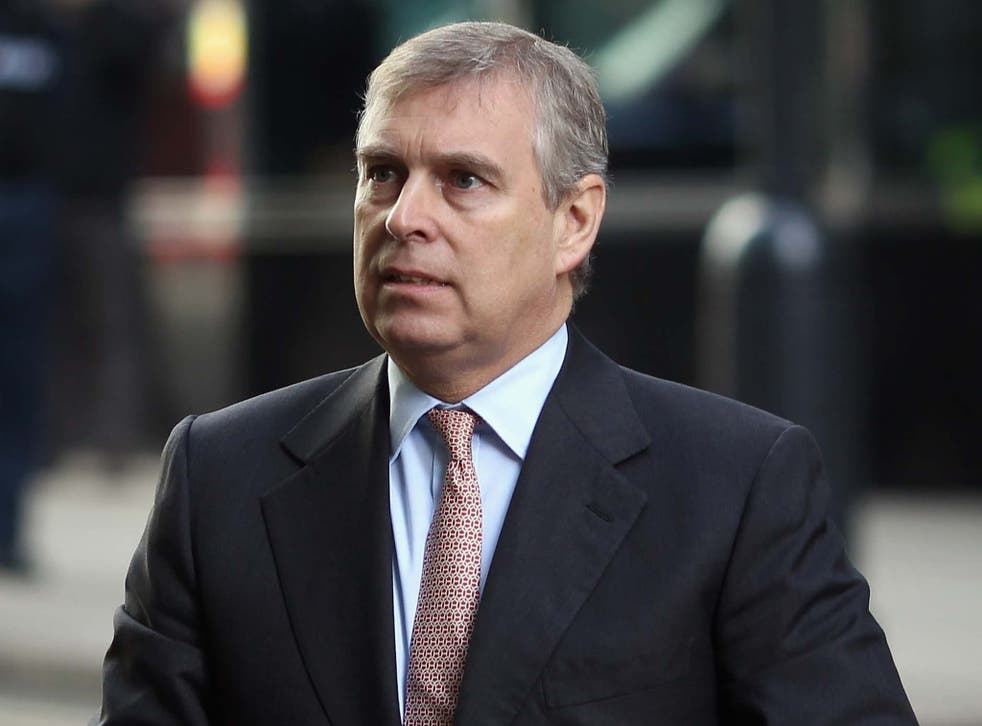 A woman who claims she was made to have sex with the Duke of York has said she was paid £10,000 by her then-employer Jeffrey Epstein, and alleges that Prince Andrew knew she was just 17 years old at the time.
Speaking in an interview with the Mail on Sunday, the woman identified as Jane Doe #3 in fresh US court papers last week said it was "made clear to me that my job was to do whatever pleased him", saying she "wouldn't have dared object".
Buckingham Palace has issued an unprecedented denial in relation to the new claims, denying that the Duke had "any form of sexual contact or relationship" with the woman who it names as Virginia Roberts.
Ms Roberts waived anonymity in relation to the case when speaking to the Mail, saying it was time "to fight". Her identity has not been independently verified.
Now a convicted sex offender, Epstein used hidden cameras to picture underage girls in his properties – and may have taken photos of Prince Andrew and Ms Roberts at the time, the Sunday Mirror reported.
According to the newspaper, original court papers filed by Ms Roberts six years ago stated that "on the Day of his arrest, police found two hidden cameras and photographs of underage girls on a computer in [Epstein's] home".
Prince Andrew: Life in pictures

Show all 15
"[He] may have taken lewd photographs of [Ms Roberts] with his hidden cameras and transported [them] to his other residences and elsewhere."
Speaking to the Mail, Ms Roberts makes no suggestion that Prince Andrew knew Epstein paid her for the alleged sexual services. It has not been alleged that the Duke knew Epstein was forcing Ms Roberts to have sex with him.
"The Prince didn't give me money with his own hands," she said. "Jeffrey always took care of paying me after I 'entertained' his friends."
"My only feeling is, if she's lied about me, which I know to an absolute certainty she has, she should not be believed about anyone else," he told the BBC Radio 4 Today programme.
In a statement released through her lawyers to several newspapers, the woman hit back, saying: "These types of aggressive attacks on me are exactly the reason why sexual abuse victims typically remain silent and the reason why I did for a long time. That trend should change. I'm not going to be bullied back into silence."
Epstein's lawyer Jack Goldberg told the Mail the allegations were old and salacious and had been consistently proven to have no merit.
The full statement from Buckingham Palace reads: "It is emphatically denied that the Duke of York had any form of sexual contact or relationship with Virginia Roberts. The allegations made are false and without any foundation."
Register for free to continue reading
Registration is a free and easy way to support our truly independent journalism
By registering, you will also enjoy limited access to Premium articles, exclusive newsletters, commenting, and virtual events with our leading journalists
Already have an account? sign in