Tim Willcox apologises to daughter of Holocaust survivor at Paris rally for saying 'Palestinians suffer hugely at Jewish hands as well'
The BBC correspondent was reporting live from France's largest peaceful protest in history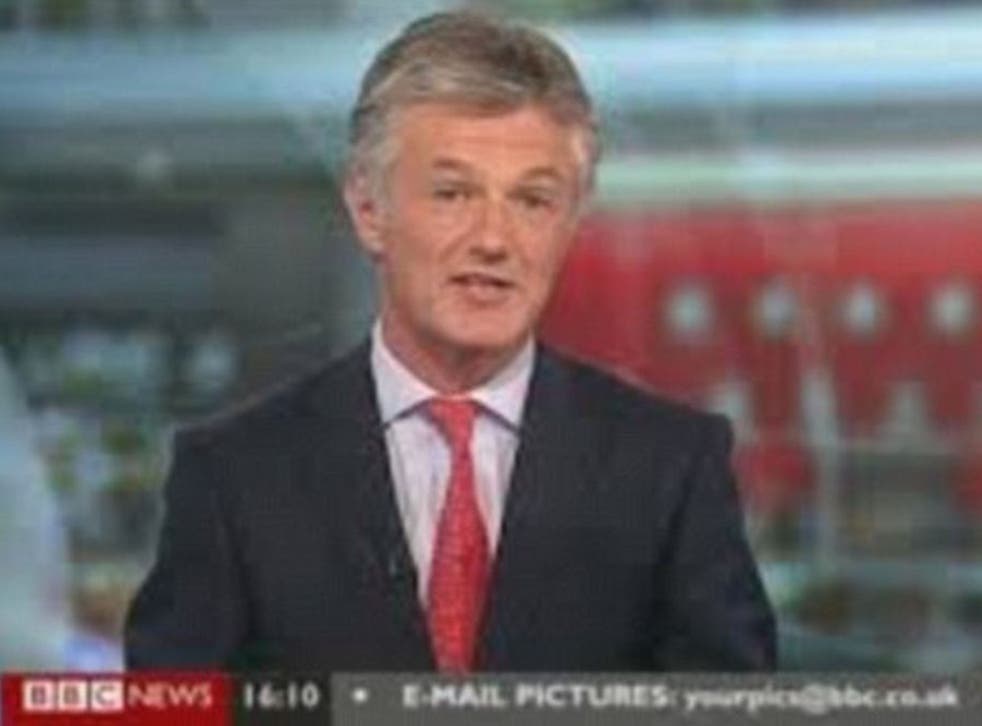 BBC reporter Tim Willcox has apologised after he told the daughter of a Holocaust survivor during a broadcast from the Paris rally yesterday: 'Palestinians suffer hugely at Jewish hands as well'.
The march was held in memory of the 17 who died during the terror attacks in the French capital last week.
As well as 10 journalists, four Jewish people perished in a siege by Islamic militants at a Kosher supermarket.
Speaking to one woman in the crowd who said she believed the issue of Jewish persecution dated "back to the days of the 1930s in Europe", he replied: "Many critics though of Israel's policy would suggest that the Palestinians suffer hugely at Jewish hands as well."
To which Willcox said: "You understand everything is seen from different perspectives."
The woman, who has since been named online as Chava, was reported by the MailOnline to be an Israeli national who is the daughter of Polish Holocaust survivors.
In a statement, a BBC spokesperson said: "Tim Willcox has apologised for what he accepts was a poorly phrased question during an in-depth live interview with two friends, one Jewish and of Israeli birth, the other of Algerian Muslim heritage, where they discussed a wide range of issues affecting both the Muslim and Jewish communities in France.
In pictures: Charlie Hebdo demonstration, Paris

Show all 20
Over 3.7million joined in the protest in defiance of the terrorists who killed 17 people in three days.
Leaders from countries across Europe linked arms as they led the marches in Paris. Standing side-by-side with French president Francios Hollande were David Cameron, Spanish prime minister Mariano Rajoy, Israeli prime minister Benjamin Netanyahu, Palestinian president Mahmoud Abbas and Queen Rania of Jordan, among others.