TMZ reporter asks The Weeknd if he washes his dreadlocks
'I'm black' replies the singer when asked about his 'haircare regime'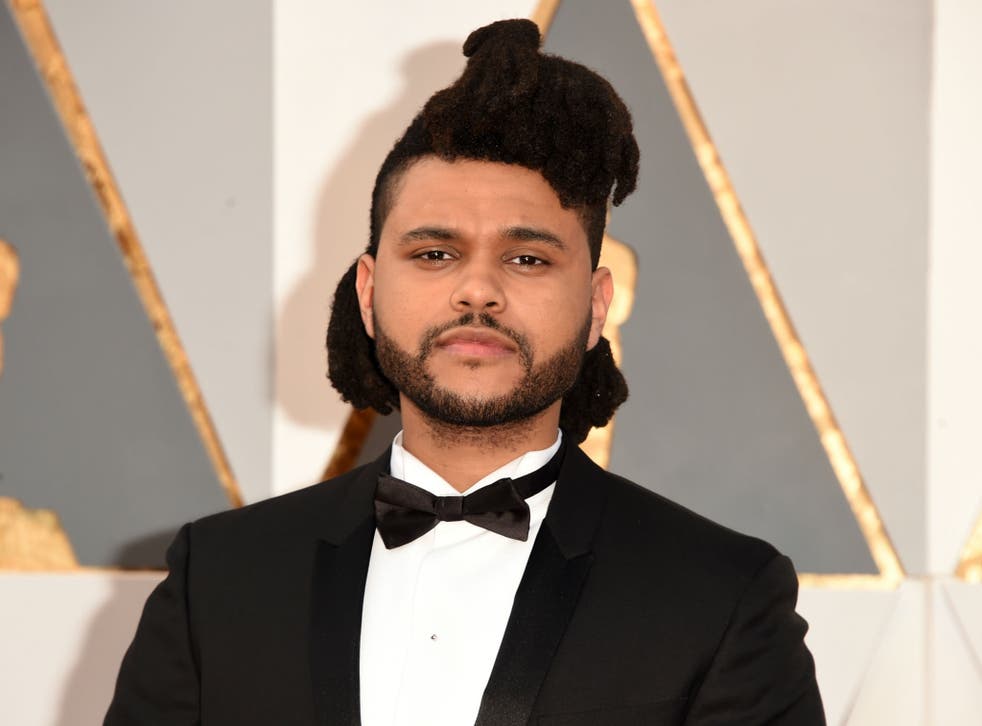 A video has emerged of a TMZ journalist criticising his colleagues for stereotyping dreadlocked hair after debating how often The Weeknd washes his locs.
The Weeknd was approached by one of the teams' reporters after landing at LAX airport recently.
Doing what TMZ reporters do best (mercilessly pursuing high-profile people with a camera in their face as they leave airports and/or enter their awaiting cars) a cameramen asked The Weeknd, whose real name is Abel Tesfaye, "What is your haircare regime?" to which the unimpressed 26-year-old replied: "I'm black."
The reporter continued to ask him how often he washes it. "Every day", he replied before exiting the airport.
In a discussion about the exchange afterwards in a video posted by the gossip site, the reporters, including founder Harvey Levin, are seen completely in awe at the fact Tesfaye could wash his hair every day. "Really?" Levin asks while another says: "That can't be possible." "It's dreads, you can't wash dreads every day," says another.
A journalist can then be heard at the back saying: "Shut up stupid white people" before explaining to them that people with dreadlocks do wash their hair.
"You wash your dreads every day because it already locks and you can wash it as much as you want to. [...] You think people with dreads don't wash their hair, they wash their hair all the time."
The reporter was praised for calling out their remarks, with one person commenting on Youtube: "If no-one black worked in that office, they would have posted this video, leading thousands of people to further follow the incorrect notion that dreads can't be washed - furthering stereotypes about people who wear them. This is important. "
Grammys 2016: in pictures

Show all 30
Several Twitter users also vented their frustration at TMZ's line of questions to Tesfaye:
TMZ's comments come after Fashion Police host Giuliana Rancic publicly apologised for saying Zendaya's dreadlocks looked like they "smell like patchouli oil and weed".
Zendaya told the host in an open letter on Twitter: "I was hit with ignorant slurs and pure disrespect. To say than an 18 year old woman with locs must smell of patchouli oil or 'weed' is not only a large stereotype but outrageously offensive." In her apology, Rancic denied the comments had anything to do with race.
Join our new commenting forum
Join thought-provoking conversations, follow other Independent readers and see their replies