Tony Blackburn says secret memos 'proving he was questioned over seducing 15-year-old girl' are untrue
Claire McAlpine killed herself weeks after her mother contacted the BBC and complained that her daughter had been 'seduced'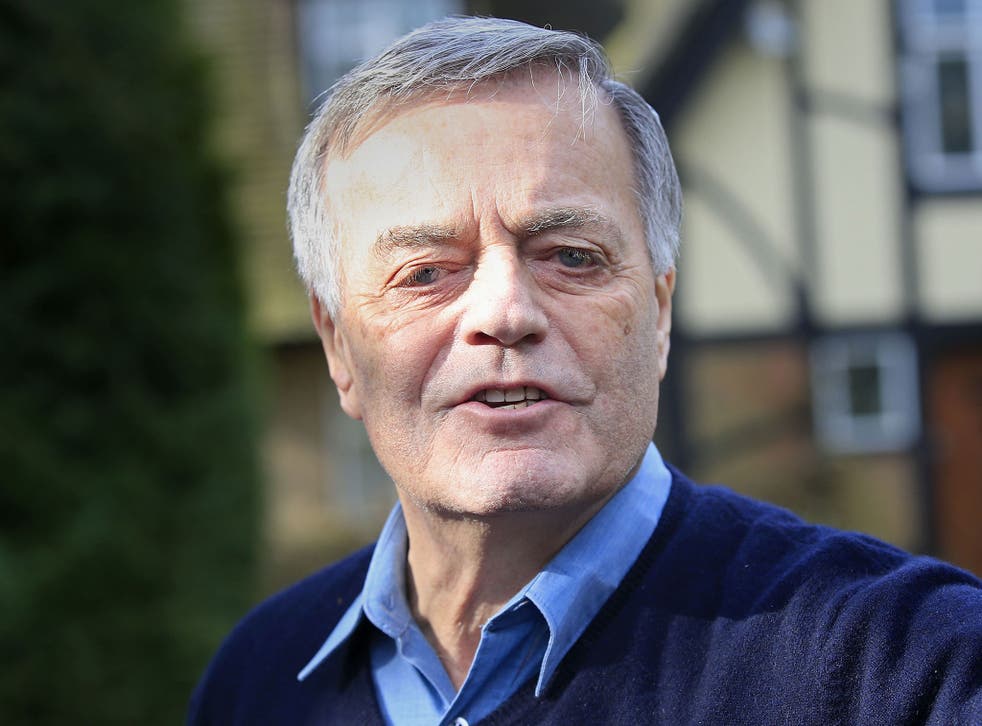 Tony Blackburn has claimed the secret memos supposedly proving he was questioned over allegations he seduced a 15-year-old girl who later killed herself are 'untrue'.
The sacked BBC presenter has issued a forthright statement, in which he claimed the corporation had dismissed him "for speaking the truth".
Documents obtained by The Mirror claim that Mr Blackburn was interviewed by BBC bosses in 1971 over claims made by Vera McAlpine that he had "seduced" her teenage daughter Claire.
Mr Blackburn denied ever being questioned about the matter during the independent inquiry into child sex abuse committed by Jimmy Savile at the BBC, which published its report on Thursday.
Today, Mr Blackburn insisted he was aware of the documents before the inquiry, and gave his evidence "in full knowledge of their existence and contents".
"Material from so-called 'secret BBC memos' from 1971 and 1972 has been published today as part of an attempt by the BBC to 'prove' that I was interviewed about the Claire McAlpine allegations 45 years ago," Mr Blackburn's statement read.
"In fact there is no secret at all about these documents.
"I was made aware of them in 2012 and, again, when I voluntarily gave evidence to Dame Janet Smith's enquiry. The evidence which I gave her was with the full knowledge of their existence and contents.
"As I told her, and have repeated publicly since, the contents of these documents are untrue.
"It is simply not true that I was interviewed by anyone at the BBC in 1971 or 1972 about these matters."
The 1970s memos reportedly assert that Mr Blackburn was interviewed by the BBC's Assistant Head of Variety Tony Preston and Head of Light Entertainment Bill Cotton following a complaint by Mrs McAlpine.
Mr Blackburn issued a "flat denial" over the claim, the documents said.
Claire McAlpine killed herself weeks after her mother contacted the BBC and complained that her daughter had been "seduced".
Mr Blackburn's statement continued: "The memos are part of the whitewash and cover-up which regrettably characterised the BBC's handling of these allegations.
"There is no possible reason for me to do anything other than tell the truth about these matters since there was never any inappropriate behaviour between myself and Claire McAlpine and the investigations that the BBC says took place all supposedly led to my exoneration.
"The complaint was withdrawn shortly after it was made and subsequent coroner's and police enquiries also accepted there was no substance to it.
"Scandalously, the BBC has placed me in the ridiculous position of being sacked for telling the truth about an investigation which it failed to carry out properly, if at all, into a complaint made against me 45 years ago - a complaint which was totally without any basis in truth.
"In linking my dismissal to the Dame Janet Smith Report the BBC has, as well as taking away the livelihood I loved, caused my good name to be tarnished."
The 73-year-old has denied any wrongdoing and said he had "no choice" but to sue the corporation for his dismissal.