Top Gears: Jeremy Clarkson goes on a night-time bike ride after BBC axe
Video: Watch Clarkson cycle away from reporters on his first night as an ex-Top Gear presenter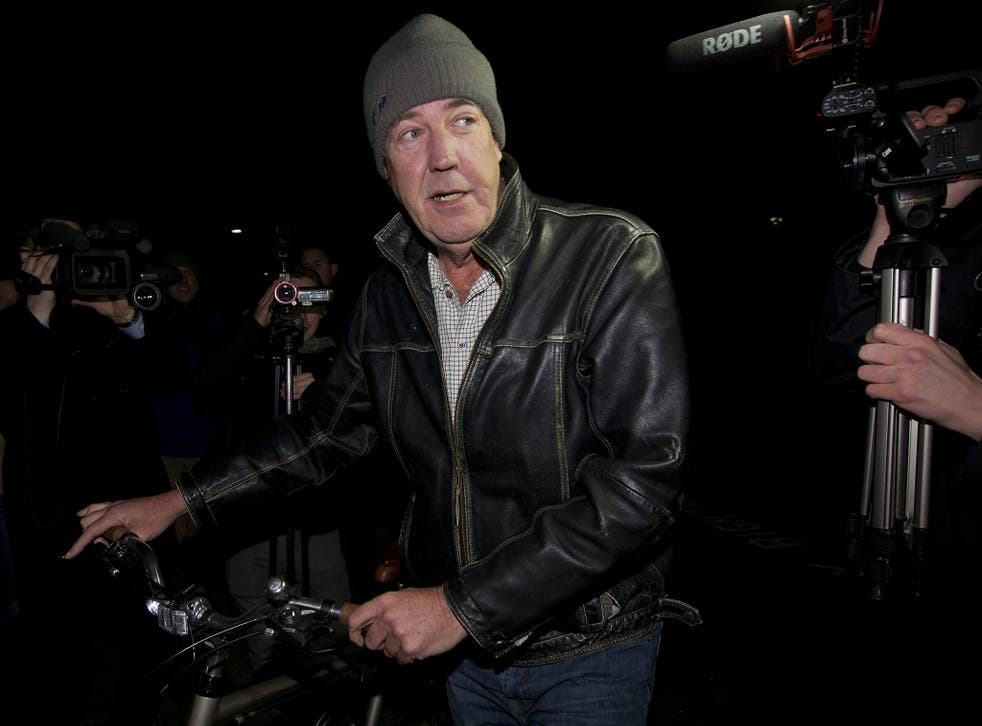 Jeremy Clarkson wrote that "cycling used to be how you got about when you were poor…now, though, it has evolved into something more. It's gone beyond a way of life and become a political statement. A movement."
Whether Clarkson - is now either poor, making a political statement or joining a new movement (of the "disgraced former BBC presenters"), we cannot yet tell, but he decided to make his first appearance since his Top Gear departure on two wheels rather than four.
Earlier on Wednesday, the BBC announced that Clarkson's contract with Top Gear would not be renewed after an internal investigation by the broadcaster found that he had launched an "unprovoked physical and verbal attack" that left Oisin Tymon, one of the show's producers, in hospital.
The motoring aficionado emerged from his flat in west London on Wednesday evening to a sea of reporters clamouring for a statement.
When asked about his firing, he simply said: "I'm off out. Sorry."
Regarding the decision, BBC director general Tony Hall said: "For me a line has been crossed. There cannot be one rule for one and one rule for another dictated by either rank, or public relations and commercial considerations."
However, it may not be the end of Clarkson's relationship with the BBC. The corporation's creative director Alan Yentob said he would not rule out the Top Gear guru making a return.
"Of course I wouldn't rule that out, but that's not for now," he said.
Mr Yentob confirmed that Clarkson would continue to be employed until his contract expires at the end of the month.
He urged James May and Richard Hammond – both of whom have expressed doubts about continuing without Clarkson - to continue to work on Top Gear.
Join our new commenting forum
Join thought-provoking conversations, follow other Independent readers and see their replies