The Independent's journalism is supported by our readers. When you purchase through links on our site, we may earn commission.
Usain Bolt is allegedly the world's worst neighbour as well as fastest man
The record-breaking sprinter reportedly holds all-night parties in Kingston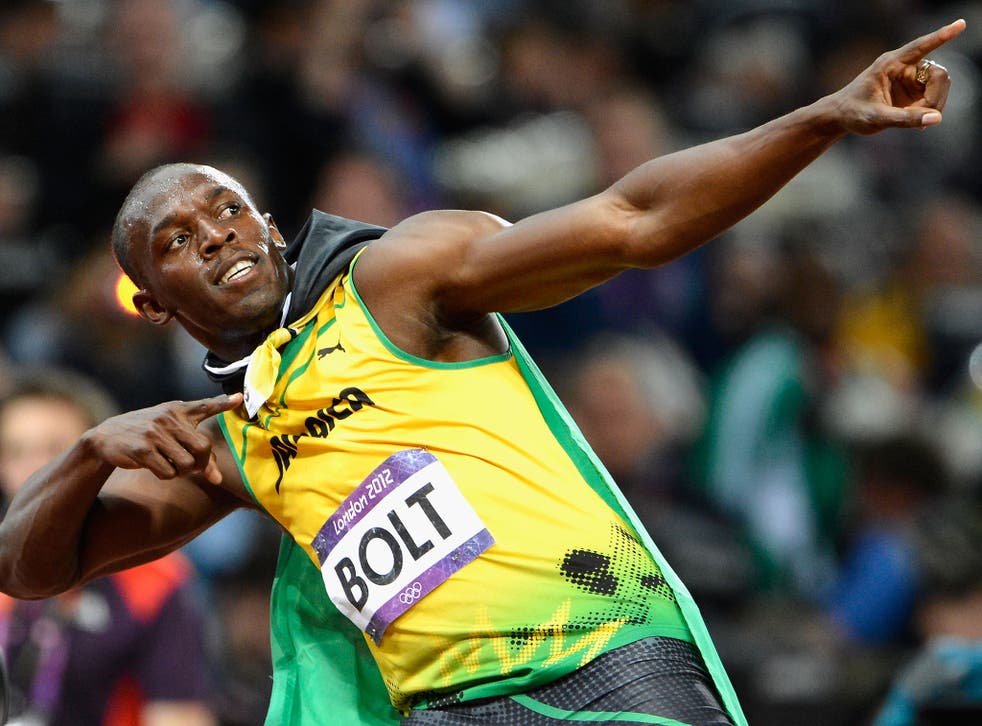 Olympic athlete Usain Bolt may be famous for his lightning sprints, but to fellow residents on his Kingston housing complex he is best known as a nightmare neighbour.
The 28-year-old is often regarded as the fastest man ever but away from the roars of the crowds, he reportedly spends his time hosting rowdy house parties back home in Jamaica.
Jodi Stewart Henriques, a model married to rapper Sean Paul, has been living next door to Bolt on the upmarket Norbrook Terrace for the past two years and has just about had enough of his all-night bashes.
"Between the bikes, loud, horrid music, parties and screams, I honestly wish he would go back to where he came from," she wrote on Facebook last week. "He's a horrible neighbour. He takes his nasty behaviour with him everywhere. He's the ultimate party clown."
Stewart Henriques claims that local police refused to intervene when she reported Bolt because of who he is - a national hero.
Usain Bolt's big, widely-documented, night out in London

Show all 5
Dr Carl Williams, Jamaica's police commissioner, told MailOnline that police are aware of complaints from Bolt's neighbours and "have done something about it".
"I cannot say exactly what has been done but it is possible that we have spoken to Mr Bolt," he said. "As far as I am concerned, the matter has been dealt with."
Stewart Henriques has since posted another message on Facebook, apologising for "highly inappropriate" comments made about Bolt.
"My intention was never to degrade or disrespect anyone but without realising, I did," she wrote. "I allowed pent up frustration to get the better of me and did not conduct myself in a respectful manner.
"Although I am and have been frustrated by the disturbances, I should have dealt with this in a private and more civil manner. My intentions are to speak with Usain, discuss this regrettable incident and personally apologise."
Bolt's representatives are yet to respond to our request for comment.
Join our new commenting forum
Join thought-provoking conversations, follow other Independent readers and see their replies