Vogue hit by petition demanding it apologise to LGBT community for suggesting Cara Delevingne's bisexuality may be a 'phase'
Petition claims interview with supermodel was 'insensitive and offensive'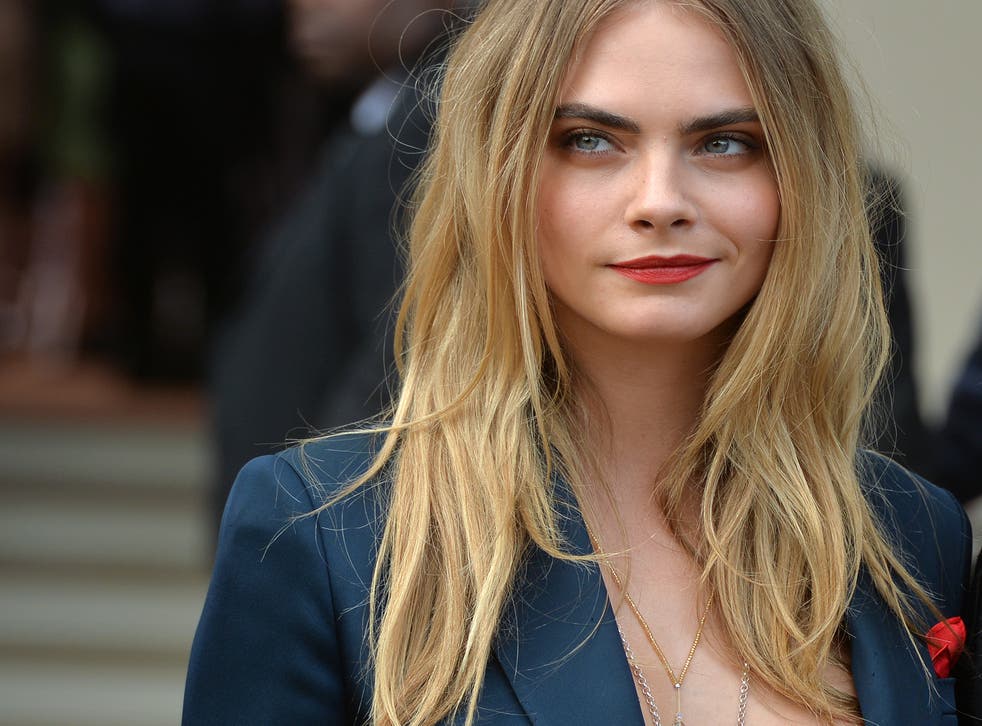 The US edition of Vogue is facing calls to apologise to the LBGT community for seemingly suggesting Cara Delevingne's bisexuality may be a "phase" after the model came out in an interview with the magazine.
Delevingne spoke candidly about her relationship with the singer St Vincent in an interview for the July edition of the magazine. The 22-year-old has been praised across the globe for her candour, which many have seen as another step towards increasing LGBT visibility in the media.
But Vogue's profile has sparked a backlash for apparently suggesting that her attraction to women might just be a "phase" in the sentence: "Her parents seem to think girls are just a phase for Cara, and they may be correct."
A Care2 petition launched by Julie Rodriguez calling on people to tell Vogue "that being LGBT isn't just a phase" has already been signed almost 15,000 times.
The petition also criticised what it said was author Rob Haskell's suggestion she was dating a woman because of her troubled relationship with her mother and his advice that she "trust a man".
Inspirational quotes about LGBT rights

Show all 29
The petition states: "People are quick to assume queer women's identities are a 'phase' and to refuse to recognize the important relationships in their lives -an attitude which can cause depression, result in families rejecting their daughters (or forcing them into abusive conversion "therapy"), and even put young women at risk of suicide.
"Vogue should have taken this opportunity to combat negative stereotypes, not reinforce them. If you agree, please sign this petition to demand Vogue magazine issue an apology to the LGBT community for publishing this insensitive and offensive interview."
The LGBT charity Stonewall joined calls for an apology and said a celebrity's sexuality should never be dismissed as "a phase" or connected to childhood trauma.
A spokesperson told The Independent: "Not only is this wrong, it's also extremely damaging.
"The suggestion that Cara's relationship with a woman is because she has a 'stubborn idea' that 'only women will accept her' is ridiculous misogyny and an offensive slur against lesbian and bisexual women. We would like to see an apology from Vogue for framing bisexuality and same-sex relationships in such a dismissive way."
The Independent has contacted Vogue for comment.
Join our new commenting forum
Join thought-provoking conversations, follow other Independent readers and see their replies