Why Jesse Eisenberg didn't cancel his appearance in Israel last week
The Social Network star went ahead with his play in Tel Aviv, despite the conflict in Gaza reaching breaking point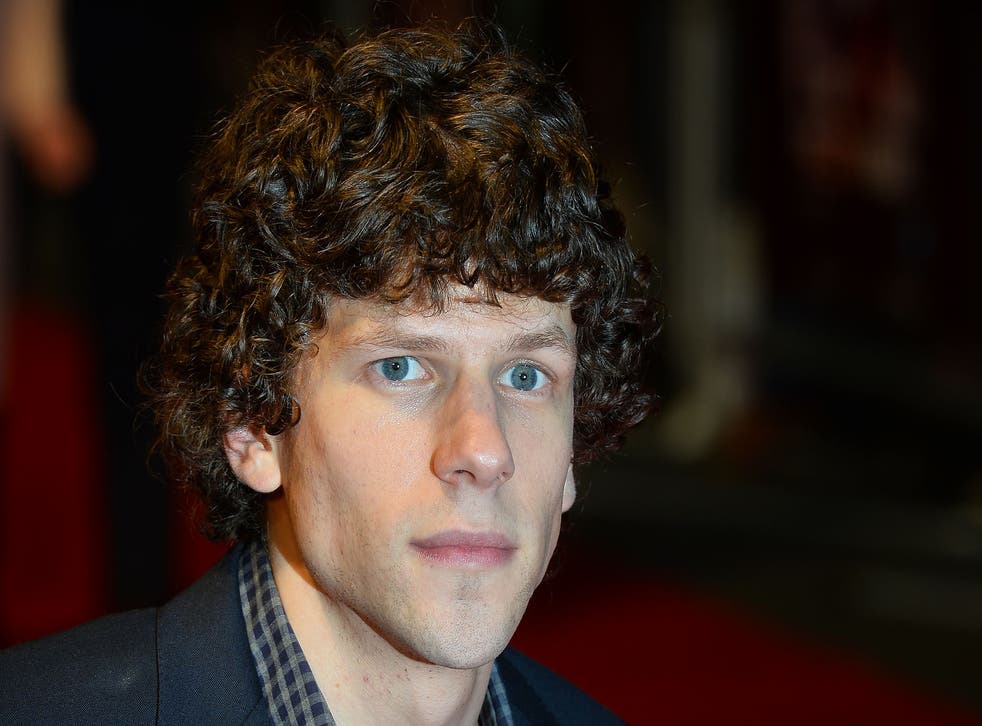 Safety fears, political opposition and controversy have prevented the majority of Western acts scheduled to appear in Israel over the past weeks from doing so.
The Backstreet Boys, Cee Lo Green and Megadeth are among the many who have cancelled live shows in the country, as the death toll in Gaza reaches over 1,834 Palestinians – many casualties of which are civilian – since the Israel Defence Forces began its military campaign "Protective Edge" on 8 July.
More than a quarter of Gaza's 1.8 million residents have been displaced and as many as 3,000 Palestinian homes are said to have been destroyed or damaged.
Meanwhile, Israel has lost 64 soldiers in combat and three civilians to Palestinian cross-border rocket and mortar fire that has emptied many of its southern villages.
So it would have been an easy, and perhaps advisable, decision for actor Jesse Eisenberg to follow suit and cancel his trip to the country last week.
However, the Social Network actor – who is of Polish and Ukrainian Jewish descent – decided to honour his arrangement to perform in the Hebrew translation of his play The Revisionist at the ZOA House theatre in Tel Aviv.
The famous on Israel-Gaza

Show all 21
The Revisionist tells the story of an American-Jewish writer who visits his aunt – a Holocaust survivor – in Poland in a bid to appease his writer's block.
"I had a trip planned prior to the war breaking out and I kept my plan. I knew I would be safe where I was going, I thought I'd be OK to go and I was," he told The Independent's Jessica Bartlett.
Far from being criticised for his decision, Eisenberg – who recently appeared in The Double and Night Moves – said that the response to his work was "wonderful".
"The fact that it was on during this critical time made it a little different; my play is about reconciliation of the past and overcoming differences, so it's not like a play that in any way is in conflict with what people over there want to talk about now.
"That night in the theatre there was a discussion afterwards and it was about reconciliation and family and things that people wanted to address, especially in this difficult time."
Eisenberg stopped short of giving his own opinion on Israel-Gaza – unlike an ever-growing number of famous faces who have passed comment on the conflict.
Wonder Woman star Gal Gadot, Bill Maher, Joan Rivers and Angelina Jolie's father, the veteran actor Jon Voight, have all expressed their support for the IDF.
Meanwhile Zayn Malik, Rihanna, Penelope Cruz, Javier Bardem and Russell Brand have declared their support for the plight of the displaced Palestinian people.