Wikileaks emails: Democratic officials 'plotted to expose Bernie Sanders' as an atheist
The details were revealed in one of almost 20,000 emails published by Wikileaks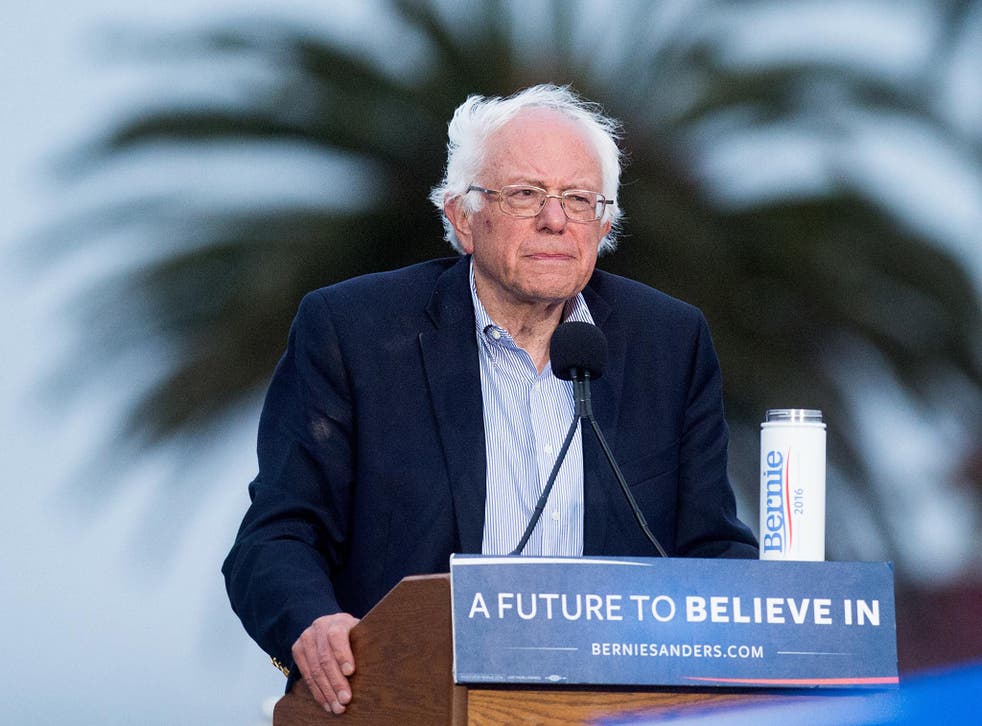 The Democratic National Committee - a supposedly neutral organisation - apparently hatched a plan to try and undermine Bernie Sanders' campaign against Hillary Clinton by getting someone to claim he was an atheist.
The Sanders campaign for months complained that people in the DNC were biased in favour of the establishment candidate, Ms Clinton. The campaign even sued the DNC to allow it access to its voter database.
Now, the release of a more than 20,000 internal DNC emails by Wikileaks, suggests that senior DNC officials plotted against Mr Sanders.
An email from May 2016 and sent from DNC CFO Brad Marshall suggested that they should "get someone to ask" Mr Sanders his views on religion,
"It might may no difference, but for KY and WVA can we get someone to ask his belief. Does he believe in a God. He had skated on saying he has a Jewish heritage. I think I read he is an atheist," wrote Mr Marshall.
"This could make several points difference with my peeps. My Southern Baptist peeps would draw a big difference between a Jew and an atheist."
The email was sent to DNC Communications Director Luis Miranda and Deputy Communications Director Mark Paustenbach. The email did not mention Mr Sanders by name but he was the only Jewish candidate in the Democratic race - apparently something that was considered a weakness by Mr Marshall, and which party thought it could exploit in favour of Ms Clinton.
'America is Better Than Donald Trump' - Clinton on Trump Becoming Official GOP Candidate
The DNC has always denied the claims from the Sanders' campaign that it was biased in favor of Ms Clinton. One member the DNC, Congresswoman Tulsi Gabbard, quit the organisation in order to support Mr Sanders
The emails were hacked by someone calling himself Guccifer 2.0 and released by Wikileaks on Friday, just days before the Democratic National Convention in Philadelphia, where Ms Clinton will officially accept the party's nomination.
Mr Sanders has said of his Jewish heritage: "I'm very proud of being Jewish. And that's an essential part of who I am as a human being."
Yet in an interview with the New York Times, he downplayed what that Jewish heritage meant on the campaign trail and declined to say whether he believed in God.
Nobody from the DNC was immediately available for comment. Mr Marshall told The Intercept: "I do not recall this. I can say it would not have been Sanders. It would probably be about a surrogate."
Mr Sanders eventually announced his endorsement for Ms Clinton after securing a series of undertakings on policy positions for the Democratic party.
Join our new commenting forum
Join thought-provoking conversations, follow other Independent readers and see their replies