Young Thug's mom made him apologize to those airport staffers
The rapper changed his tune on Tuesday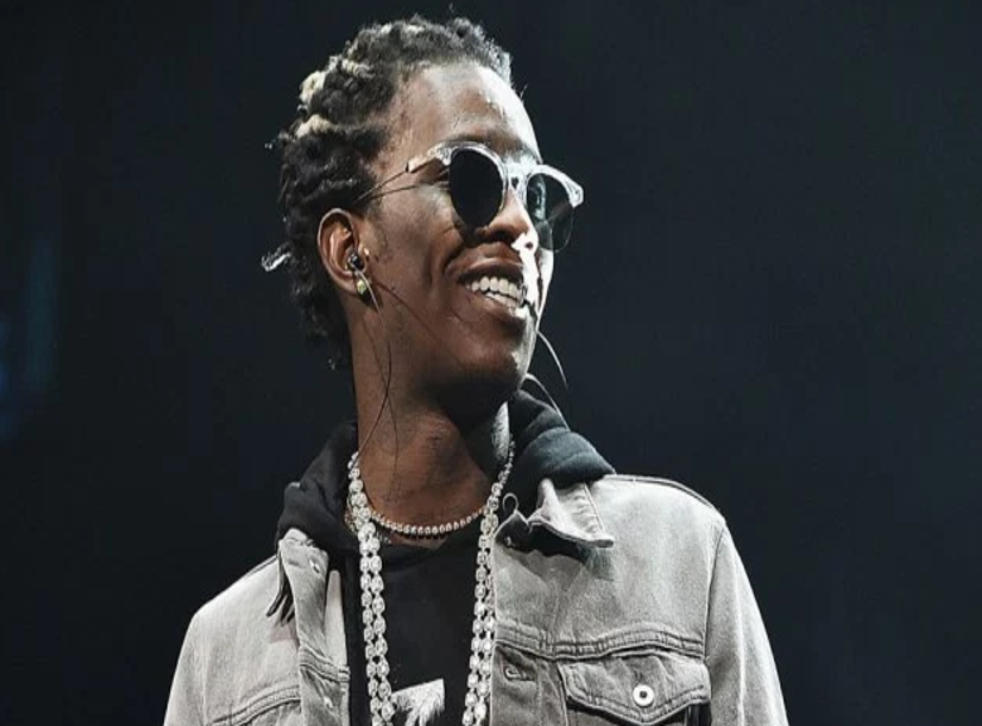 Last week, nearly everyone online criticized Young Thug for his mistreatment of Alaskan Airline employees and the insults he hurled at them in a viral video. Now, it seems like his biggest critic, his mother, has forced him to apologize for his disparaging behavior.
"When your mama make u go to the airport and apologize," ," the rapper wrote on his Instagram account Tuesday, "sorry love ones."
The incident took place when Thug arrived late to the airport and missed his flight to Seattle. He then proceeded to berate several female employees by calling them ants, bum ass hoes, nappy, peasants, and telling them they look "African." He also tried offering them a measly $15,000 to quit their jobs.
In a now-deleted Instagram post, Thug defended his actions. "THIS IS Y I RIDE SIGNATURE JETS," he wrote. "THEY TRYIN TO MAKE ME MISS MY SHOW!!!"
When people online criticized the rapper, and the apparent anti-blackness of some of this comments, he responded by saying that all black lives matter and that he respects women, just not the airline employees denying him access to his flight.