Paris 'Love Lock' bridge: Valentine's Day couples expected to add more tokens of affection to the Pont des Arts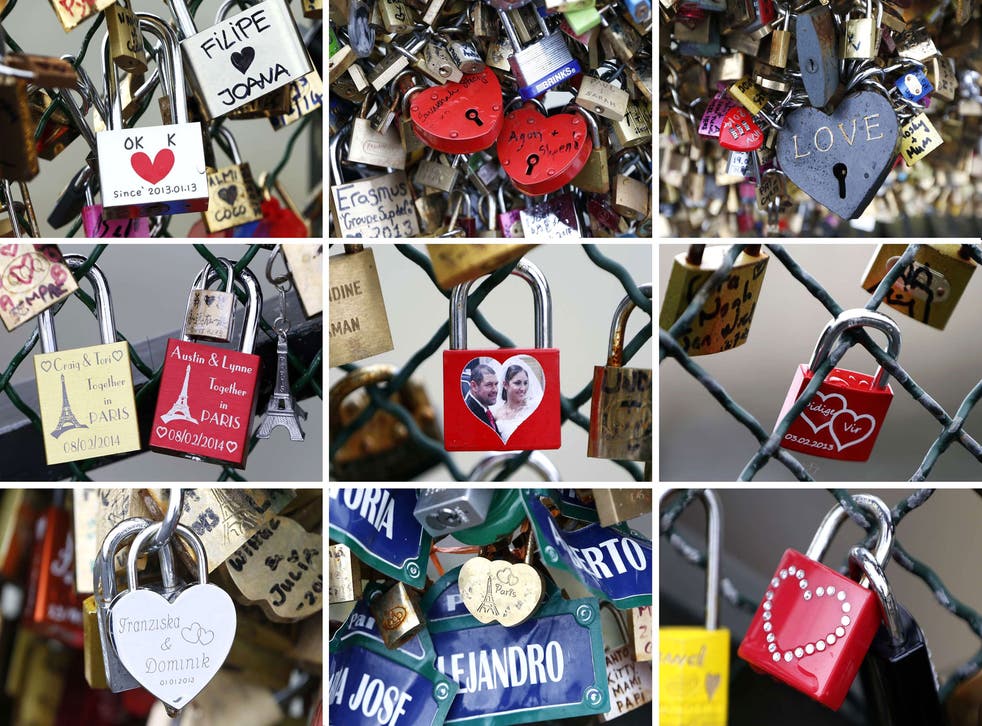 Flocks of couples in Paris are expected to add padlocks to the 'Love Lock' bridge in the French capital.
Lovers have contributed to the Pont des Arts bridge adorned with locks over the River Seine since the early 2000s, which weighs heavy with rows upon rows of locks in all shapes and sizes.
Some are elaborately customised with wedding photos and engraved writing, while others are simply marked with permanent pen.
Citizens in cities across the world have been inspired by the gesture in the city renowned for being the capital of love. Now Seoul, Budapest, Rome and Tokyo are among the places to have love-lock displays.
In pictures: The 'Love Lock' bridge in Paris

Show all 19
Lovers in London have also begun their own love lock installation outside Shoreditch Overground station, in the east end of the UK capital.
The superstitious say that the only way to break the love sealed by a padlock is to do to do so with a key, perhaps as a precaution after someone cut through the wires and removed the locks at night two years ago.
Within months, hundreds more locks replaced those that disappeared.
Join our new commenting forum
Join thought-provoking conversations, follow other Independent readers and see their replies