Amazonian turtle mothers heard 'talking' to hatchlings to get them into the water
The study constitutes the first known example of parental care among turtles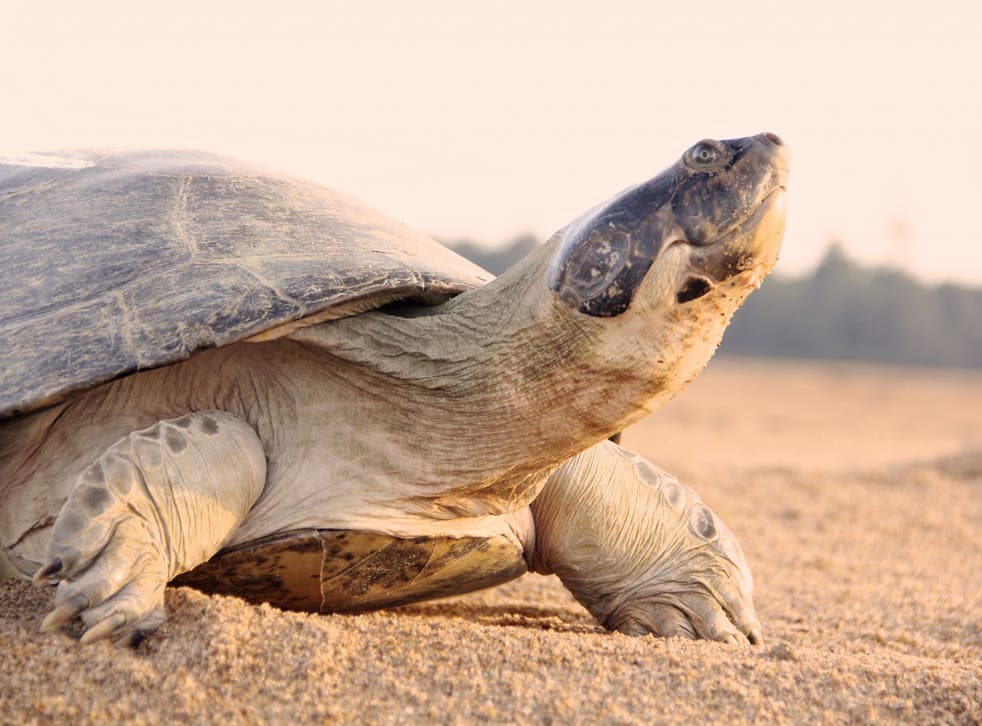 Scientists have observed Giant South American river turtles 'talking' to their newly-hatched young, using high-pitched vocalisations that carry better through air and shallow water to guide the nestlings into the water.
The findings, published in a recent edition of the journal Herpetologica, constitutes the first known examples of parental care among turtles - an order of reptiles that have been roaming the Earth for more than 220 million years.
Researchers watched the Amazonian turtles between 2009 and 2011, capturing more than 270 individual sounds during their nesting season using underwater microphones. More than six distinct types of vocalisation were identified, with the scientists speculating that each of these is used to facilitate specific social behaviours.
For example, when the turtles migrated through the river they tended to use low frequency noises that travelled better over long distances, while females about to nest showed the highest diversity of sounds, thought to help the mothers decide on specific nesting sites.
"These distinctive sounds made by turtles give us unique insights into their behaviour, although we don't know what the sounds mean," said Dr. Camila Ferrara, Aquatic Turtle Specialist for the WCS Brazil Program, in a press release. "The social behaviours of these reptiles are much more complex than previously thought."
The Giant South American turtle is the largest member of the side-neck turtle family (so-called because they withdraw their heads sideways into their shell rather than vertically) and grow up to three feet in length. The species is found only in the Amazonian river basin and is currently under threat by humans hunting for meat and eggs.
Join our new commenting forum
Join thought-provoking conversations, follow other Independent readers and see their replies