Asteroid to skim past Earth on Halloween 2015, just weeks after it was first spotted
Rock is easily close enough to be classified as a potentially hazardous object – though Nasa says that it is almost certain to pass by Earth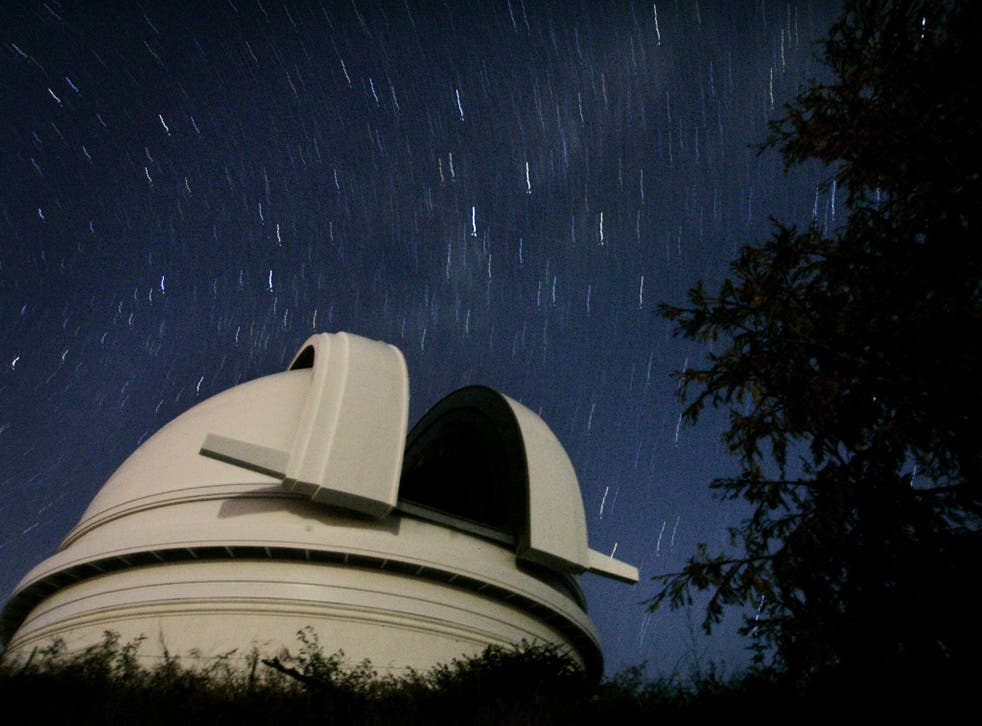 A huge asteroid is set to skim by Earth on Halloween, just three weeks after it was first spotted.
The rock is travelling through space at 78,000 miles per hour, and will fly past the Earth at a distance of only 300,000 miles – only slightly further away than our moon, and easily close enough for Nasa to class it a potentially hazardous object. The asteroid is bigger than a skyscraper.
Nasa says that the rock, known as Asteroid 2015 TB145, poses no danger to the Earth. But its timing has led to it being dubbed "Spooky" – and not just because it is coinciding with Halloween.
The asteroid was only spotted for the first time by a Hawaii-based telescope on 10 October. While Nasa has a huge project known as the Near-Earth Object Observations Program to spot and analyse the threat from asteroids, their speed and size often means that they are not spotted until they are relatively close to the Earth.
Nasa estimates that it has found 90 per cent of the near-earth objects that are 1000-metres or bigger, as the Halloween asteroid is. But it has found only less than 1 per cent of those that smaller than 30-metres – which could cause huge damage if they were to crash into Earth in the wrong place.
Nasa said that the Halloween asteroid will pass by in the early morning of 31 October. As it does so, it will appear close to the moon, meaning that it might be hard to see from home, even with telescopes.
Nasa's most stunning pictures of space

Show all 30
"The asteroid is in an extremely eccentric and high inclination orbit," Nasa said
It will be the closest approach by such a big object until August 2027. That rock, known as 1999 AN10, will pass within "one lunar distance" of us – or as close as the moon is.
Join our new commenting forum
Join thought-provoking conversations, follow other Independent readers and see their replies