4 charts that show Barack Obama is right to be terrified of climate change, as US government unveils Clean Power Plan
Obama hopes to hugely scale back America's reliance on coal — and the world is already in peril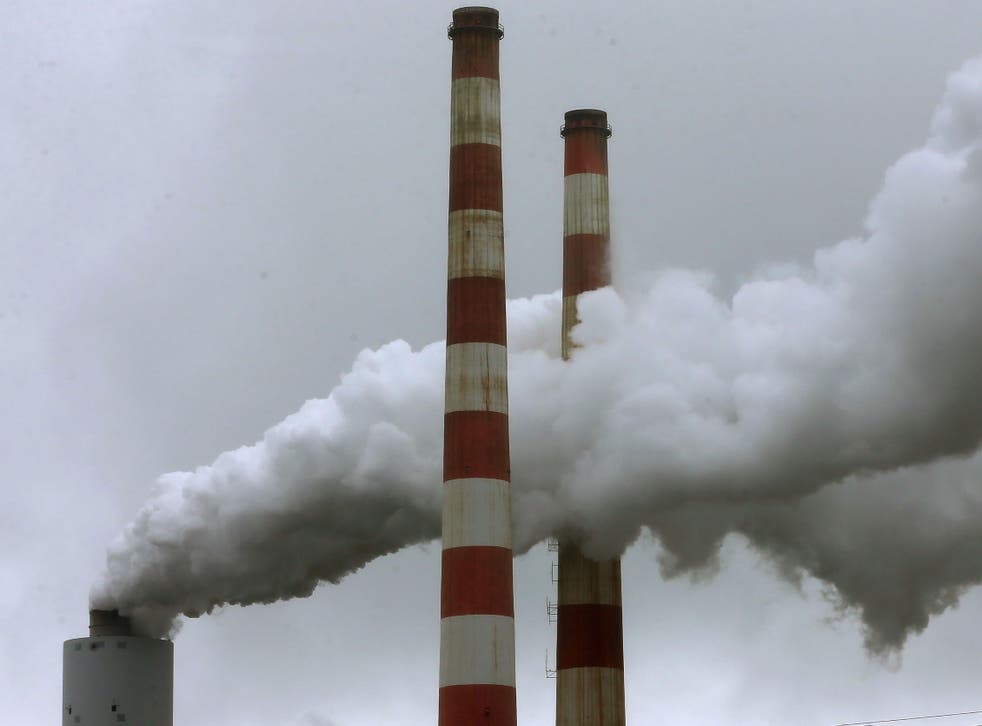 Barack Obama has launched a huge plan to wean America off coal, warning that "no challenge poses a greater threat to our future, the future generations, than the changing climate". And the data show that threat might have already arrived.
The release of greenhouses gases, and other forms of pollution, are already having their effect: the ten warmest years on record have all happened since 1998. And Obama has warned that the world must act quickly.
"We're the first generation to feel the impact of climate change and the last generation that can do something about it," he said, launching the plan. "There is such a thing as being too late when it comes to climate change."
The US is second only to China in coal use, and that is why Obama's plan focuses on slashing emissions from power stations. The plan aims to cut carbon dioxide emissions by 32 per cent by 2030.
The industry to burn through fossil fuels and other products helps contribute to the US's huge output of carbon dioxide. The gas makes up 82 per cent of US greenhouse gas pollution, and comes from the burning of other fossil fuels, waste and trees and from chemical reactions, as well as the use of coal.
The US government has pointed out that the extreme weather than results in part from that pollution is already happening — in 2012, climate and weather disasters cost more than $100 billion. And such problems are likely to continue.
Even the tiniest changes in the temperature can cause huge changes. But scientists have warned that world temperatures could be 6C warmer by 2100, which would lead to catastrophe for everyone living on the planet.
Despite those changes, not everyone is convinced of the need to address climate change. Obama's proposals have already received huge amounts of criticism from political opponents, and several states are already gearing up to challenge them in the courts.
But even if people aren't recognising the problems, the data shows that Obama is correct about the "threat" posed to the world.
Obama has warned of the dangers of ignoring such facts, since the changes might not be reversible by the time everyone moves towards recognising them.
"This is one of those rare issues, because of its scope, that, if we don't get it right, we may not be able to reverse; we may not be able to adapt sufficiently."
Join our new commenting forum
Join thought-provoking conversations, follow other Independent readers and see their replies